Ministers braced for fresh industrial unrest as nurses gather in Brighton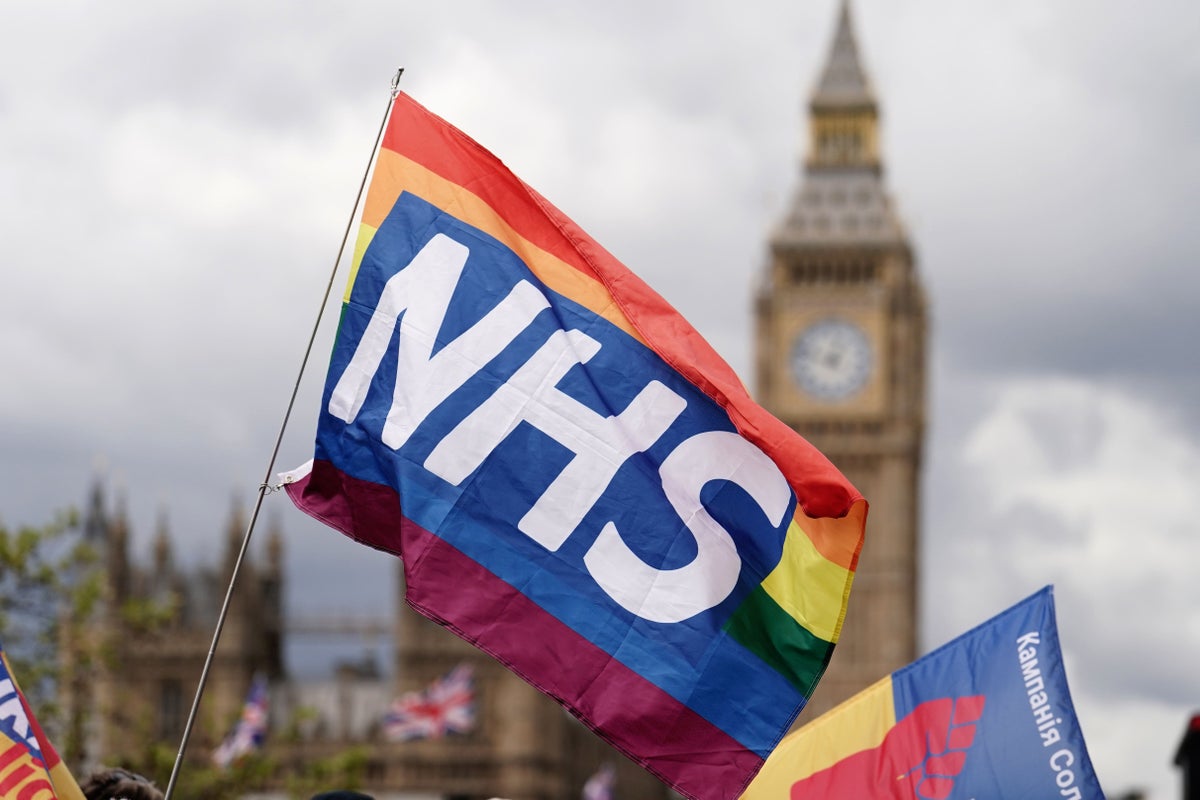 Ministers face the possibility of fresh industrial unrest as teachers and senior doctors prepare to vote to strike and hundreds of nurses gather for the Royal College of Nursing's annual congress.
This comes as RCN general secretary Pat Cullen called on Health Secretary Steve Barclay to restart wage negotiations with a proposed double-digit increase.
Members of RCN, one of the two unions that rejected the Government's latest salary offer for NHS workers, are set to gather in Brighton as the long-running dispute rages on.
Union members will begin a new vote on strike action on May 23, after the existing six-month mandate expired earlier in the month.
However, a spokesman for the Department of Health said the government's salary offer was "fair" and that there were "no plans to resume negotiations on this deal".
Leading doctors' and teachers' unions have also been urged to think carefully before going on strike as they prepare to vote.
Members of the National Association of Head Teachers (NAHT) and the National Education Union (NEU) rejected the government's latest salary offer and on Monday presented members with ballots for opening industrial action.
The NEU announced it will re-elect the members of the teachers who work in England's state-funded schools, with the current industrial action mandate ending on 13 July.
The NAHT vote ends on July 31 and the education unions agree to coordinate strike action in the fall semester.
Joint NEU secretaries Mary Bousted and Kevin Courtney blamed a "lack of commitment" from the government for the decision but said it was "never too late for the education secretary to come to the negotiating table and make an improved offer".
NAHT general secretary Paul Whiteman said the union had "no choice but to pursue this mandate for industrial action".
A spokesman for the Department of Education said the move was "deeply disappointing".
Senior doctors in England also begin voting Monday on whether to go on strike amid ongoing pay disputes.
dr Vishal Sharma, chairman of the BMA Advisory Committee, said talks had been held with the government to try to resolve the longstanding dispute but remained deadlocked.
He said the union "simply could not accept an agreement that continued this downward trend and had no choice but to proceed with voting on industrial action today."
A Department of Health spokesman said: "We really appreciate the work of the NHS advisers and they received a 4.5% pay rise in the last financial year, taking average earnings to around £128,000."
"They will also benefit from generous pension tax changes announced as part of the budget and will be eligible to apply for up to £40,000 a year in additional financial support under the NHS consultant contract."
"We urge the BMA to carefully consider the likely impact of any action on patients."