Missouri terminates emergency rule to limit trans care for minors, some adults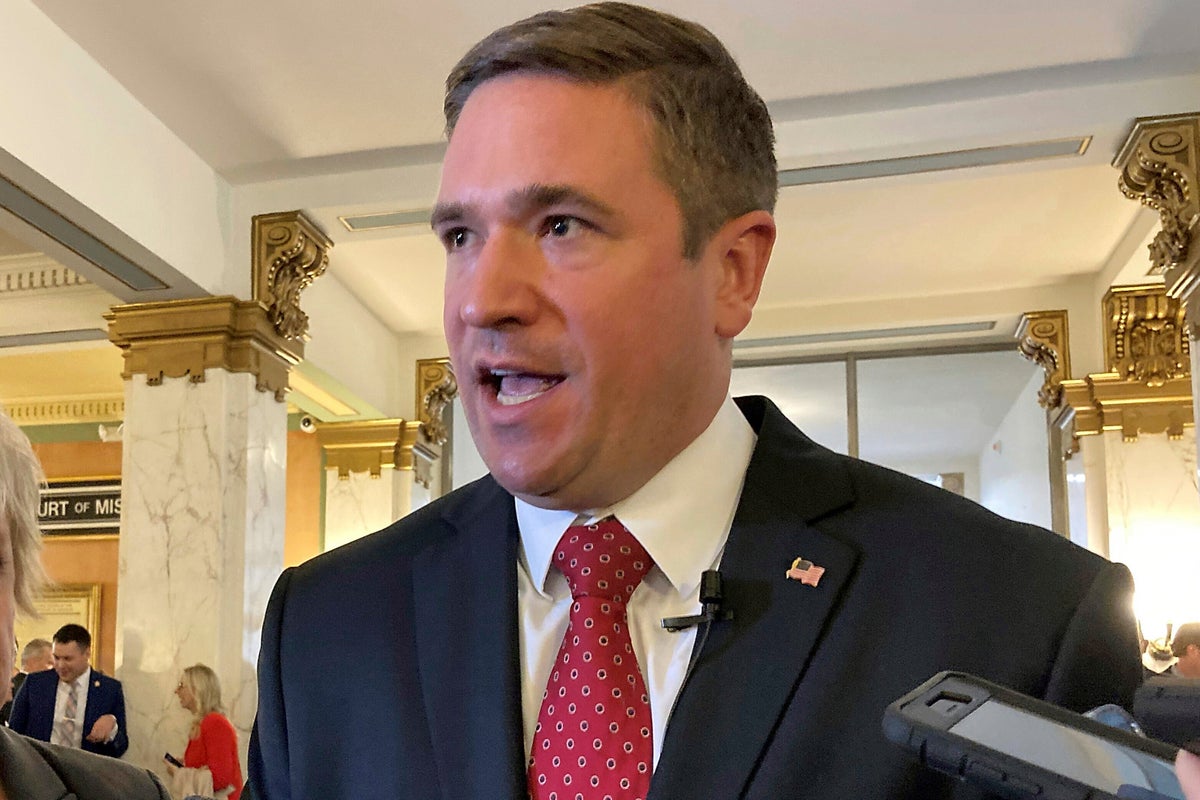 Missouri officials on Tuesday abruptly lifted an unusual emergency regulation proposed by the Republican attorney general that would have restricted transgender care of minors and some adults.
The move was announced without explanation on the Missouri Secretary of State's website, which stated, "This waiver ended effective May 16, 2023."
The rule, enforced by Attorney General Andrew Bailey, would have required adults and children to undergo more than a year of therapy and meet other requirements before being able to receive gender-affirming treatments such as puberty blockers, hormones and surgery.
Bailey said in a statement Tuesday night that his office is "in the lull" until the Republican-controlled Legislature decided to take action on the matter.
"The General Assembly has now closed this gap with a statute," he said. "I'm proud to have highlighted the experimental nature of these practices and will continue to do everything in my power to make Missouri the safest state in the country for children."
House Minority Leader Crystal Quade, D-Springfield, said in a statement that Missouri should not have an attorney general "who persecutes innocent Missourians for political reasons."
"Andrew Bailey grossly exceeded his legal authority and everyone knows it," she said. "Therefore, it is not surprising that he withdrew his unconstitutional rule knowing that another embarrassing court defeat was inevitable."
Bailey had attempted to implement the rule on April 27. But Missouri's ACLU filed a lawsuit to stop them, arguing that Bailey circumvented legislation and lacked the authority to regulate health care under Missouri's Consumer Protection Act.
St. Louis County Judge Ellen Ribaudo later issued an injunction and scheduled a hearing for July 20.
The law's repeal comes less than a week after the Missouri legislature approved a ban on minors entering childcare. Gov. Mike Parson, a Republican who has threatened to call a special session if lawmakers don't pass this bill and another banning transgender girls and women from participating in female school athletic teams, is expected to sign the law.
Bailey's proposed rule would have required people to have experienced an "intense pattern" of documented gender dysphoria for three years and had at least 15 hourly sessions with a therapist over a period of at least 18 months before being able to receive treatment. Potential patients should also have been screened for autism and any psychiatric symptoms due to mental health issues treated and resolved.
Legal experts and transgender advocates said the rule would have made Missouri the first state in the country to restrict gender-based adult care, and the first to enact such restrictions through emergency rules rather than new law.
Bailey said he proposed the rule to protect minors from experimental medical treatments, despite the fact that puberty blockers and sex hormones have been prescribed for decades and the rule would apply to adults as well.
According to the attorney general's office, 12,400 Missourians identify as transgender. The bureau estimates that 600 to 700 Missourians would start treatment over the next year.
Bailey issued the restrictions after opening an investigation into Washington University's Transgender Center at St. Louis Children's Hospital in February after a former staffer claimed the center provides children with gender-affirming care without consent, insufficient individual case review and comprehensive mental health to services.
The university's internal review concluded that the claims were unfounded.