News
Mom wants justice for daughters who starved to death in Renton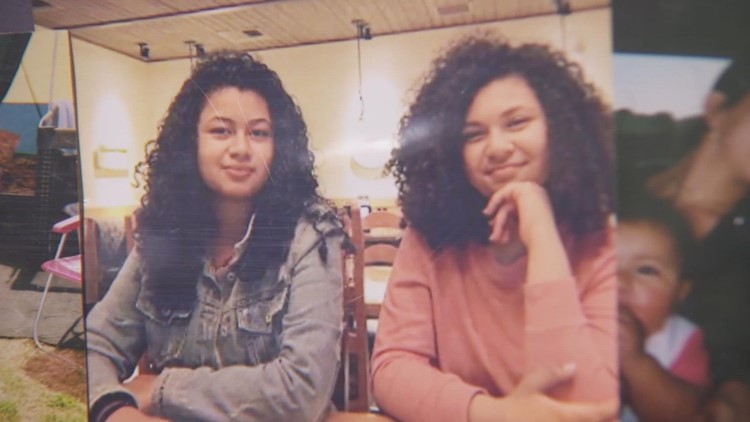 The King County coroner ruled the teenage sister's manner of death was "undetermined" and said there was no way of knowing her mental state or intent.
EVERETT, Wash. — Betsy Alvarado's home is filled with photos of her children, and those photos are all she needs to remind her of 17-year-old Adriana Gil and 16-year-old Mariel Gil.
In December 2021, the two sisters and their father Manuel Gil were found dead in a Renton apartment. Seven months later, the King County coroner ruled that the cause of death for all three was starvation. The way the girls died is still unclear.
"That made me very angry, because for me there is no indefiniteness," said Alvarado, the girls' mother.
According to the coroner, all three were emaciated and there was no food in the house. Investigators found written materials about fasting. Her father's death was ruled a suicide.
"His death was well after that of the girls, somewhere between five and ten days. I think the idea of ​​calling his death a suicide is that if he continued not to eat, he would have known what would happen," said Renton Police Detective Robert Onishi.
According to the coroner, the girls' cause of death is unknown because there is no way to determine the girls' mental status and intentions
"Her state of mind was fear. That was her state of mind. Do what daddy says, what we have to do to avoid burning in hell," Alvarado said.
"It looks like they have a choice whether to eat or not or take their own lives. They were kids," said Ron Anderson, the girls' stepfather.
Alvarado believes that Manuel Gil's extreme religious beliefs are driving the girls to shut themselves off from the world. She said Gil follows a sect of the Black Hebrew Israelite faith, which the Southern Poverty Law Center has classified as a hate group.
"He sat in the house with them for 5 days after that. He didn't call for help. So what is indefinite? He did this to them," Alvarado said.
Renton Police said the verdict was not what they wanted either.
"It doesn't help the family. It's not a result we're happy with, unfortunately it's what we have at the moment," Onishi said.
Alvarado said she called child protective services to report concerns about the girls' welfare and never received a response. KING 5 reached out to CPS for comment but received no response as of Friday night.
Alvarado wants the case to remain open. Renton Police said they needed people with knowledge of the two girls and their father to come forward.
"We would be looking for someone who has something very, very personal, very, very intimate about communicating with the people who were actually directly involved in it," Onishi said.
For Alvarado, she wants answers and justice for her daughters.
https://www.king5.com/article/news/local/everett/everett-mother-justice-daughters-starved-to-death-renton/281-842b123f-c28e-4b5a-bafd-b22f8787d847 Mom wants justice for daughters who starved to death in Renton