News
Monkeypox public health emergency: HHS announcement expected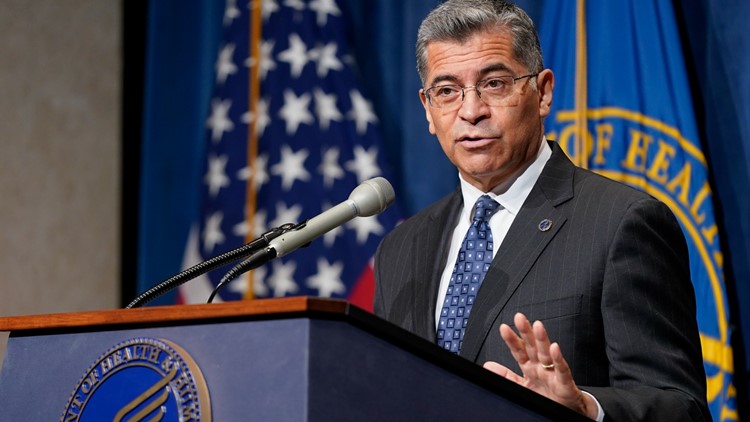 The expected announcement will free up federal funds and resources to fight the virus, which has already infected more than 6,600 Americans.
WASHINGTON – The U.S. will declare a public health emergency to help the federal response to the monkeypox outbreak, which has already infected more than 6,600 Americans, two people familiar with the matter said.
The announcement will free up federal funds and resources to fight the virus, which can cause fevers, body aches, chills, fatigue and pimple-like bumps on many parts of the body. People spoke on condition of anonymity ahead of the announcement.
The statement comes as the Biden administration has been criticized for the pace of availability of monkeypox vaccines. Clinics in major cities like New York and San Francisco say they haven't received enough of the two-shot vaccine to meet demand, and some have had to stop offering the second dose of the vaccine to meet first-dose supplies ensure. The White House said it provided more than 1.1 million doses of vaccine and helped increase domestic diagnostic capacity to 80,000 tests a week.
The monkeypox virus spreads through prolonged and close skin-to-skin contact, including hugging, cuddling, and kissing, and sharing bedding, towels, and clothing. So far, men who have sex with men have been the most affected. However, health authorities emphasize that the virus can infect anyone.
The announcement comes three days after the Biden administration named top officials from the Federal Emergency Management Agency and the Centers for Disease Control and Prevention as White House coordinators for fighting the monkeypox outbreak.
What does a federal emergency declaration do for public health?
A public health emergency declaration is issued by the Secretary of Health and Human Services – in this case Xavier Becerra.
"It would allow HHS to do some things right now that they can't do right now," James Hodge, a law professor at Arizona State University, told WUSA9.
For example, it allows Bacerra to hire employees, provide scholarships, enter into contracts, waive certain requirements, and access additional funds.
"Usually with emergency declarations, like with opioids or things that we've seen in the past, there's actually a stand-alone fund that's ready to be used for those purposes," Hodge said. "We have been working to fund the post-COVID replenishment and to my knowledge it has not been replenished to date."
He continued, "Indeed, Congress has been reluctant to do it. Now monkeypox could change his mind very quickly. But the bare fact is that the funds, which would normally be in the millions, just couldn't be there at this point."
What are the symptoms of monkeypox?
Symptoms tend to overlap with those of most viruses. Fever, headache, chills, muscle aches, fatigue, and swollen lymph nodes are all symptoms of monkeypox. The real indicator that clearly sets it apart from the rest, according to the CDC, is a pimple-like rash that appears on the face and other parts of the body.
"The symptoms of monkeypox initially resemble the symptoms of a common cold," said Dr. Payal Kohli, clinical assistant professor at the University of Colorado. "So if you have a fever, fatigue, chills, a rash with or without swollen lymph nodes, you have to be pretty concerned that it could be monkeypox."
Symptoms can vary from person to person and the rashes can appear at different stages and usually last 2-4 weeks. Some people tend to get rashes first and then symptoms, but others might just get a rash.
The CDC recommends monitoring the temperature twice a day when exposed to someone with monkeypox and being alert for other symptoms. Once symptoms appear, immediate isolation is recommended.
Here's the full list of symptoms, according to the CDC:
Fever
headache
muscle pain and back pain
Swollen lymph nodes
chills
exhaustion
Difficulty breathing such as a sore throat, stuffy nose or cough
A rash that can look like pimples or blisters and appears on the face, mouth, and other parts of the body such as the hands, feet, chest, genitals, or anus.
WUSA's Eliana Block contributed to this report.
https://www.king5.com/article/news/nation-world/monkeypox-public-health-emergency-biden-administration/507-e72febe4-4236-4573-abda-1396e73a739d Monkeypox public health emergency: HHS announcement expected