Monsoon lashes front porch as heavy rain hits Arizona | US News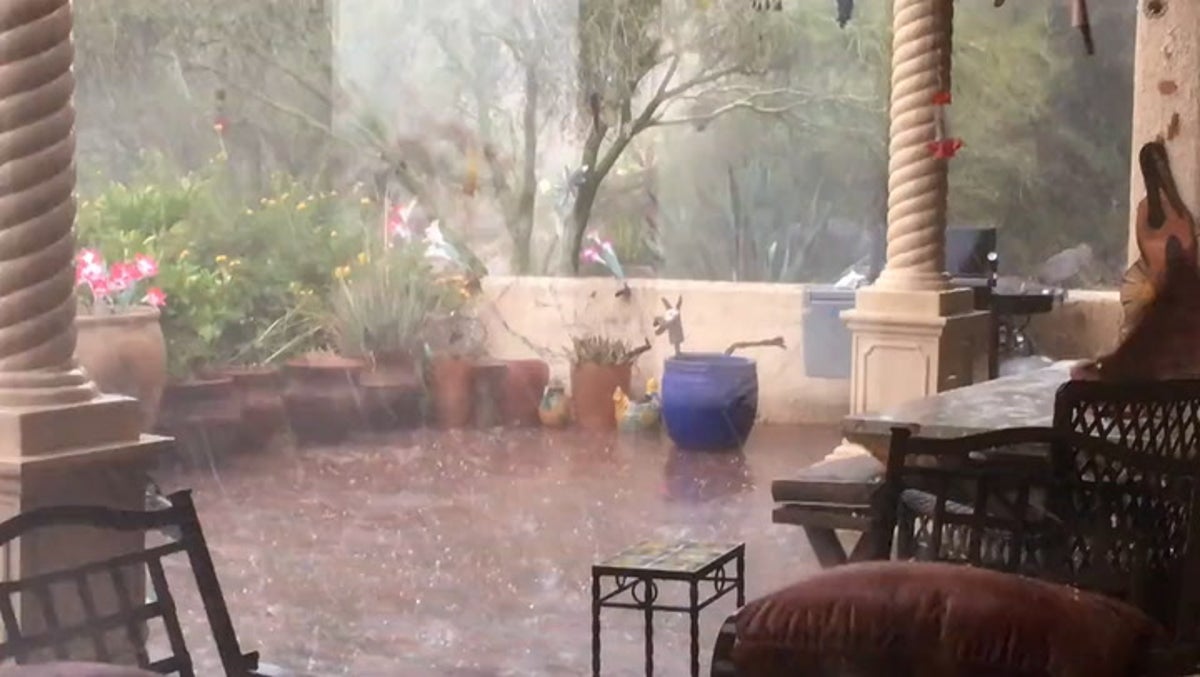 According to the US National Weather Service, the monsoon season started late in southern Arizona when the thunderstorms finally reached Tucson on July 17.
A video shared on Twitter shows heavy rain, wind and hail hitting a porch in Tucson.
According to the National Weather Service, a severe thunderstorm warning was in effect for Tucson through Monday evening. The authority warned of wind speeds of up to 60 miles per hour and large hail. Tucson remains on an excessive heat warning through July 21.