Moroccan-American leads effort to gather locals for prayer, donations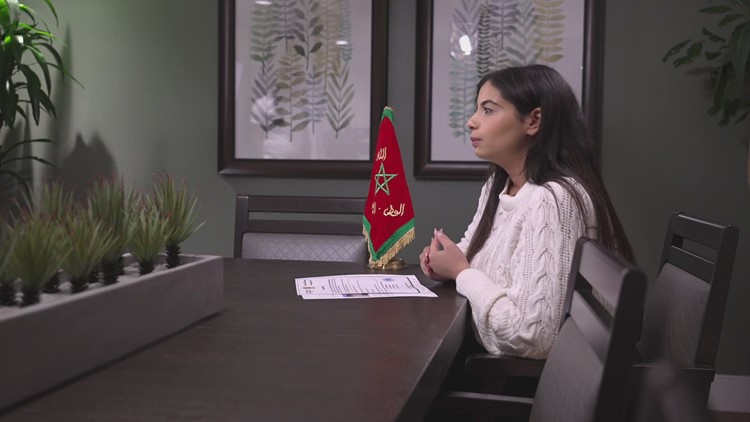 A leader of the Washington Moroccan American Association is working to organize a gathering to benefit and honor the victims at a mosque, possibly in Renton.
ISSAQUAH, Wash. – The death toll from Friday's earthquake in Morocco has now exceeded 2,900 and teams are continuing to search beneath the rubble of collapsed buildings.
Since the devastating news broke, Washingtonians have taken it upon themselves to help. For example, one Moroccan-American woman said she was calling "non-stop" to the local mosque, to the Red Cross and others in the community to see what kind of aid they could provide. any help? Her name is Dounia Benjdya.
Benjdya is working to revive a local nonprofit group, the Washington Moroccan American Association, or WAMA, designed to support Moroccans in Washington. The earthquake, she said, fueled her desire to continue fostering a sense of community for Moroccans.
"Our community has really grown over the past few years," Benjdya said.
Benjdya said she was at the Washington State Fair on Friday when she learned the terrifying news of the 6.8 magnitude earthquake near Marrakesh.
"My grandmother is sending me videos of her family's houses being destroyed," Benjdya said. "It's really difficult here… you go out to have fun and you see your mother-in-law sleeping on the street."
Bendjya said members of Washington's Moroccan-American community have been in regular contact this week.
"I was thinking, 'What can we do?' Because there are so many people moving from Morocco to Seattle now. We've never had a community like this– or this big– before," she said.
There are also Washington locals going to Morocco now, including other Moroccan-Americans. Additionally, City of Issaquah Mayor Mary Lou Pauly arrived in the country this week. One of her missions, she said, is to see how Washingtonians can help.
"I will meet with Mayor Sefiani," Pauly said. "And ask how our community can help the greater Moroccan community that has been hit hard by this devastating natural disaster."
Mohamed Sefiani is the mayor of Chefchaouen, a city not affected by the earthquake but with a special connection to Issaquah: for many years it was considered their "sister city". Renewing this partnership is another reason why the mayor decided to go to Morocco.
"I will share what I found out because I know Issaquah is a supportive and caring community," Pauly said.
KING 5 will update you once details are finalized on a public gathering to remember and give back to those affected.