Most Tory voters don't care about Sunak's 'anti-woke' crusade, poll shows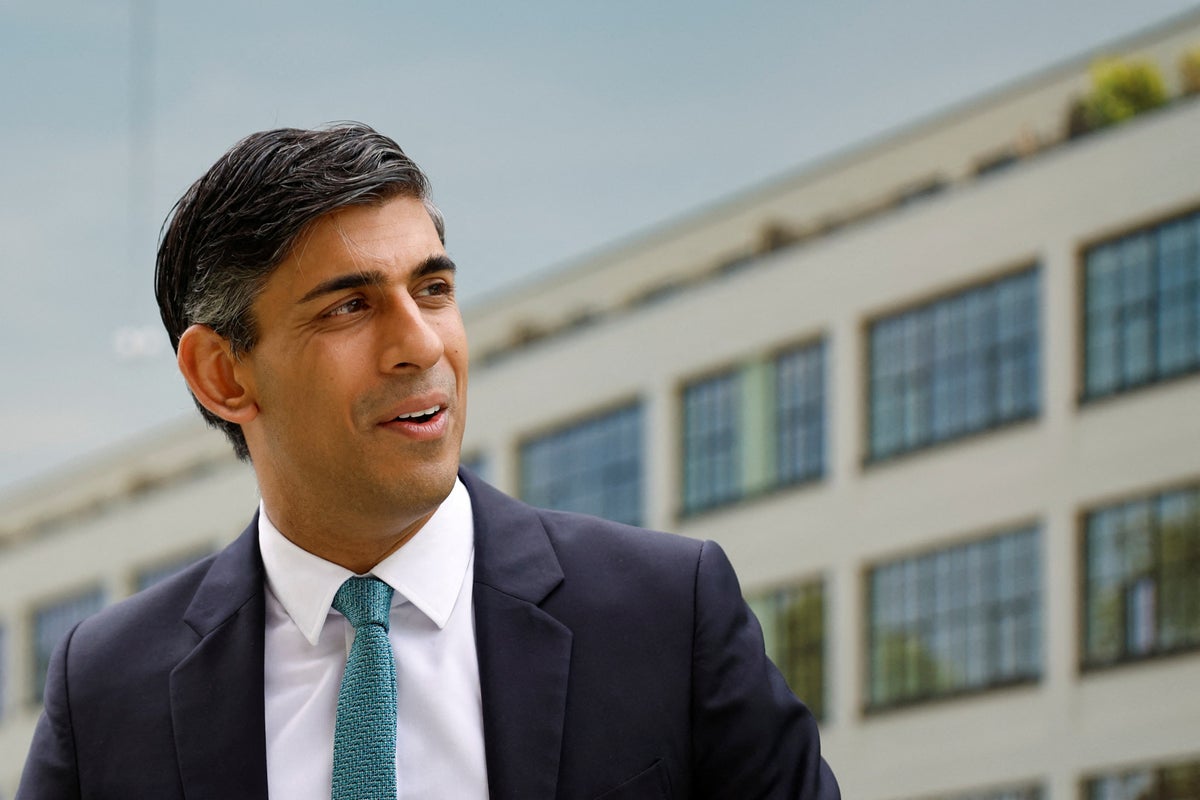 The vast majority of Conservative voters don't believe tackling "woke" politics should be a priority for Rishi Sunak's government, new polls have revealed.
Nearly three in four people who voted Tory in the 2019 election (72 percent) said there were more important things than challenging political correctness and fighting other "culture wars."
Mr Sunak has appointed a free speech tsar on the issue of "abandonment culture", launched a crackdown on gender-neutral toilets and vowed to side with motorists on net-zero policy to draw clear divisions with Labour.
But the results of a new poll of 2,000 adults by group More in Common suggest the Prime Minister may want to steer clear of a full-blown anti-Woke crusade as part of the Tory campaign.
With a majority of 73% to 27%, the British public thinks there are many more important issues for government to focus on.
The poll also found voters frowning on anti-Woke Tory Lee Anderson's recent use of the F-word after he told asylum seekers to "fucking go back to France".
Around 71 per cent said it was inappropriate for Tory politicians' deputy leaders to use the F-word, although voters who elected Tory in 2019 were slightly more likely to say it was okay to swear.
In the process, a group of 50 Tory MPs and colleagues – including Dame Priti Patel and former Prime Minister Liz Truss – called on the Government to "distance" from a group said to be spearheading the "canceling culture" among woke companies.
They urged Mr Sunak to step in after a document issued by the Department for Culture, Media and Sport (DCMS) suggested the Conscious Advertising Network (CAN) helps provide "brand safety".
But Luke Tryl, director of More In Common in the UK, said the public was "divided" on whether politicians should challenge companies that campaign for charitable causes – although the majority would like the government to stay out of such issues.
"Overall, the public feels politicians should stay out of causes companies are 59-41 percent supportive, but 2019 Tory voters are more likely to say they should challenge these companies," he tweeted.
He said the Liberal Blue Wall Tories tend to want the government to stay out of corporate activities, reflecting their more "free market" perspective, but Red Wall Tory voters are more divided on the issue.
Union leader Sir Keir is favored over Mr Sunak when it comes to tackling climate change as he offers solutions to the debate over trans and women's rights, as well as crime and anti-social behaviour, according to poll results first shared with the newspaper I.
But the poll shows Mr Sunak has a slim lead over Sir Keir when it comes to fighting small boats in the English Channel, 28 to 26 per cent.
The poll follows the dispute over the closure of Nigel Farage's Coutts account after the bank admitted it assessed the "significant reputational risks of being associated with him". Mr Sunak promised action against banks that deny customers accounts based on political views.
Despite denying a so-called "war on waking", Mr Sunak and his Equality Minister Kemi Badenoch vowed this summer to halt the increasing use of gender-neutral facilities – and vowed to ensure all new shops and offices must offer gender-separated toilets for Women and men.
Government sources have made it clear that the prime minister intended to have "tougher" political rows on areas like immigration at next month's parliamentary session.
But senior moderate Conservatives have urged Mr Sunak to focus on improving the economy to win back the party's standing with voters. Some fear a series of "dog whistles" on culture war issues ahead of the election could spark division.