Movies this weekend: 'M3gan' hits $30M, 'Avatar' still No.1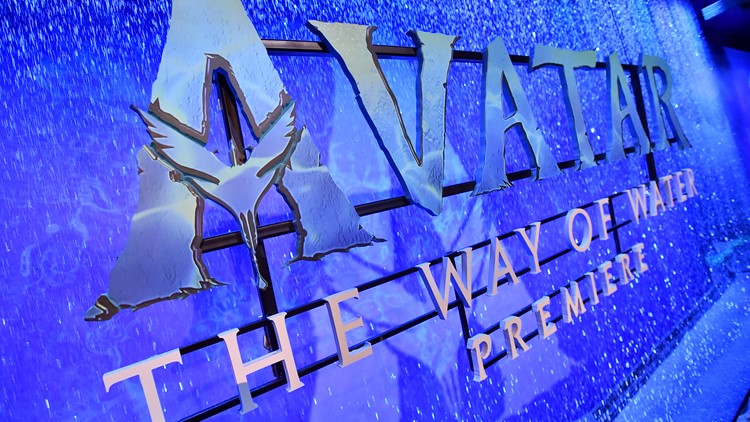 The low-budget horror film about a young girl's cyborg companion has been a huge hit and internet memes to gross $30.2 million since its debut.
NEW YORK — Blumhouse's ghost-doll thriller "M3gan" got off to a great start, debuting with $30.2 million in ticket sales, according to studio estimates NEW YORK — Studio estimates. film, while "Avatar: The Way of Water" continued to dominate the box office over the past year. top position.
Universal Pictures' "M3gan," about a cyborg companion built for a young girl after her parents died in a car crash, generated a strong buzz and dance memes spread. transmission to have an unexpected debut. In the low-budget film, starring Allison Williams, Blumhouse and producer James Wan created Hollywood's first hit of the new year, potentially spawning a new series of high-concept horror films.
Audiences gave the film a PG-13 rating of "B" on CinemaScore — although the reviews (94% fresh on Rotten Tomatoes) were stronger for the modern, technological twist in a "Game"-style thriller. play with children". It added $10 million internationally.
But while "M3gan" attracted the majority of audiences at 2D screenings, the big screen continued to be dominated by James Cameron's "Avatar: The Way of Water". The three-hour 3-D sequel held the number one spot for the fourth consecutive week in theaters in the US and Canada with a gross of $45 million.
The "sci-fi spectacle" has now surpassed $500 million domestically and $1.7 billion globally. After dominating the lackluster holiday hallways, the Avatar sequel is almost catching up to the pace of the first; Avatar in 2009 reached 50.3 million USD in its fourth week of release. "The Way of Water" has ranked as the seventh highest-grossing film ever, excluding inflation — an exceptional total thanks to its strong overseas performance. The film's $1.2 billion international ticket sales far outstrip any film released since the start of the pandemic.
"M3gan" is the only new film to get a wide release, though Sony Pictures' "A Man Called Otto," starring Tom Hanks, opened in 637 theaters after its debut in four theaters. The film, a remake of the Swedish film "A Man Called Ove," grossed $4.2 million ahead of its nationwide release on Friday.
Third place went to Puss in Boots: The Last Wish, with $13.1 million in its third weekend. The Universal Pictures animated sequel grossed $87.7 million in three weeks, plus $109.7 million internationally.
While many contenders have struggled in recent months at the box office, Darren Aronofsky's The Whale is proving a modest exception. Brendan Fraser-starred indie film A24 ranked seventh in its fifth weekend with $1.5 million and a cumulative total of $8.6 million — a good return for a film with The estimated cost of implementation is 3 million dollars.
Ticket sales are estimated Friday through Sunday in theaters in the United States and Canada, according to Comscore. Final domestic figures will be released on Monday.
1. "Avatar: The Way of Water," $45 million.
2. "M3gan," $30.2 million.
3. Puss in Boots: The Last Wish, $13.1 million.
4. "A Man Called Otto," $4.2 million.
5. "Black Panther: Wakanda Forever," $4 million.
6. "Whitney Houston: I Wanna Dance With Somebody," $2.4 million.
7. "Whale," $1.5 million.
8. "Babylon," $1.4 million.
9. Violent Night, $740,000.
https://www.king5.com/article/news/nation-world/m3gan-avatar-box-office-numbers/507-acf09143-53f7-4c06-ac6c-d40d8bbba434 Movies this weekend: 'M3gan' hits $30M, 'Avatar' still No.1