MPs' £86,000 salary should be doubled, says Sajid Javid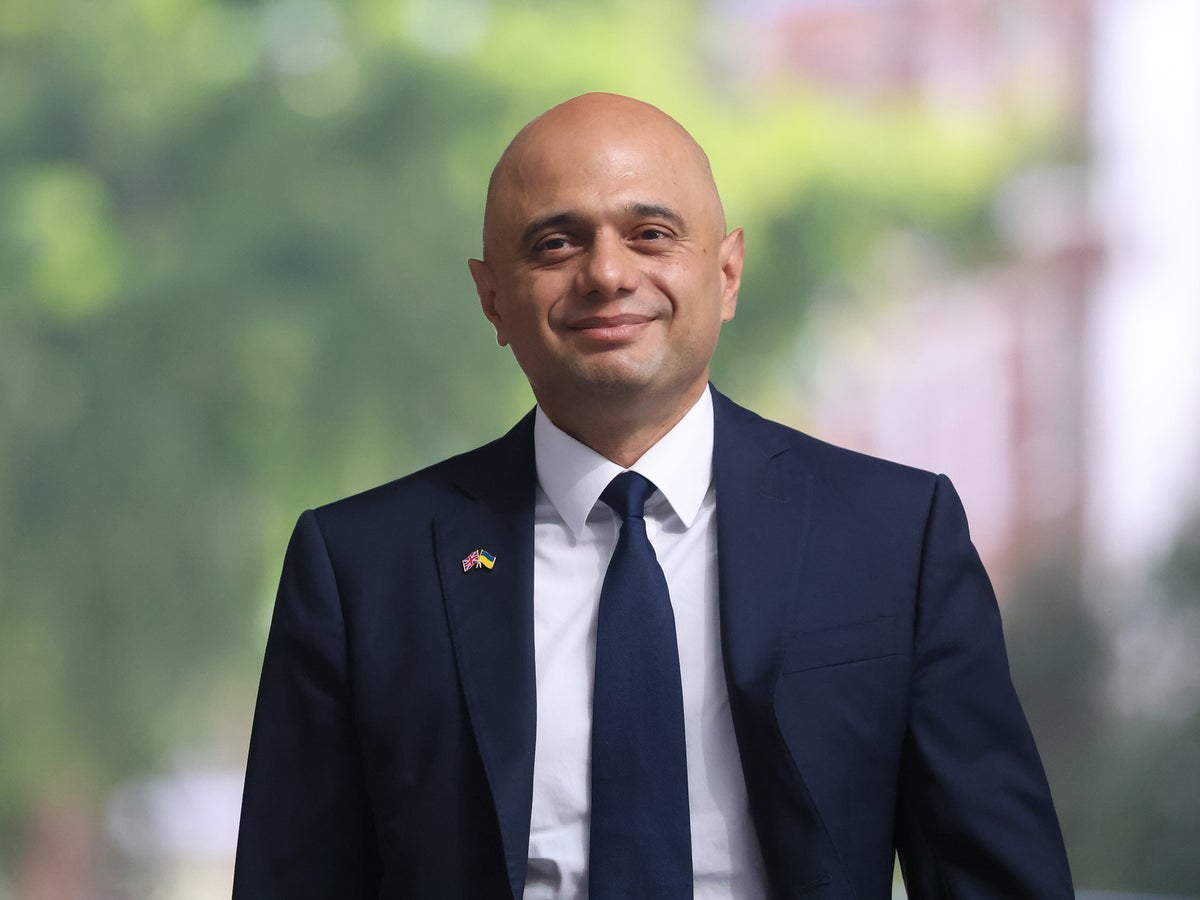 Senior Tory Sajid Javid has suggested MPs' salaries of £86,000 should be doubled – claiming talented people are being deterred from entering politics because of the pay.
The ex-Chancellor, who was previously in investment banking, said he would like to "halve the number of MPs and double salaries" – increasing their salary to £172,000 a year.
He told an Institute for Government event that the meager pay was partly to blame for the lack of talent in government positions – digging at Tory ministers who "are not doing their jobs very well".
The former cabinet minister said he accepts that MPs' salaries "are a lot of money – more than double the national average – but you get what you pay for".
His comments come amid a Tory withdrawal from Parliament, with Mr Javid and some 30 of his colleagues announcing their resignation in the next general election.
Mr Javid said: "One of the reasons I think either people are leaving or there is no longer a variety of backgrounds of people in different jobs and they want to go into Parliament, I think salary is an issue."
He said: "If people want to see your GPs or head nurses or school principals or an accountant quit their job to go into Parliament, they're going to have to undergo a massive upheaval in their lifestyle to make that happen."
Mr Javid added: "A lot of people are not ready for that. So you usually have either really rich people in Parliament who don't need money and therefore don't care if their salary is £88k or £28k.
"Or you get people who were earning around £30,000 – £80,000 is a big jump but they may not have the skills that Parliament needs."
The former cabinet minister also called for more experts in government, saying there was "a problem with the talent of some ministers", again blaming pay for it.
"People are expected to do these jobs for something other than income – and a lot of people are doing that in the public sector, as they should." But there comes a point where quality within government begins to suffer. "
Meanwhile, Mr Javid has slammed Liz Truss, saying she ignored Treasury Department warnings that her mini-budget would provoke a "massive negative reaction".
The former chancellor said the public has "borne the consequences" for Ms Truss eschewing what she called Treasury Department orthodoxy.
Ms Truss resigned after a brief tenure as Prime Minister after her disastrous economic plan caused turmoil in financial markets and sent mortgage rates skyrocketing.
Mr Javid defended the Treasury Department's orthodoxy, saying it was a "good thing" that the department was trying to balance the balance sheets in the medium term.
But he also argued that the Treasury needs to "be more flexible" and try to "invest to save," while telling markets that "this will actually lead to less debt in the long run."
Responding to his comments about Ms Truss, a staunch ally of the former Prime Minister defended her "clear plan to create a healthier economy".
Former Tory Cabinet Secretary Sir Simon Clarke said: "She was aware – and rightly so – that urgent action was needed to get the UK economy going and avoid stagflation." As Margaret Thatcher recognised, you can't achieve growth with taxes.
"I have great respect for Sajid but it was he who appointed Andrew Bailey as Governor of the Bank of England – an appointment which evidently never materialized."