Multiple Bigfoot Java locations targeted by armed robbers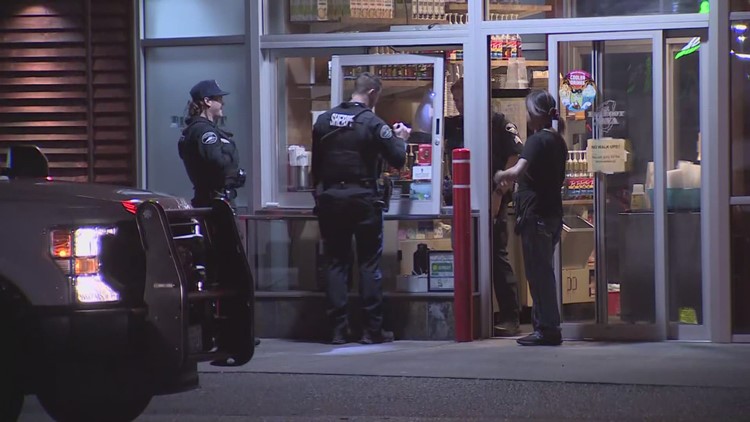 PIERCE COUNTY, Wash. — Authorities are investigating after at least two 24-hour cafes were targeted overnight by armed robbers.
Bigfoot Java locations in Alderton and Parkland were targeted by suspects who implied they had guns and demanded money from the business.
In the Parkland incident, no money was delivered but the suspect took away an iPad. The Alderton site also did not deliver any cash to the suspects and they left the site without further incident.
Less than two weeks ago, in one night, eight different locations of Bigfoot Java were targeted by armed robbers. In February, two Bigfoot Java locations were also targeted.
No suspect description has been given.
This is an evolving story. Check back for updates.