Mutual Fish market in Seattle's Rainier Valley closing after 76 years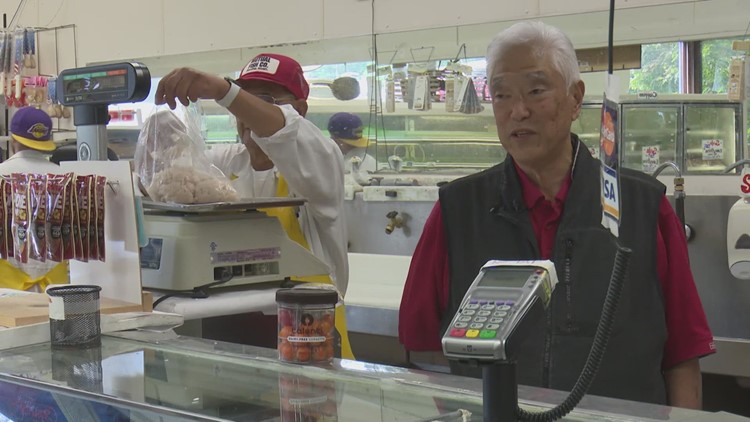 The market was opened by current co-owner Harry Yoshimura's father in 1946.
SEATTLE —
A beloved family business in the Rainier Valley is closing its doors for good.
Harry Yoshimura's father opened the store in 1946. He, his son and sister are all now partners in the business and made the difficult decision to close.
"It's time, we've been thinking about it for a while," Yoshimura said.
Yoshimura said he wanted to close quietly, but news quickly spread and now the business is filled with people stopping by to say goodbye.
A video of a customer calling his 104-year-old mother, who is currently in Israel, to say goodbye. She said she has been a customer for decades while living in the area.
Rom Ramirez has been an employee for 23 years and said he's looking forward to the emotions of his last day of work.
"We have people coming in, we know them by name, they know us," Ramirez said. They also called us by name. We treat everyone like family, whether you have been here for years or are new, we treat everyone like family."
Yoshimura said he looks forward to having more time in retirement but will miss the people who made his business special.
"There will be a lot of ups and downs after all these years," Yoshimura said.
What's next for Yoshimura? He said he plans to play golf and when the time comes, he might even go fishing.