My attempt to summit Mt. Rainier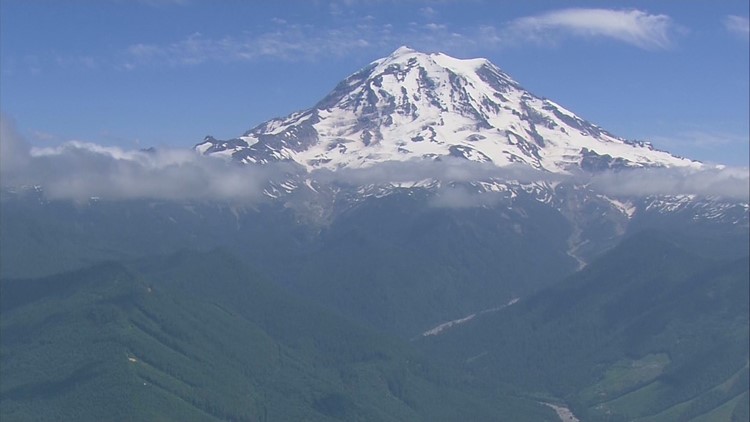 Pack it up and climb, climb, climb.
The first thing IMG did when I arrived was a full gear check to make sure we had everything we would need for three days. I was also told not to pack too much because Rainier has a high potential for falling rocks, so getting up the mountain quickly is important.
With everything packed, I was finally ready to start the journey. The first hike started in Paradise and went all the way to Camp Muir, which was about 4,500 feet of elevation gain and took 5-6 hours with only 4 short breaks. I won't lie, it was a tough first move. But the training and other prep work definitely made it doable.
And that was the end of the first day.
When I woke up on the second day, I immediately started training (snow school) at Camp Muir. There we learned the best techniques for trekking on the glacier, such as working together in a rope team. After that it was time for the next hike to the Ingraham Flats, located at an elevation of 11,200 feet.
On the third day, I woke up at 1am to start the trek to the summit. These stretches were by far the toughest of the trip. It was dark and slippery and I say this adventure has become much more dangerous now.
"Mount Rainier has glaciers, they're sort of rivers of ice — and crevasses form in the rapids. If you happen to fall into one, you need to be able to get out, and if you can't, that's a problem," says Ryan.
Crossing this crevasse was one of the scariest experiences of the trip.
After that, we started encountering some problems. The route became too dangerous and more risky than previous climbs. In the end, unfortunately, it was deemed unsafe to get to the very top of the mountain.
I was a little disappointed that after all this preparation and three days of walking, we couldn't finish the trip. But IGM's John Woods summed it up perfectly: "It's not about getting to the top, it's about coming home."
https://www.king5.com/article/entertainment/television/programs/evening/my-attempt-to-summit-mt-rainier/281-602226078 My attempt to summit Mt. Rainier