Nathan Ake extends Manchester City contract to 2027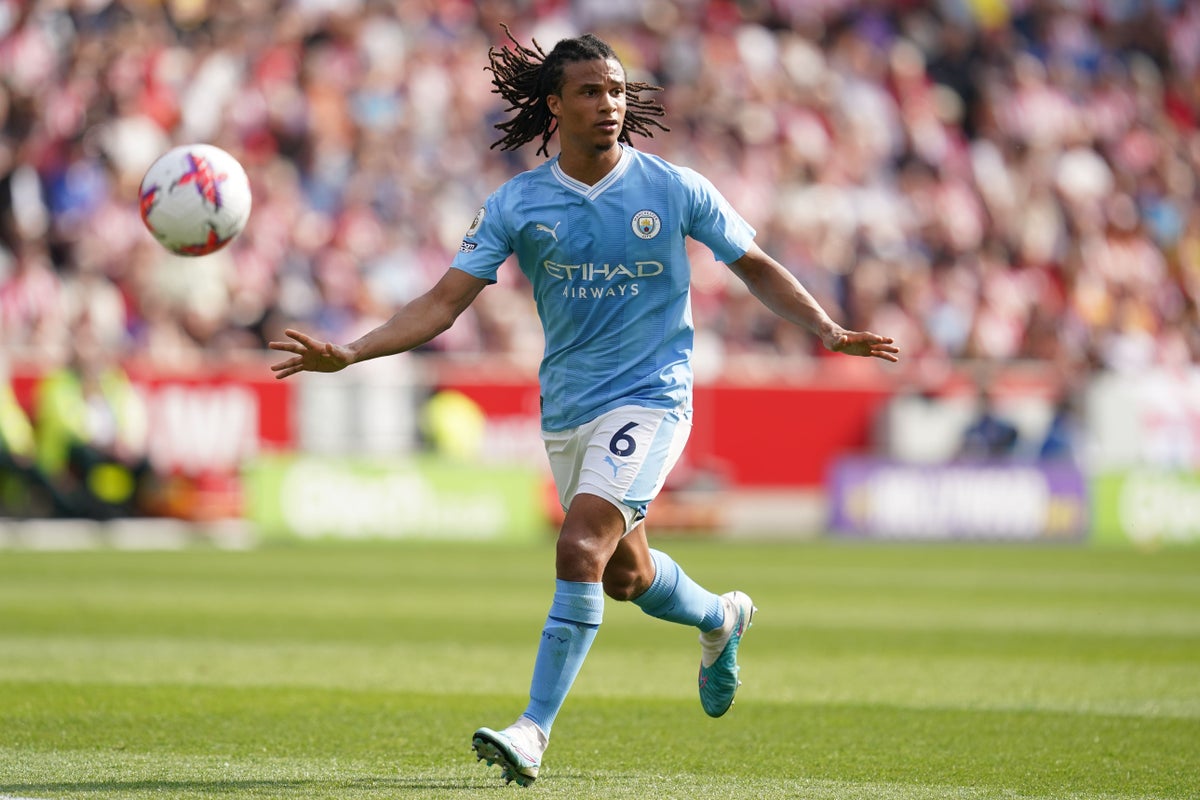 Manchester City defender Nathan Ake has extended his contract with the club until 2027, the European and Premier League champions have announced.
The Netherlands international has extended his current contract by two years and has signed a further four seasons with club Etihad Stadium.
Ake was an integral part of Pep Guardiola's squad during City's memorable 2022–23 treble season, making 41 appearances in all competitions.
The 28-year-old said: "They're the best club in the world, I have no doubts about that." Being a Manchester City player makes me incredibly proud every day.
"It's a football club that expects excellence in every area, which creates the perfect environment for improvement. It drives me and makes me better. I'm at the stage in my career where I want to develop myself and I can definitely do that here.
"Pep is the best manager in football – a genius who made me see the game in a different way – so it's a real privilege to be able to work with him longer." I'm so grateful to him for all that he has done for me personally and professionally."
The former Chelsea player joined City from Bournemouth three years ago in a £41m deal.
He initially had to wait for his chance but came of age last season and proved to be a reliable player at both centre-back and left-back.
Director of Football Txiki Begiristain said: "We are happy with Nathan's development so it's great news for this football club that they are extending their time with us."
"There is no doubt that he played a very important part of our treble last season, but I believe he can do even better."
Meanwhile, Guardiola has confirmed the club won't sign an equivalent replacement for winger Riyad Mahrez.
Mahrez left City for Saudi Arabian club Al-Ahli in a £30m deal, joining a growing number of high-profile players who have moved to the Middle Eastern country this summer.
Speaking at a press conference during City's pre-season tour of South Korea, Guardiola said: "We are not looking for a replacement for Riyad in terms of ability because every player is different."
"We will see what happens with the loan players and which players stay here. A few things will happen.
"Saudi Arabia has changed the market. A few months ago, when Cristiano (Ronaldo) was the only one who had to leave, nobody would have thought that so many top players would play in the Saudi league.
"There will be even more in the future and therefore clubs need to be aware of what is happening. Riyad got an unbelievable offer and that's why we couldn't say not to do it."
Following the departure of Ilkay Gündogan, Mahrez was City's second exit this summer. Midfielder Mateo Kovacic is their only new signing so far.