Nathan Carman: Man, 28, accused of killing mother on fishing trip when he was 22 years old dies awaiting trial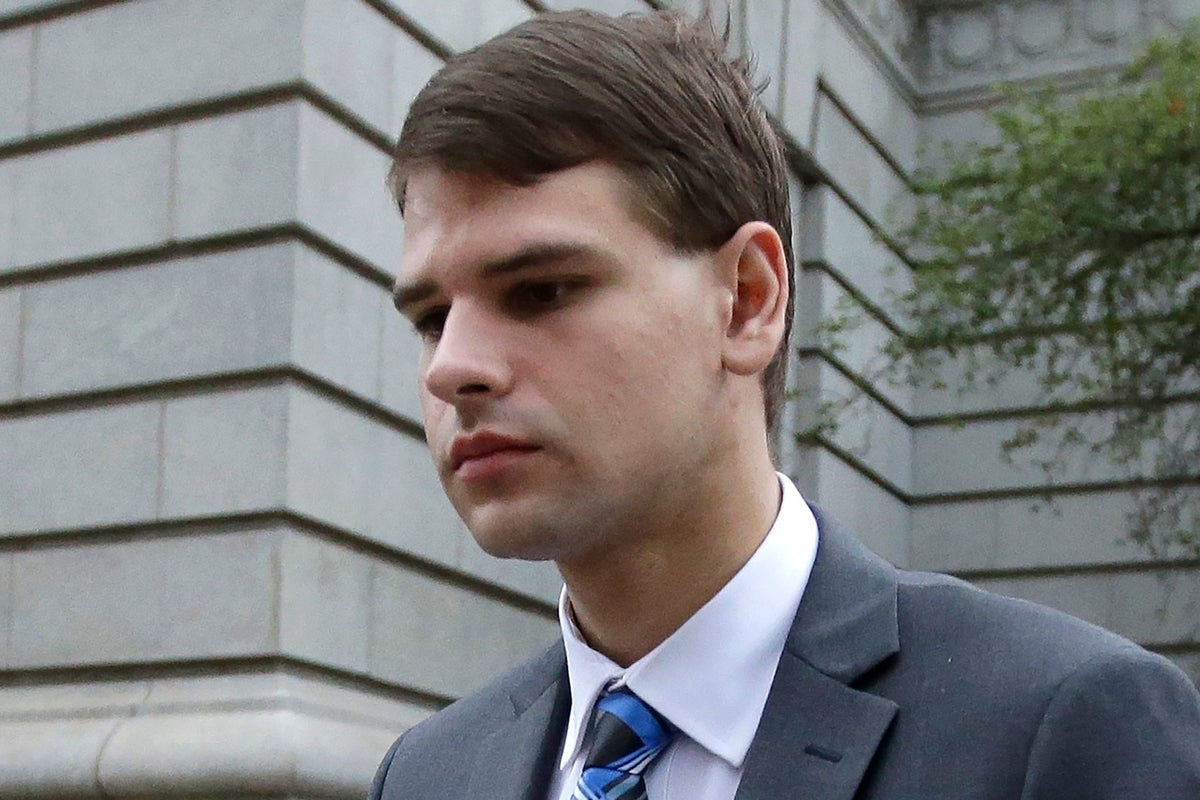 A Vermont man has died while awaiting his trial for killing his mother at sea, federal authorities said Thursday.
Nathan Carman, 29, was charged with the first-degree murder of his mother, Linda Carman, during a 2016 boat trip in what prosecutors say was a conspiracy to obtain a multimillion-dollar inheritance.
Carman pleaded not guilty to fraud and first-degree murder last year and was due to appear in court in October.
The cause of death was initially unknown.
In September 2016, Carman was arranging a fishing trip with his mother from a Rhode Island marina, during which his boat reportedly sank and his mother disappeared.
Eight days later, Carman was found floating in an inflatable boat, his mother was never found.
Prosecutors allege Carman made modifications to the boat to increase the likelihood of sinking.
Carman was also accused of killing his grandfather, John Chakalos, who was shot dead at his home in Windsor, Connecticut, in 2013.
The killing of Chakalos was part of a plan by Carman to obtain millions of dollars from his grandfather's estate, they alleged in an eight-tier indictment. He was not charged in this case.
Last May, Carman was arrested and charged with his mother's murder. The prosecutors urged that he be held in custody until the trial, as he was at risk of absconding.
Carman was being held by US Marshals at the time of his death.
His attorney, Martin Minnella, told the Associated Press he was in good spirits when they spoke on Wednesday and they should have met again on Thursday.
"We met with some experts via Zoom today at 12 noon. We were ready to start selecting a jury on October 10 and we were confident that we would win," he said.
"It's just a tragedy, a tragedy."