NatWest report 38% rise in profits as two chief executives quit over Nigel Farage row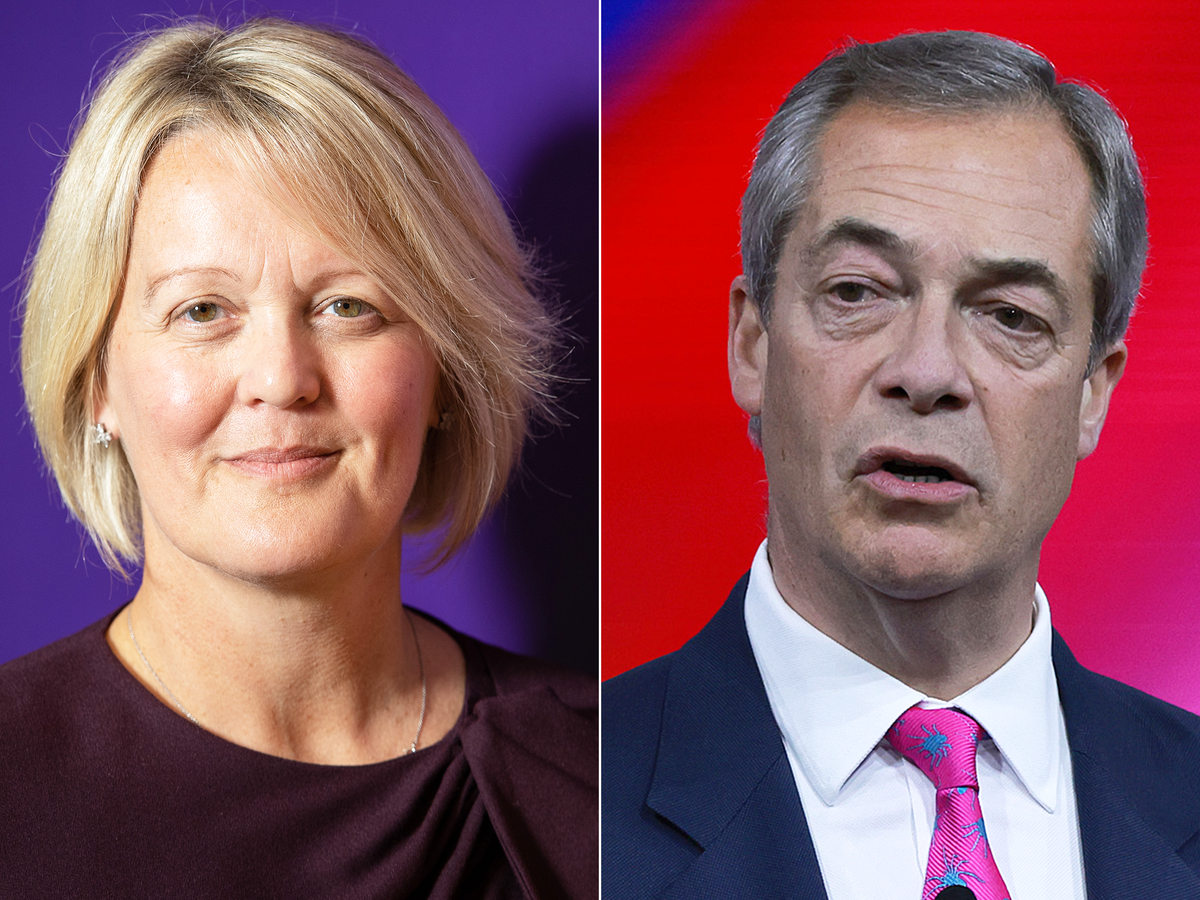 The NatWest Group has reported a rise in half-year profits after unrest at the top saw the resignation of two chief executives over the disclosure of details on Nigel Farage's bank account.
The bank was embroiled in an embarrassing row when Mr Farage announced his account at private bank Coutts, owned by the NatWest Group, had been closed in part because of his political views.
The taxpayer-backed lender reported a pre-tax operating profit of £3.6 billion for the most recent half-year, up from £2.6 billion for the same period last year.
But senior executives are under the scrutiny of shareholders after the surprise departure of NatWest chief executive Dame Alison Rose on Wednesday took the bank's share price down 3.6 percent. It reduced the value of NatWest by £850m and took more than £320m from taxpayers' shares.
And on Thursday, the uproar rattled a second bank chief when Peter Flavel, chief executive of luxury bank Coutts, resigned over his role in closing the former UKIP chief's accounts.
Dame Alison apologized and admitted to making a "serious error of judgement" when speaking to a BBC journalist about his bank account.
The BBC News story erroneously said the closure was purely for commercial reasons, citing a "failure" by Mr Farage to meet a £1million loan requirement.
But Brexit advocate Farage produced a dossier showing his Coutts account was shut down in part because of his political views. Internal documents described him as "xenophobic and racist".
Dame Alison later admitted she was the source of the inaccurate BBC story.
Earlier in the year, she received a sizeable payout of more than £5million after robust profits – the first time NatWest has given a bonus to a CEO since the government bailed out the company during the 2008 financial crisis.
The departures of Dame Alison and Mr Flavel have put pressure on Sir Howard Davies, chairman of NatWest, who initially expressed "complete confidence" in Dame Alison.
NatWest, which is 39 per cent owned by UK taxpayers, posted a first-half profit increase of nearly £1bn, beating forecasts as the banking group benefited from higher borrowing costs and increased lending.
Analysts had expected a lower profit of £3.3 billion for the most recent half-year.
However, the bank said it expects higher interest rates to be largely offset by savings rates and lower mortgage income in the second half of the year.
CFO Katie Murray said the bank's performance in the first half of the year was "strong".
"This enables us to continue lending to our customers and delivering sustainable returns and distributions to our shareholders even in the current uncertain economic environment," she said.
And Ms Murray added: "While arrears remain low, we know that people, families and businesses are financially concerned and many are really struggling."
"We proactively support those most affected and help build the financial resilience of the customers and communities we serve."