NB I-5 lanes to close overnight Friday in Seattle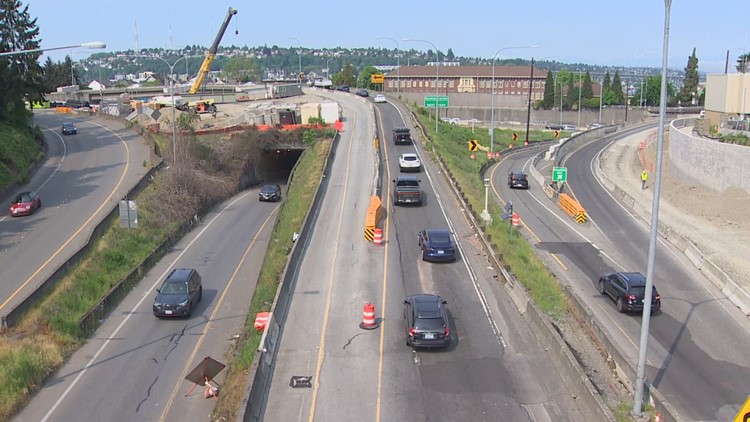 I-5 lanes will be closed between Lakeview Avenue and Highway 520 between 10 p.m. Friday and 10 a.m. Saturday.
The Washington Department of Transportation will close lanes between Lakeview Avenue and Highway 520 at 10:00 p.m. Friday, May 19, through 10:00 a.m. Saturday, May 20.
"Any driver traveling north on I-5 will detour to eastbound 520," said Tony Black. "They will then take the Montlake Avenue exit and essentially turn around and come back," said Tony Black. 520 goes west, then they can rejoin I-5 heading north."
Police officers will be on hand to help guide visitors around. Those staying on SR 520 heading east through the Montlake Avenue exit will have to pay the SR 520 toll.
When northbound lanes reopen, teams will close I-5 highway lanes from 11 a.m. Saturday, May 20, to 10 a.m. Sunday, May 21.
The closure is necessary to place interstate beams for a new stretch of overpass connecting Highway 520 to the freeway lanes.
"The main goal of this is to transition and give carpoolers more direct access to the South Lake Union neighborhood to Mercer Street and without having to do what many may know as Mercer merging, " Black added. "When you get off 520 westbound on I-5 southbound cross four or five lanes of traffic."
Black urges people to plan ahead for delays in their travel and consider making travel adjustments if possible.
WSDOT plans to complete the SR 520 I-5 Express Lane Connectivity Scheduled in Spring 2024.