NBCUniversal CEO Jeff Shell steps down following investigation into inappropriate conduct
Jeff Shell, the CEO of NBCUniversal, is stepping down "effective immediately," according to a statement released Sunday by Comcast Corporation.
Comcast made the announcement Sunday afternoon following an "investigation led by outside counsel into a complaint of improper conduct," the statement said.
"We are disappointed to share this news with you," read a statement from Brian L. Roberts and Mike Cavanaugh, Comcast CEO and President, respectively. "We built this company on a culture of integrity. Nothing is more important than how we treat each other. You should trust your leaders to create a safe and respectful workplace. When our principles and policies are violated, we will always act quickly to take appropriate action, as we have done here."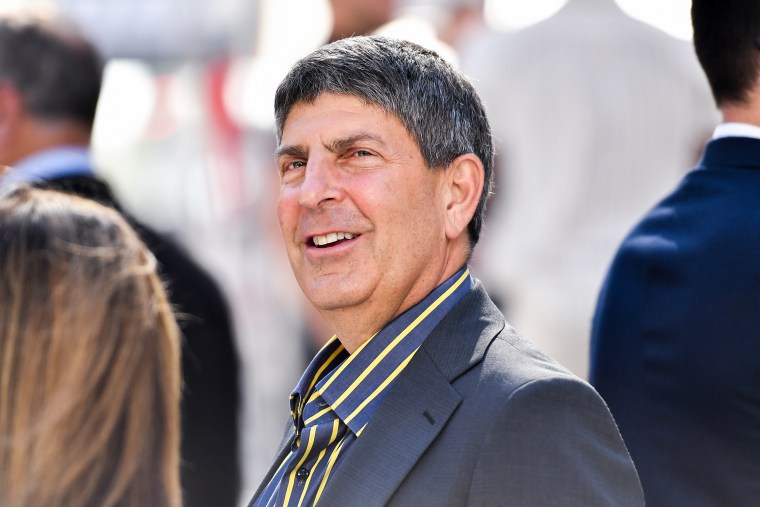 Comcast hasn't made clear how Shell violated company policies, but in a statement, the former NBCUniversal CEO said he had "an inappropriate relationship with a woman at the company."
"Today is my last day as CEO of NBCUniversal," Shell said. "I had an inappropriate relationship with a woman in the company, which I deeply regret. I'm really sorry that I let my Comcast and NBCUniversal colleagues down."
Shell was appointed CEO of NBCUniversal in January 2020. Previously, Shell was chairman of NBCUniversal Film and Entertainment.
Comcast owns NBCUniversal, the parent company of NBC News.
Ali Gostanyan contributed.