Nevada State Athletic Commission, with help of UFC, to investigate fights before UFC 279 presser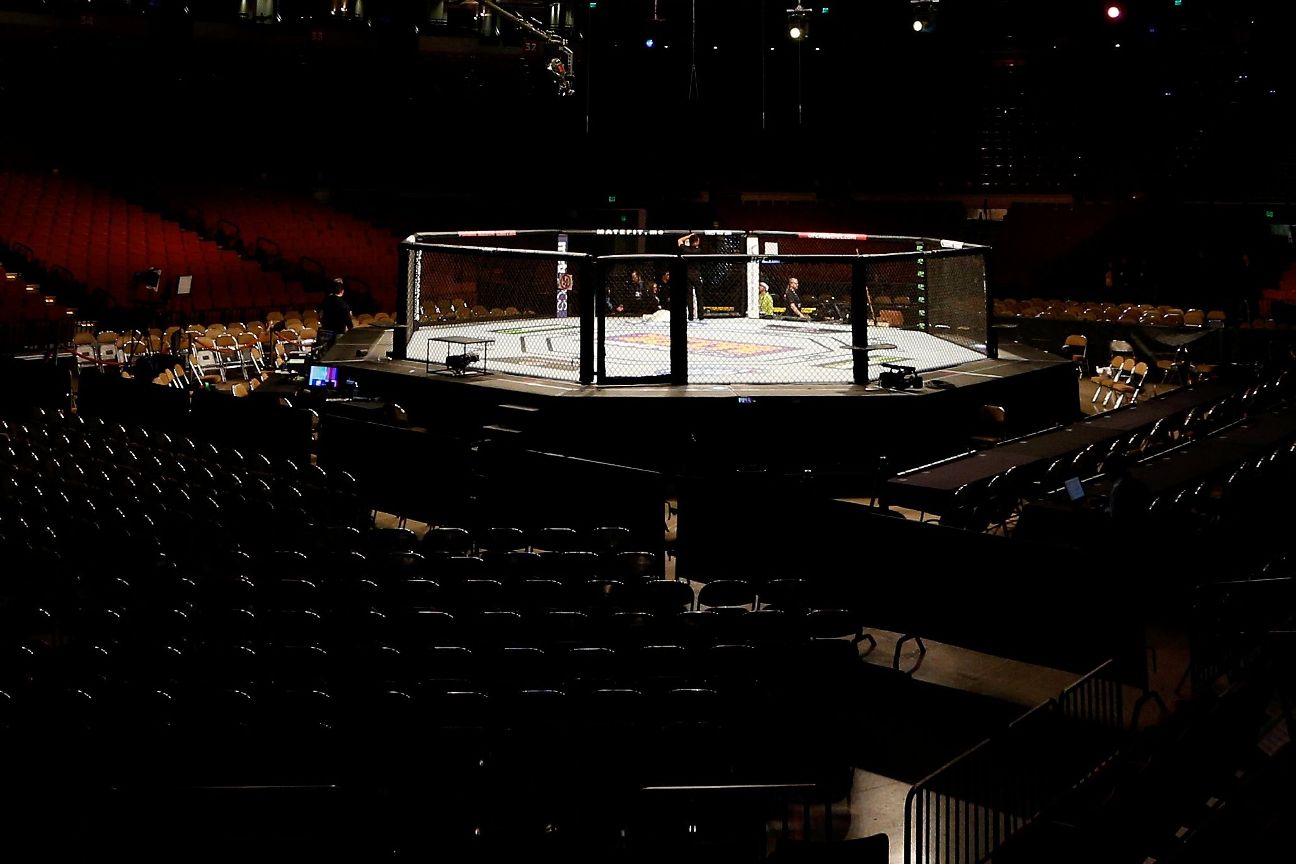 The Nevada State Athletic Commission (NSAC) announced Monday that it would, with the help of the UFC, launch an investigation into multiple fights that erupted behind the scenes ahead of last Thursday's scheduled UFC 279 press conference.
UFC President Dana White eventually had to cancel the promotional event due to the skirmishes.
"If the Nevada Athletic Commission determines that licensees have acted improperly, we will take appropriate disciplinary action against all involved," NSAC Chairman Stephen J. Cloobeck wrote in a statement.
The clashes were triggered by a near brawl between UFC fighters Khamzat Chimaev and Kevin Holland. The two weren't even scheduled to fight each other at UFC 279, although that changed a day later.
Before the press conference backstage at the MGM Grand Garden Arena, Chimaev aggressively approached Holland, which resulted in an exchange of words and Holland pushed him away when people tried to get between them, sources told ESPN. Chimaev then threw a front kick that apparently landed on Holland's body. Security forces and others, including UFC fighter Li Jingliang, were working to separate the two men, according to sources.
One of those who helped security was former fighter and current MMA agent Tiki Ghosn, who grabbed Chimaev to take him away from Holland. Chimaev's originally planned UFC 279 opponent was Nate Diaz. When Diaz and his team saw Ghosn standing near Chimaev, Diaz assumed Ghosn – who he considered a friend – was part of Chimaev's group. That prompted several members of Diaz's team to throw water bottles at Ghosn, sparking another near-riot.
Only Holland and original opponent Daniel Rodriguez made it onto the stage for the press conference before White shut it down for safety reasons. Chimaev lost 7.5 pounds on Friday morning, resulting in a reshuffling of the map: Diaz fought Tony Ferguson, Chimaev faced Holland, and Rodriguez and Li fought each other.
The UFC has not disciplined any fighters for the altercations, although the NSAC has indicated it may do so – perhaps in a very significant way.
"The Nevada Athletic Commission will severely discipline all licensees for any incident of physical violence between athletes outside of the ring or cage, up to and including loss of wallet, revocation or suspension of a current license, denial of applications for new applicants, or denial of future license renewals." , wrote Cloobeck.
https://www.espn.com/mma/story/_/id/34580972/nsac-help-ufc-investigate-fights-ufc-279-presser Nevada State Athletic Commission, with help of UFC, to investigate fights before UFC 279 presser