New doctor behaviour guidelines include sexual harassment and whistleblowing standards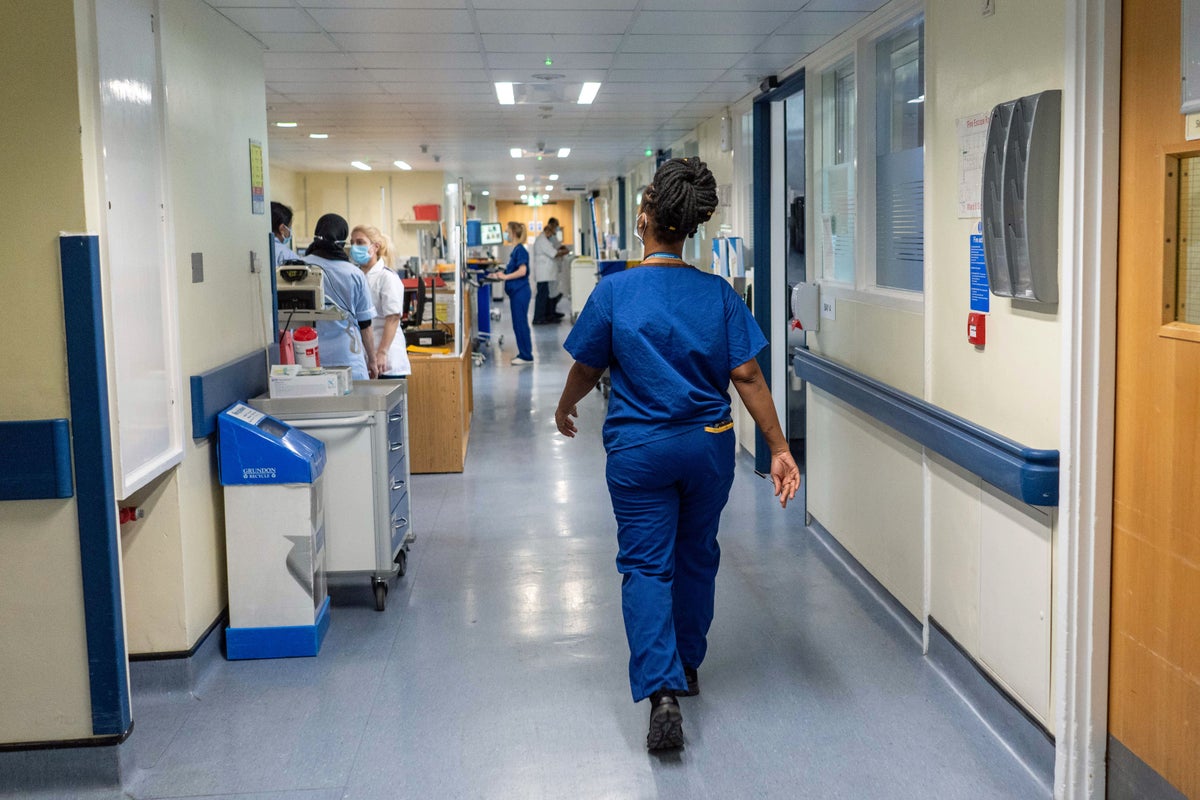 The guidelines on physician conduct in the workplace have been revised for the first time in a decade, including new standards on sexual harassment, whistleblowing and bullying to ensure staff "feel supported to speak up".
The General Medical Council (GMC) has released its new Guidelines on Good Medical Practice, which set standards of patient care and professional behavior expected of all healthcare professionals.
The predecessor came into force in April 2013 and the new standards will be implemented from January 2024 after a five-month induction period for the employees.
Among the changes are guidelines on sexual harassment, which were adopted by the regulator for the first time as part of a "zero tolerance" approach.
It stated that physicians "shall not engage in sexual conduct towards colleagues with the effect or purpose of causing offense, embarrassment, humiliation or distress."
This includes verbal or written comments and viewing or sharing of images, as well as physical contact.
It complements existing guidelines that medical professionals must not engage in sexual behavior with patients or use their position to engage in "sexual or inappropriate" relationships.
The 2013 guidance also required all physicians to raise patient safety concerns, but the 2024 document places an emphasis on physicians in leadership and managerial positions to create a culture in which staff feel safe to raise concerns.
In the wake of the Lucy Letby trial, there were calls for an overhaul of the NHS' whistleblower system after it emerged senior doctors had raised concerns about the child killer but were ignored by hospital bosses.
dr Naru Narayanan, president of the Hospital Consultants and Specialists Association (HCSA), said whistleblowers "are treated like the problem by bad employers" and could "become the victims of threats and bullying to keep quiet".
Elsewhere, the new publication says that doctors who witness bullying or discrimination should "take action," such as calling out the behavior, reporting it in accordance with workplace guidelines, and offering support to the victim.
Professor Dame Carrie MacEwen, chair of the GMC, said: "Sexual harassment, bullying and discrimination are totally unacceptable.
"If such behaviors are not controlled in the workplace, they negatively impact well-being, performance and patient safety.
"Physicians are increasingly and courageously speaking out, and as a regulator it is important that we make it clear that such behavior has no place in our healthcare services."
Dame Carrie added that those who experience harassment or bullying "need to feel supported by employers, managers and colleagues to speak up".
The release of the new guide was welcomed by the Chief Medical Officer for England, Professor Chris Whitty, who said he "emphasizes the importance of supportive workplaces for patient care and clinical staff".
The measures will come into effect in January after a five-month familiarization phase for the employees.
Tim Mitchell, President of the Royal College of Surgeons of England, added: "These despicable behaviors have no place in British medicine and they bring shame to the profession."
"We must create a work environment where everyone feels welcome, safe and protected. GMC's new standards send a strong signal to the profession that these behaviors will not be tolerated."
However, the Medical Defense Union (MDU) said doctors were "concerned about digesting and implementing new standards."
A survey of 610 medical professionals conducted by the organization found that the majority (96 percent) had used existing guidelines at some point in their careers and 62 percent found them useful.
When asked about the new standards, only 15 percent said they were confident they could be implemented in their work environment, while 68 percent said they were "unsure".
About 49 percent said they were confident they would have time to fully process the document before implementing it, and 69 percent plan to read it in their free time outside of work.
dr Caroline Fryar, MDU director of medical services, said good medical practice is "at the heart" of the profession.
"The standards have undergone a major overhaul for the first time in a decade," she added.
"We urge employers to ensure they give medical professionals time to process the situation and the GMC to do everything in their power to ensure physicians can easily understand the key changes."
"Doctors shouldn't be given homework when they're already working incredibly hard around the clock to ensure safe and effective patient care."
Prof Phil Banfield, Chair of the British Medical Association (BMA) Council, said it was "vital" that the guidelines set "robust and achievable standards, rather than ambitious standards that doctors may not achieve through no fault of their own".
He added: "While many of the updates make sense at an individual level when placed in the context of a hugely challenging health service – dealing with chronic under-resources and the biggest backlog in NHS history – doctors are rightly concerned that this is the Just expand the opportunities for individuals to be scapegoated when services (and the systems behind them) don't meet patient needs.
"Physicians come to work to do the best possible job of caring for our patients, and the GMC should not underestimate the impact that systemic pressures and failure have on physicians' ability to provide safe care."