New food tour explores thriving culinary scene in Seattle's South Lake Union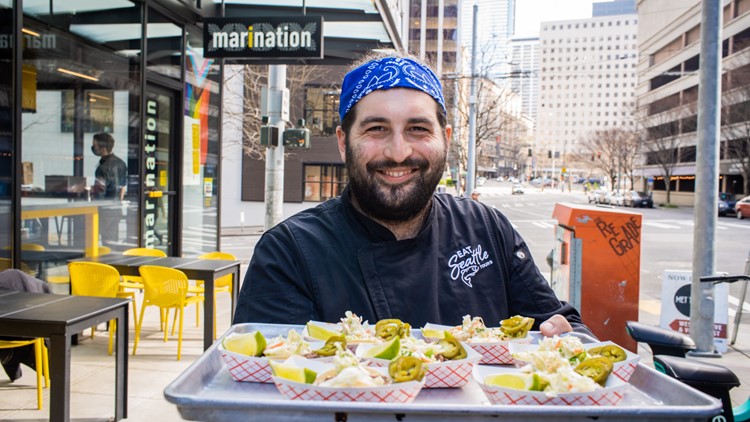 The 2-hour chef-led experience features tasty tastings and rich stories from six locations in SLU. #k5evening
SEATTLE – Seattle's South Lake Union neighborhood is known for its thriving tech scene. But in the shadow of the legendary Amazon Spheres, the food scene is just as impressive.
Here, Andrew Rubenstein still makes bagels the old-fashioned way.
"We'll be making them by hand for as long as we can," Rubenstein shared. "It's a process that's like a dance."
Rubenstein Bagels is a stop on South Lake Union's brand new Street Food Tour.
The two-hour experience takes you to six different locations; and along with tasting samples, hear the stories behind them.
"You are with a cooking guide. Everyone on the team has a culinary background," shared Liz Philpot, founder of Eat Seattle.
Philpot created this tour after successfully launching a similar program at Pike Place Market.
She said this tour has a more ethnic flavor. Stops include Marination, a Hawaiian-Korean fusion restaurant, and Mamnoon Street, which serves Middle Eastern cuisine.
Whether you're new to town or a longtime local, the tour will show you a different side of the neighborhood with a reputation for being a techie; One that offers care and comfort through a variety of culinary creations.
The evening of KING 5 celebrates the Northwest. Contact us: Facebook, TwitterInstagram, email.
https://www.king5.com/article/entertainment/television/programs/evening/new-food-tour-explores-thriving-culinary-scene-in-seattles-south-lake-union/281-2fa996d7-a609-440b-9c7b-321dbf397d6a New food tour explores thriving culinary scene in Seattle's South Lake Union