New funding addresses Black maternal, infant mortality in Pierce County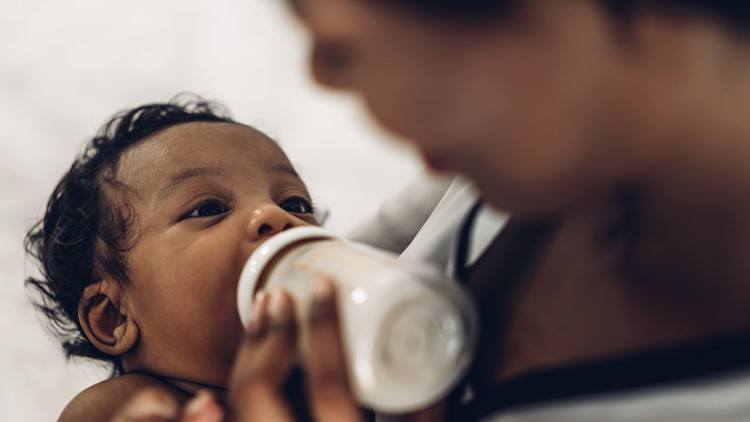 The Tacoma-Pierce County Health Department's Black Infant Health Program is undergoing a major overhaul, thanks to a multi-million dollar grant.
TACOMA, Wash. – The Tacoma-Pierce County Health Department There's good news for Black mothers, the department recently received a $1 million grant to redesign the Black Infant Health program.
Cathryn Walker came across the show when she had children and said it was an invaluable resource during stressful times, especially during the pandemic.
"Your emotions are everywhere and the world is closed," she said. "I don't know what the process will be like for my baby, even in the first three years of his life."
Emily Chandler, the show's supervisor, said the goal was to address an alarming trend. She said the rate of black infants and their mothers dying was more than twice that of white infants in Pierce County.
Data from Multicare also shows that from 2014-2018, Pierce County had a higher infant mortality rate than the state, and that Black infants died at a rate nearly three times higher than that of White infants. .
"These disparities persist even when controlling for socioeconomic factors," Chandler reports. "College-educated black women have higher rates of infant and maternal mortality than white women who drop out of high school."
Walker said numbers like these can be daunting for a new Black mother.
"It's not the best look people give you at first, so you never know what's going to happen," she confessed.
But it's also why Walker says the Black Infant Health program is so important.
The program connects Black mothers with vital resources and provides support during pregnancy and childbirth.
Now Chandler says the multi-million dollar grant could propel those efforts beyond the confines of Pierce County.
"We are looking to develop a model of parent support that is scalable, community informed and evidence-based, that can be replicated statewide," she said. "This money will help us ensure that we have the ability to evaluate the program and measure how well it can be scaled up to different counties in the state and just reaching more families."
As the program grows, Walker hopes more Black mothers will take advantage.
"I am very grateful," she said. "I don't even know where I would be without this show!"