New Orleans Pelicans, Larry Nance Jr. reach 2-year, $21.6M extension, agent says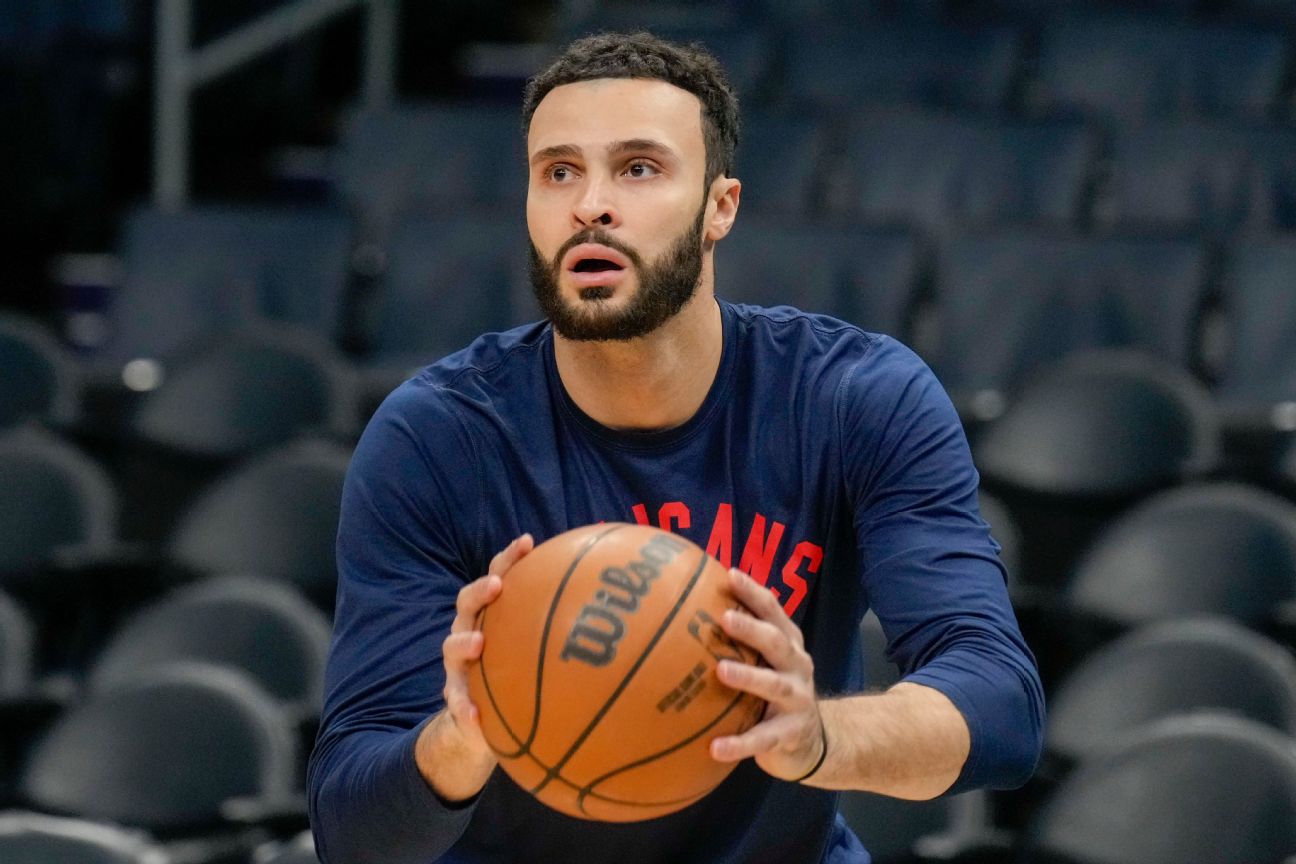 New Orleans Pelicans forward Larry Nance Jr. has agreed to a two-year contract extension worth $21.6 million, his Priority Sports agent Mark Bartelstein told ESPN on Saturday.
The extension, which ties Nance to the franchise for the 2024-2025 season, allows him to join key Pelicans players – including Zion Williamson, Brandon Ingram and CJ McCollum – on long-term contracts.
Nance entered the final year of a four-year, $48 million deal.
Nance, 29, joined the Pelicans in a February trade with the Portland Trail Blazers as part of a package with McCollum and didn't make his debut until March 24 due to a right knee injury. Nance influenced the Pelicans' run into the Western Conference playoffs, delivering 14 points and 16 rebounds in a play-in win over the LA Clippers and hitting in the doubles in a seven-game Western Conference playoff series.
"I'm finally healthy," Nance said recently. "I played the end of the season and I was still recovering from the surgery. The meniscus surgery I had I didn't realize how long it had bothered me. I'd lost a step, lost my balance a bit and everything, which came back in the summer. I'm feeling good. I'm feeling better than I've been in the past few years."
Nance found success off the bench as a small ball center in the playoffs for New Orleans and will continue in that role this season. With him at the center, the Pelicans can switch with all five defenders at times. He could also play his natural power forward position or even be in big lineups at times with two of Williamson, Jaxson Hayes, Jonas Valanciunas or Willy Hernangomez.
Pelicans senior vice president of basketball operations David Griffin and general manager Trajan Langdon have transformed and solidified a roster that is expected to be a formidable Western Conference contender.
McCollum a week ago agreed to a new two-year, $64 million extension that ties him to the franchise through 2025-26 alongside rookie Dyson Daniels. Williamson and Ingram have Max contracts through 2027-28 and 2024-25, respectively.
Trey Murphy III, Devonte' Graham and Jose Alvarado are also signed for the 2024-25 season, while Valanciunas and Herb Jones are signed for the 2023-24 season.
With a Lakers pick swap in 2023, a Lakers first-rounder in either 2024 or 2025, possible first-round swaps with the Bucks in 2024 or 2026, and first-round picks from Milwaukee in 2025 and 2027, the Pelicans are well-placed with some of the salaries on the list to go to make a splash in the trading market when an opportunity presents itself.
Nance had stints with the Lakers and Cleveland Cavaliers and the Blazers. He has averaged 8.1 points and 6.5 rebounds in his seven NBA seasons since being drafted 27th overall from Wyoming in 2015.
ESPN's Andrew Lopez contributed to this report.
https://www.espn.com/nba/story/_/id/34702369/new-orleans-pelicans-larry-nance-jr-reach-2-year-216m-extension-agent-says New Orleans Pelicans, Larry Nance Jr. reach 2-year, $21.6M extension, agent says