Nicola Sturgeon told off for 'soap box' attack on Brexit at Covid inquiry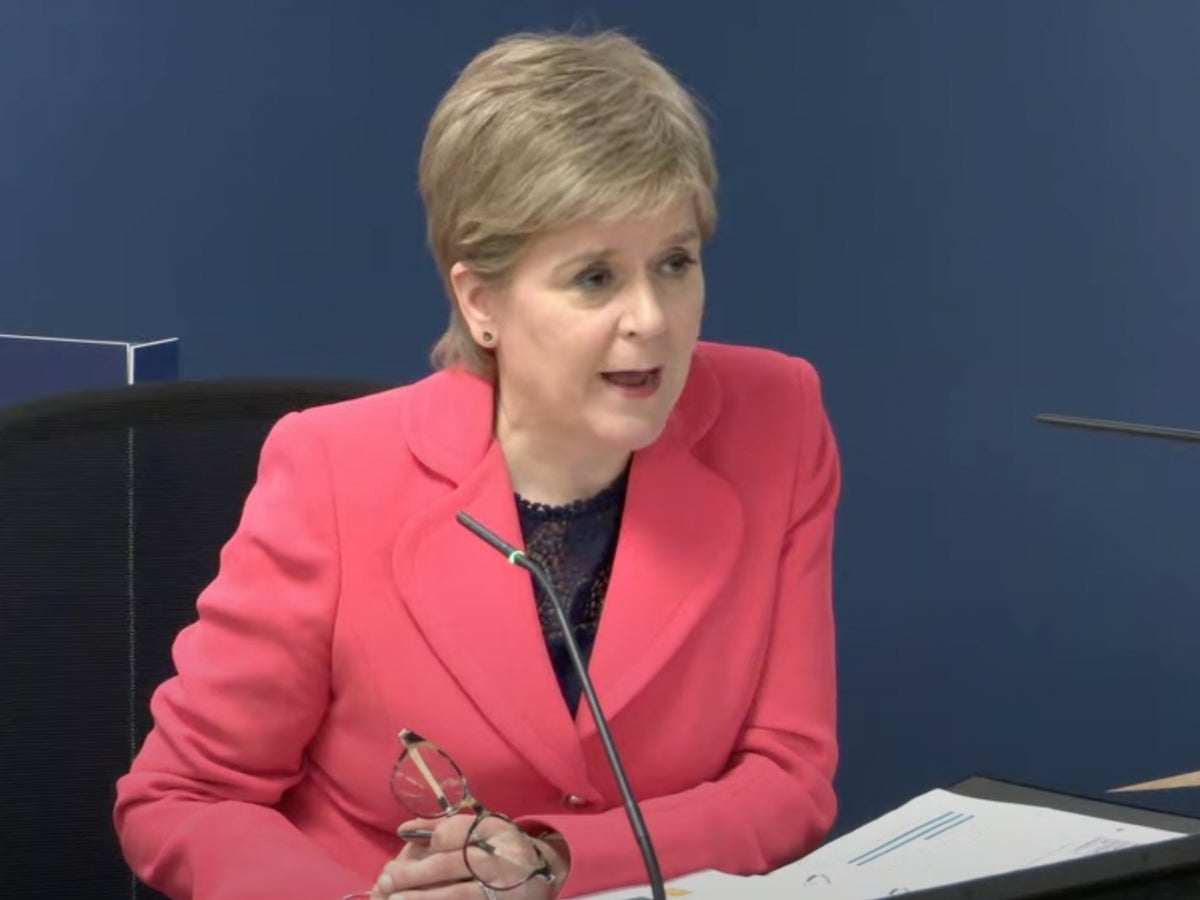 Nicola Sturgeon has been rebuked at the Covid inquiry for engaging in her 'soap box' and criticizing the impact of Brexit.
Scotland's former Prime Minister condemned the looming Tories' no-deal Brexit in 2019, arguing that it was hampering the UK's ability to prepare for health emergencies.
Speaking at the public inquiry Thursday morning, the former SNP chief said: "Every aspect of Brexit was false economics."
Coroner's attorney Hugo Keith KC rebuked Ms Sturgeon for her drifting into politics, telling her, "This is a witness box, not a soapbox."
Ms Sturgeon said it was necessary to divert "resources" from contingency planning for potential pandemics because Boris Johnson had threatened to oust the UK from the EU without a withdrawal deal.
She said Scottish Government ministers were "not at all happy" but had "no choice" but to change their focus to prepare for the "dark" warnings in the UK government's Operation Yellowhammer report – including a significant one supply chain disruption.
"It was a deep regret and a matter of frustration for us at the time," she said. "We had no choice but to carry out this planning. I deeply regret the consequences this has had on our contingency planning in other areas."
Asked if this was "wrong austerity" the senior SNP official said: "I think every aspect of Brexit was wrong austerity" – before being reprimanded by the investigating lawyer.
Ms Sturgeon, who has been under intense pressure over a police probe into SNP finances in recent weeks, also told the Covid Inquiry that the Scottish Government, which she led during the Covid crisis, considered the worst-case scenario of the pandemic not accepted.
The former First Minister: "It was our determination from the start to quash it as much as possible," adding that her government "simply accepts that some level of damage will be done."
It followed a stunning attack on Whitehall's thinking by former Health Secretary Matt Hancock in the Covid inquiry earlier this week – with claims officials were more concerned with counting "body bags" than preventing the spread of the virus.
Mr Hancock admitted he had agreed to the reallocation of resources from his own department to support contingency planning for the looming no-deal Brexit – and said he was "not enthusiastic about it".
But he said no-deal Brexit planning helped the Government plan the transport of medicines when Covid hit and said the UK was "only hours" away from being out of medicines at the height of the crisis to have more.
Meanwhile, Ms Sturgeon admitted Scotland had no concrete plan for a non-flu pandemic before the Covid outbreak. The former First Minister said there was some "consideration" about infectious diseases with serious consequences that are not flu.
She told the Covid Inquiry the government she has led during the pandemic has "done our best… but hasn't gotten everything right".
The former SNP chief added: "The pandemic may be over, but for many people the suffering continues and not a day goes by that I don't think about it."
Former Scottish Health Secretary Jeane Freeman told the inquiry that while Scotland could have managed the pandemic better, ultimately there was "no plan" that could have helped the country deal with Covid.
Earlier, Sir Jeremy Farrar, a former member of the Scientific Advisory Group for Emergencies (Sage), said that a so-called "red team" constructively challenging scientific thinking "from outside" put a different perspective on a future response to the pandemic could lend.
Sir Jeremy said that Independent Sage tried to work like a red team, "but unfortunately, for reasons that others can debate, it sometimes became more confrontational than perhaps constructive."