Nine off 82: How Australia's anti-Bazball reaches its peak to frustrate England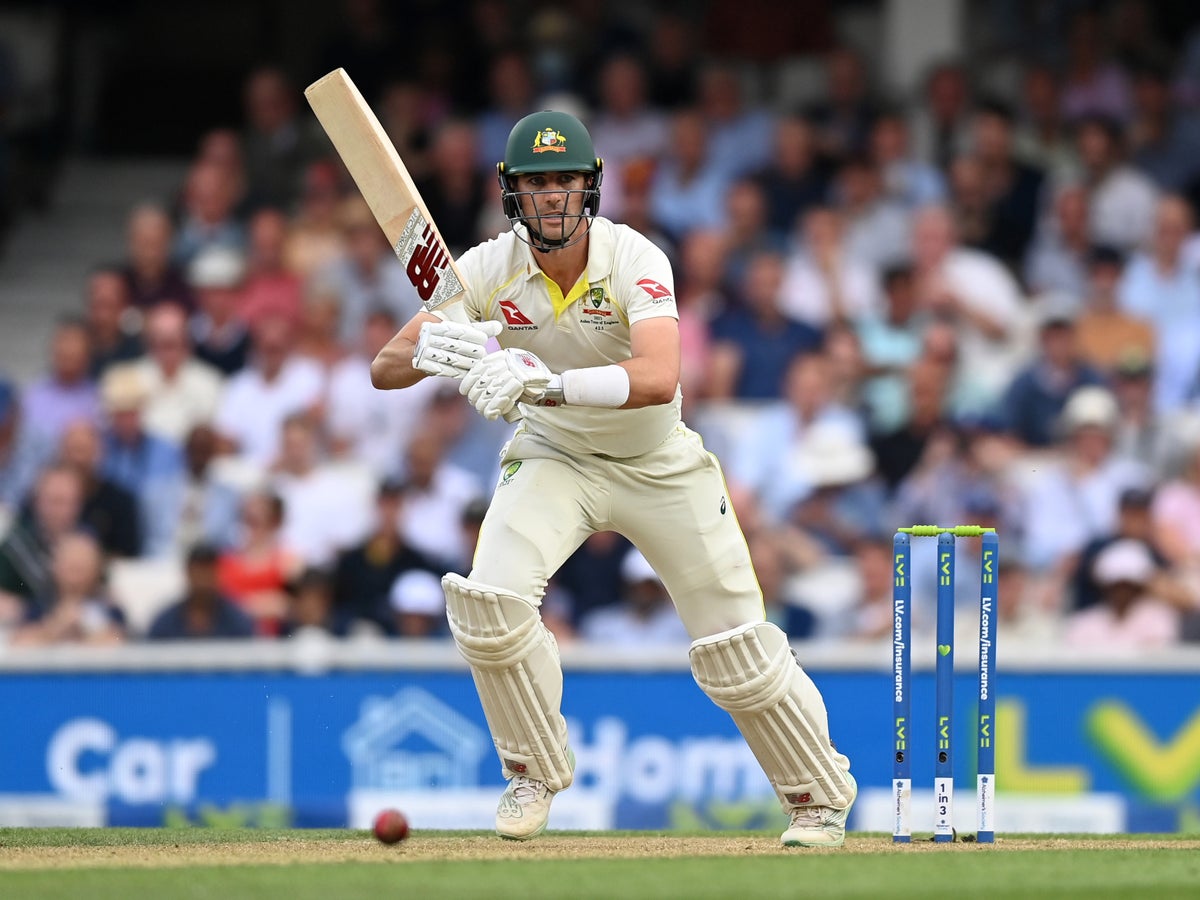 Last summer, Bazball's England branded themselves 'rock stars' and 'entertainers', but on the morning of day two at the Oval, Australia, unlike their opponents, looked more like a classical orchestra.
On the first day, under cloudy skies, England scored 283 points in under 55 overs long before anyone thought of the new ball. But when it was Australia's turn to strike, the difference in styles has never been more apparent.
The goal, of course, is to win, not entertain, and Steve Smith did what he has done many times before and stabilized Australia's innings with 71. But it was a late 49 pairing between Pat Cummins and Todd Murphy that really put England under pressure for the first time in the evening session, before knocking them all out by a 12 margin on Stumps.
The hosts' innings showed every aspect of their aggressive cricket, with risks being taken but also rewards, including Harry Brooks' impressive 85 from just 91 balls, including two sixes.
In the morning session of the second day, Australia suppressed England. The running speed increased rapidly and the game slowed down almost to a standstill.
Australia scored just 21 runs in the first hour and eventually went on to add to their hundred after going 61-1 early in the day, just before lunch and after 47.4 overs, the longest it has taken them since to reach the milestone December 1990 in the MCG.
Michael Vaughan in the BBC Test Match Special compared Australia's performance to Greece's victory at Euro 2004 with their effective but sometimes difficult-to-watch football.
Marnus Labuschagne hit 82 balls before breaking out on just nine runs at 12.24, with the lowest batting average of his career (in innings in which he faced more than 25 balls). It was a stunning catch from Joe Root, who dived behind his body on the first slip to grab the one-handed hold, and that sparked a change in dynamic and lifted the sold-out Oval crowd.
After lunch it was a whole different story. England's tight attacking lines and morning's good balls paid off, including a crucial comeback from Stuart Broad after the break.
He took the wicket of Usman Khawaja lbw for 47 (of 157) and Travis Head for just four on the same play. Head was just four times behind, leaving Australia 127 four times.
James Anderson took the wicket from Mitchell Marsh, who was pushing backwards on the Stumps, and Alex Carey was 10 out, falling into England's trap and hitting a slightly slower, flying ball from Joe Root straight to Ben Stokes in cover.
Australia began withdrawing it as the shadows lengthened in the evening session. Smith, along with captain Pat Cummins, began getting close to England's first innings total and there was only one chance.
It could become a defining moment in the game and the series. Steve Smith would have been eliminated at 44 after a brilliant performance by substitute George Ealham. It brought back memories of Gary Pratt's run from Ricky Ponting in 2005, but replays showed Jonny Bairstow's left glove had just lifted the stirrup before the ball was in his hands.
It was another mistake by the England wicketkeeper, whose attitude has been under scrutiny since he was awarded the gloves again ahead of the summer. His horrendous broken leg last September undoubtedly hampered his performance, but the return to the position has not been smooth sailing for the Yorkshireman.
After Smith was out and being tied up by Bairstow after a top edge for the 71st, Murphy put it in the goal area. He unexpectedly beat Mark Wood for back-to-back sixes, and in a potentially crucial partnership with Cummins, they ensured the Tourists wouldn't go into the second inning with a deficit.