No charges in I-5 crash that killed tow operator Joe Masterson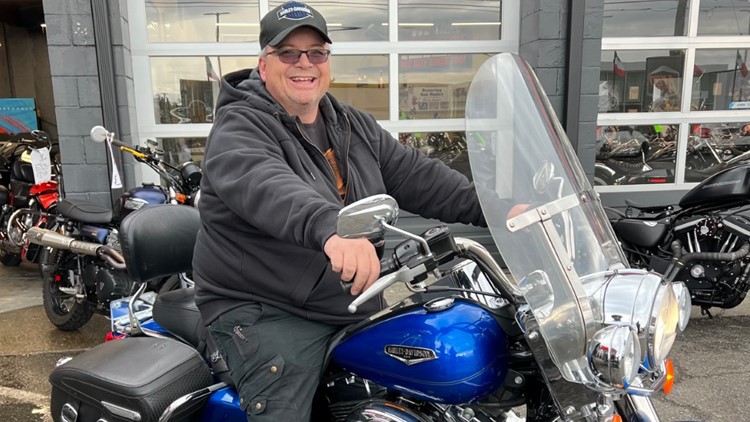 The driver who struck a tow truck driver on the side of I-5 was not harmed and was not charged, state patrol said.
MILTON, Wash. — A state investigation into an accident that killed a tow truck driver in February has found the driver at fault was not impaired as originally thought.
Joe Masterson, 49, died after being hit by a semi truck on Interstate 5 in Milton on February 15. Masterson was in the process of towing a panel truck on the freeway shoulder when a semi truck came up and hit him. according to the Washington State Patrol.
No charges have been made in the months since the crash. b
A submission had been made, said WSP soldier Robert Reyer on Friday. There was nothing in the logbook either that indicated negligence or reckless driving.
>> Download KING 5+, our new Roku and Amazon Fire apps, for 24/7 live coverage
At the time of the accident, the 65-year-old driver of the FedEx semi truck who struck Masterson was arrested on suspicion of driving under the influence. However, the driver was released pending investigation.
Masterson worked for Fife Service & Towing for six years. According to the towing company, he was also the father of four children.
After Masterson's death, other tow truck operators held a vigil to honor him. The group also pushed for stricter "relocation" laws that require drivers to move away from an emergency or work zone on the freeway, or to slow down if they can't get over it.
Traffic deaths on Washington state roads last year hit a 20-year high, with 663 fatalities reported, according to the Washington Traffic Safety Commission. Preliminary data for 2022 suggests the trend will continue to increase, with more deaths in the first quarter of this year compared to the same time last year.
https://www.king5.com/article/news/local/no-charges-fatal-i-5-crash-tow-truck-operator-joe-masterson-milton/281-5611a8f5-8a3f-4228-927c-936462535d73 No charges in I-5 crash that killed tow operator Joe Masterson