No injuries after Aberdeen train derailment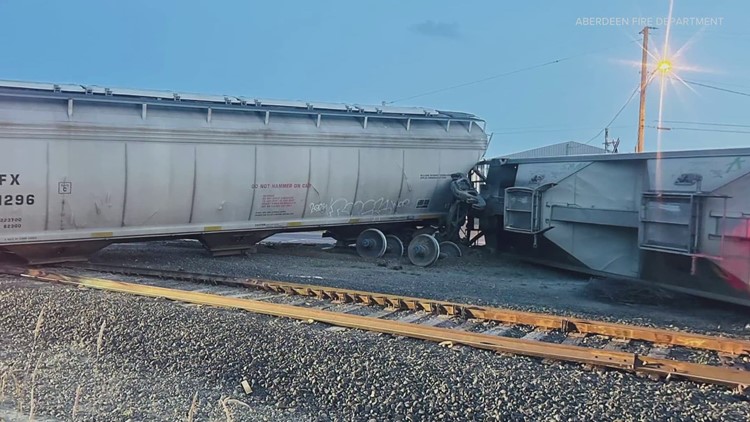 Aberdeen, Wash. — No one was injured after a train derailed in Aberdeen The Aberdeen Fire Department (AFD) said Tuesday it is expected to keep parts of West 1st Street closed for several days.
The AFD said five carriages and one locomotive derailed as a result of the incident, but no further injuries or damage were reported.
The Aberdeen Police Department (APD) said there currently doesn't appear to be a crime about the derailment, but so far there has been no further information on what led to the crash.
The public is asked to avoid the area where cars have derailed and to plan alternative routes if you must drive through the intersection of West 1st Street and Port Industry Road.
This is an evolving story. Check back for updates.