Nottingham van attack victim does not recognise his own family, brother says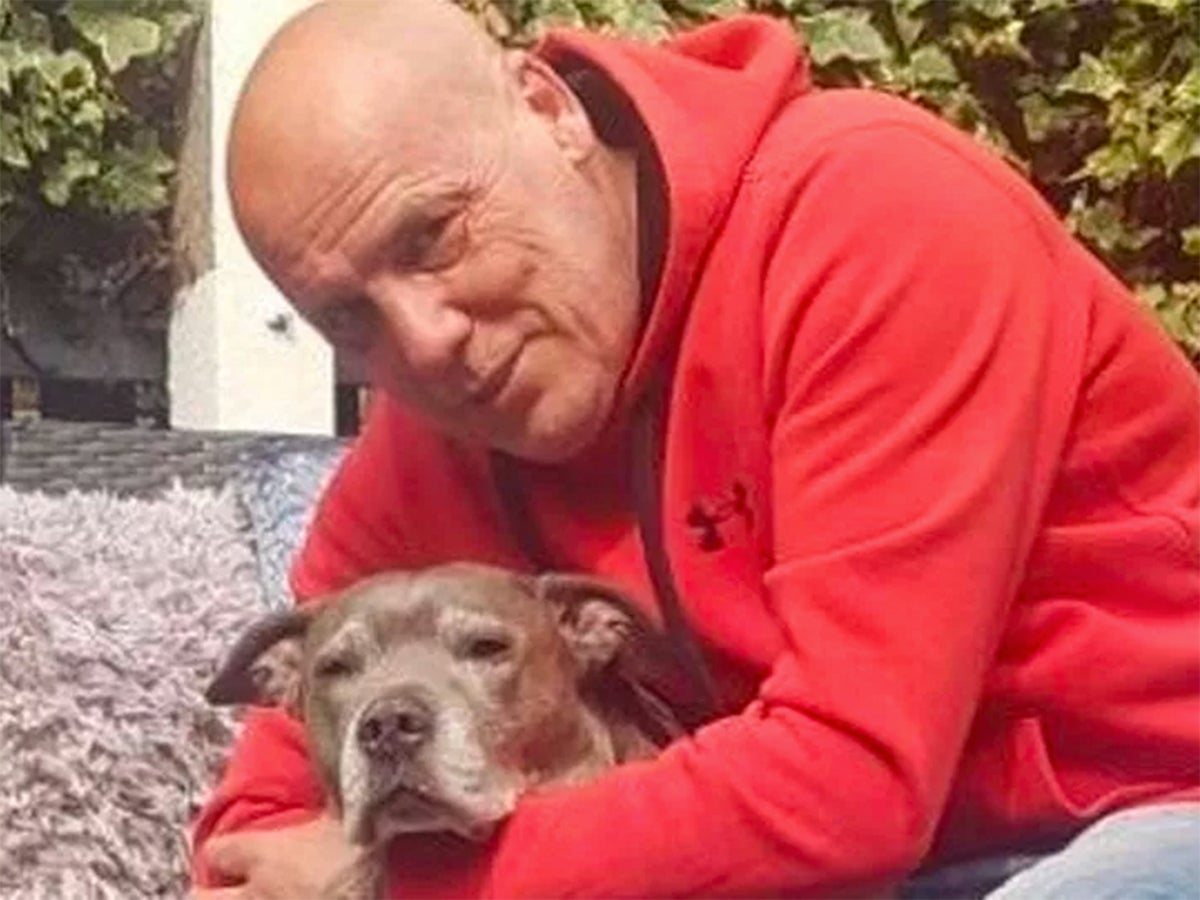 A Nottingham victim who was fighting for his life after being hit by a van has yet to recognize his own family, his brother has revealed.
Wayne Birkett, 60, suffered serious head injuries and fractured several bones when he was hit by a van in the city center.
The Leeds United fan was on his way to work when he was mowed down around 5.30am on June 13.
He's awake now and speaking, but has a hard time remembering loved ones while his son Jordan keeps watch at his bedside.
Speak with Nottinghamshire LiveHis brother Shaun Birkett said: "Since the first night I went down he's looking 99 percent better. But the only problem is they're worried about his head."
"He's broken his pelvis, collarbone and some ribs, but they won't be able to x-ray him until tomorrow. He's awake and conscious, but sometimes we don't know what he's talking about."
"He doesn't know us, he doesn't know his father and his little brother, but I'm sure he'll be better, that's what they say. We just have to keep talking to him and reminding him of things.
"But I'm fine, I've had to cry since I first saw him, so far I've seen the improvements so I feel more positive about myself. I just pray it won't be that long." [term] Effects."
Mr Birkett was one of three pedestrians hit by the van during the attacks on Milton Street, killing three others.
Three-time murder suspect Valdo Calocane – a former University of Nottingham student – appeared in court on Saturday over the stabbing and van attacks.
The 31-year-old is accused of murdering first-graders Grace O'Malley-Kumar and Barnaby Webber and janitor Ian Coates in the early hours of Tuesday morning.
Calocane is also said to have attempted to murder three pedestrians, Mr Birkett, Marcin Gawronski and Sharon Miller, after Mr Coates' van was used to hit people on Milton Street and Upper Parliament Street.
Ms Miller and Mr Garwonski also suffered injuries but have since been discharged from hospital.
Mr Birkett's brother added: "I've never been through that, I don't know how he's going to survive when he comes out and if he'll be okay." I think we'll just have to keep our fingers crossed. We had good support."
A relative has now started a GoFundMe page to raise money for his recovery.
In a statement under the GoFundMe In her post, Jennifer Crowden wrote: "We as a family are asking for your support and help for Wayne Birkett who was hit by the van in the Nottingham disaster as you realize that Wayne will need a lot of help in his recovery. and he could too." Given the cost of living and the current situation, if he is unable to work for months or even able to go back to work, any help and support would be greatly appreciated."
Calocane, who called himself Adam Mendes, appeared in the dock at Nottingham Magistrates' Court on Saturday in a gray T-shirt and gray sweatpants and was flanked by three security officers.
The defendant, who remained calm throughout the hearing, merely confirmed his name as "Adam Mendes", his date of birth and confirmed that he had no fixed address and had no need to contest the charges.