November jobs report shows US hiring stayed strong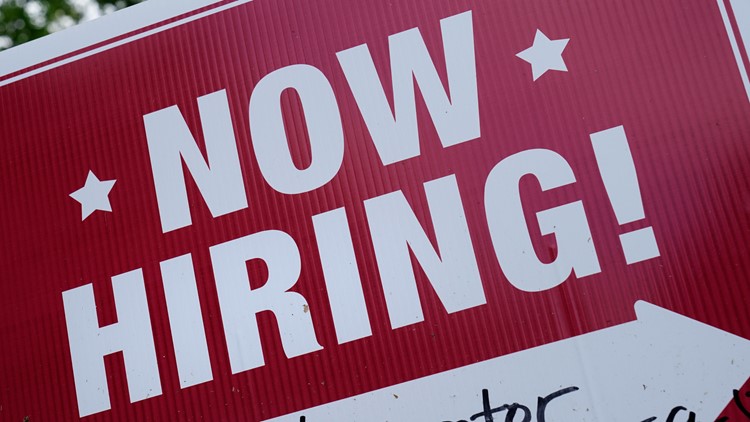 The US labor market has continued to defy skeptics all year long, adding hundreds of thousands of jobs, month after month.
WASHINGTON — Companies across the nation continued to hire rapidly in November despite high inflation and a slowing economy — a sign of resilience to aggressive interest rate hikes by the Federal Reserve Federal Reserve.
The economy added 263,000 jobs, while the unemployment rate remained at 3.7%, near a 53-year low, the Labor Department said on Friday. Job growth in November was only slightly down from October's increase of 284,000.
Hiring last month amounted to a significant increase. All year, as inflation accelerated and the Fed imposed ever-higher lending rates, the US labor market defied skeptics, adding hundreds of thousands of jobs, month after month.
The strength of the hiring surge in November will raise concerns that the Fed may now have to keep interest rates high for even longer than many have assumed. Wall Street reacted immediately, with Dow Jones Industrial Average futures falling nearly 400 points.
As employers continue to hire, wages also increase. Average hourly wages rose 5.1% in November from a year ago, a sharp increase that could complicate the Fed's efforts to contain inflation. This week, Fed Chairman Jerome Powell emphasized in a speech that jobs and wages are growing too quickly for the central bank to quickly slow inflation. The Fed raised its benchmark interest rate, from near 0% in March, to nearly 4%, to try to push inflation back to its 2% annual target.
Meanwhile, steady hiring and rising wages have helped American households boost the economy. In October, consumer spending increased at a good rate even after adjusting for inflation. Americans increasingly buy cars, eat at restaurants and other services.
After contracting in the first six months of the year, the US economy expanded at a fast 2.9% annual rate last quarter. In addition to strength from consumer spending, a spike in exports helped fuel growth.
While steady hiring and rising wages have boosted their spending, Americans are also increasingly turning to credit cards to keep up with higher prices. Many are also mining their savings, a trend that cannot continue indefinitely.
Some signs of weakness have raised fears of a possible recession next year, in part because many fear that a sudden rate hike by the Fed will send the economy off track. Especially in the technology, media and retail industries, an increasing number of companies are making announcements of high-level layoffs.
In addition to job cuts from tech giants like Amazon, Meta and Twitter, smaller companies – including DoorDash, real estate firm Redfin and retailers Best Buy and Gap – said they would lay off workers.
And in November, the measure of factory activity fell to a level that showed the manufacturing sector was contracting for the first time since May 2020.
https://www.king5.com/article/news/nation-world/november-jobs-report/507-93a88fbb-7dd8-49f0-abee-40d52051f3c9 November jobs report shows US hiring stayed strong