'Now I need to earn my MBE', says Rachel Riley after receiving honour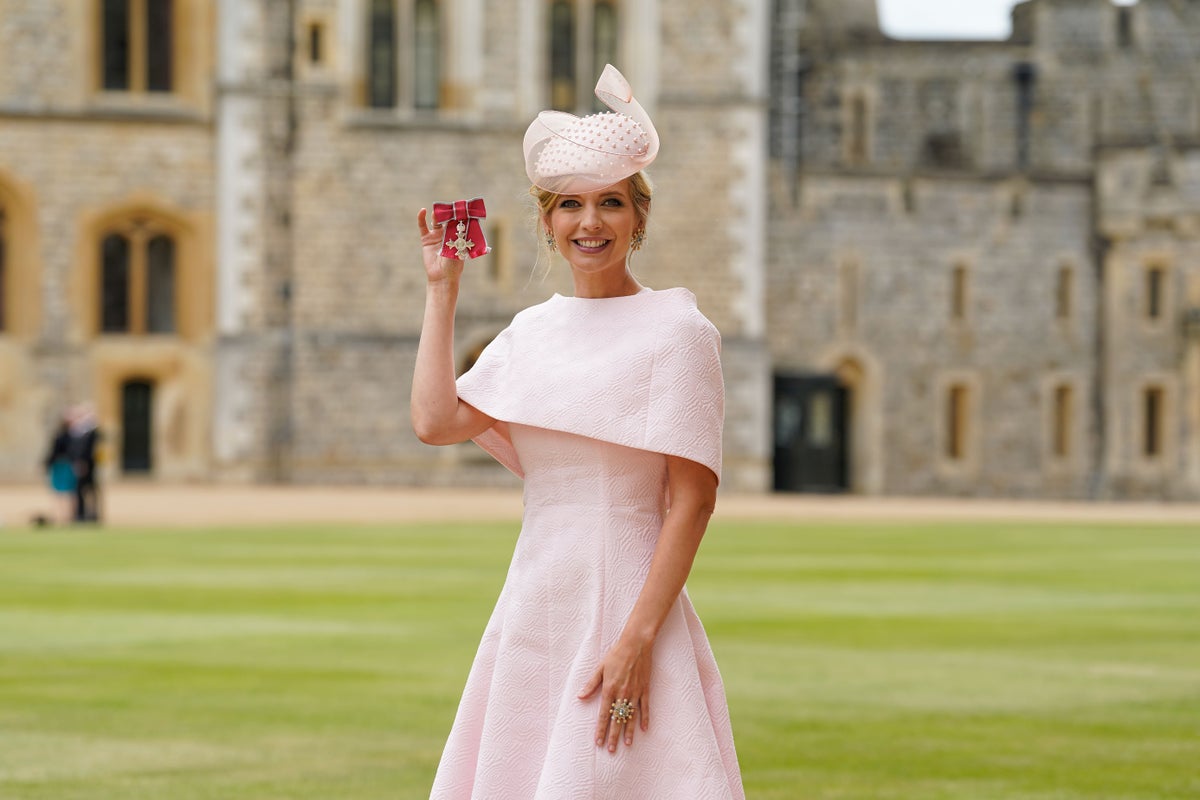 Countdown host Rachel Riley said she needed to "earn" her MBE after being recognized for her contributions to Holocaust education and the fight against anti-Semitism.
Ms Riley received her tribute from the King at Windsor Castle on Tuesday, joined by her parents and husband Pasha Kovalev, after being inducted into the New Year's Roll of Honour.
She said more could be done with tougher laws to prevent the spread of anti-Semitic hatred online, after vocally criticizing Labor's handling of alleged anti-Semitism within the party.
After receiving her honor, Ms Riley told the PA news agency: "It's really special – now I have to earn it."
"The Center for Holocaust Survivors held a reception a few months ago where many survivors were rewarded. Compared to what they went through, my experiences are nothing."
Ms Riley said there is a trend of increasing anti-Semitism while knowledge of the Holocaust is declining and Jewish communities need to take precautionary measures as a result.
She said: "You go to a Jewish school, organization or charity and a lot of times they aren't marked, there's always tight security and primary school kids are taught to hide in case of a terrorist attack." That's not normal in Britain."
Ms Riley said she will continue her work as an ambassador for the Center for Countering Digital Hate as she believes there is a lot of antisemitism being spread online and that "legislation has not kept up with the speed at which social media has grown".
The TV personality said it was nice to finally meet the king after missing a reception for British Jews he was attending when she was heavily pregnant.
"The King is a great advocate of all faiths and interfaith relations, it is one of his passion projects. He was really interested in what I did to deserve it," she added.
Actor David Harewood was another notable name at the ceremony as he received an OBE for services to theater and charity.
He said: "It's kind of surreal to think about.
"Growing up in Birmingham, playing football and fooling around with your friends and suddenly getting this recognition – it means a lot to me."
The Homeland actor, who was awarded an MBE back in 2012, described the occasion as "very special," adding, "I've never had to take a day off to film so this is a first!"
Mr Harewood became a prominent voice in support of mental health and against racism, working closely with charities such as Unicef ​​in support of children.
He said he wants to continue his work through his production company, Fully Focused, and "continue to make programs that explain, explore, demystify and challenge, and bring multicultural stories to the big and small screen."