Ocean Shores Elementary closed after wave of illnesses reported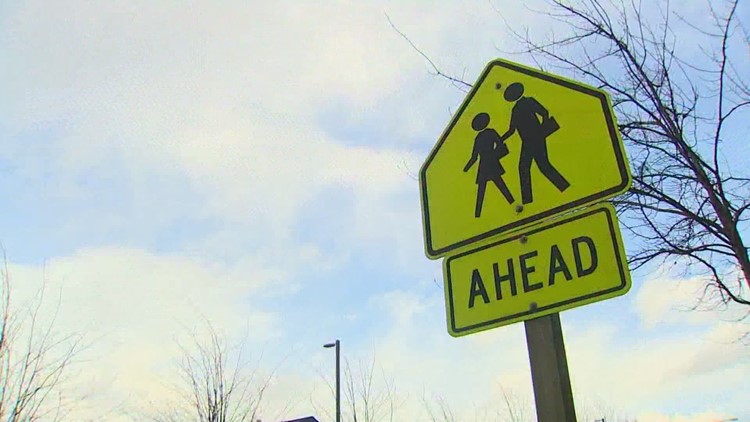 According to the school district, illnesses range from a simple cold to RSV, stomach flu, strep throat, COVID-19 and the flu.
OCEAN SHORES, Wash — Ocean Shores Elementary School closed Tuesday for a thorough cleaning amid a large number of illnesses, according to the North Beach School District.
"Winter illnesses are something our schools and families deal with every year," a statement from the school district read. "This year is no exception."
According to the statement, illnesses range from a simple cold to RSV, stomach flu, strep throat, COVID-19 and the flu. Many staff and students have tested positive for COVID, with "almost all grades affected."
"Unfortunately, it seems that COVID's turn has the highest activity," the district's statement read.
According to the most recent data from the Washington State Department of Health, there is a COVID-19 case rate of 43 per 100,000 people in Grays Harbor County. Statewide, the Department of Health is reporting 71 cases per 100,000 people.
Before the start of the new school year, the Department of Health issued updated guidance on how schools and childcare centers are handling COVID.
The guide, which applies to grades K-12 as well as child care, covers four key points:
When someone tests positive: Students and staff who test positive for COVID-19 are required to isolate for five days, regardless of immunization status. They can return after the 5-day quarantine period if they are asymptomatic and have not had a fever in the previous 24 hours. Those who test positive after the five-day quarantine period must extend the quarantine for another five days. Those with symptoms are also asked to stay home.

When someone comes back from isolation: After returning from a five-day quarantine, both students and staff should wear a "fit" mask for another five days. DOH also encourages students and staff to double check before returning.

What notices are required?: Schools and child care facilities are required to notify students, staff, and families of cases and outbreaks. For example, these announcements can be made through newsletters, dashboards or group messages. Schools are encouraged to provide details such as the number of cases and locations to which students may have been exposed.

Report to public health officials: They still have to report outbreaks to local health authorities and have a response system in place. An outbreak is described as having three or more cases in a group or at least 10% of students and staff testing positive in a group.
As of the publication of this article, wearing a mask is not mandatory, but the CDC recommends it, especially when community transmission is high. The DOH recommends wearing a mask when a school or facility is experiencing an outbreak of cases in a core group.
Clock: KING 5 top stories on YouTube
https://www.king5.com/article/news/education/ocean-shores-elementary-closed-illnesses/281-b5c82258-22a1-40fa-95d3-5947d4fe508f Ocean Shores Elementary closed after wave of illnesses reported