Oklahoma City Thunder extend Kenrich Williams on four-year, $27.2 million deal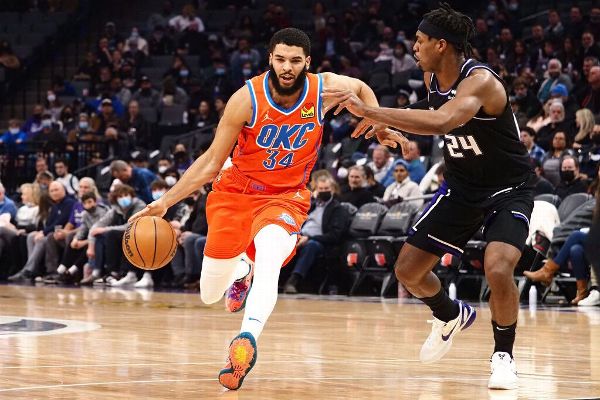 Oklahoma City Thunder forward Kenrich Williams has agreed to a four-year contract extension worth $27.2 million, sources told ESPN on Monday.
The deal brokered by Pensack Sports is notable punctuation for an undrafted player who had no Division I scholarship offers outside of high school.
Williams has often told people he hopes to one day retire with the Thunder, and so far he has distinguished himself as a versatile defender and placeholder in four NBA seasons. The new contract, which begins in the 2023-24 season, gives Williams an opportunity to solidify with Oklahoma City's burgeoning young talent core.
Williams, 27, averaged 7.4 points, 4.5 rebounds and 2.2 assists in 22 minutes per game in 2021-22. He spent his first two NBA seasons with the New Orleans Pelicans before landing with the Thunder for the 2019-20 season.
The Thunder signed another young player who wasn't drafted to an extension this offseason: guard Luguentz Dort on a five-year, $82.5 million deal.
https://www.espn.com/nba/story/_/id/34264025/sources-oklahoma-city-thunder-extend-kenrich-williams-four-year-deal Oklahoma City Thunder extend Kenrich Williams on four-year, $27.2 million deal