On this day in 2009: James Anderson and Monty Panesar defy Australia in Cardiff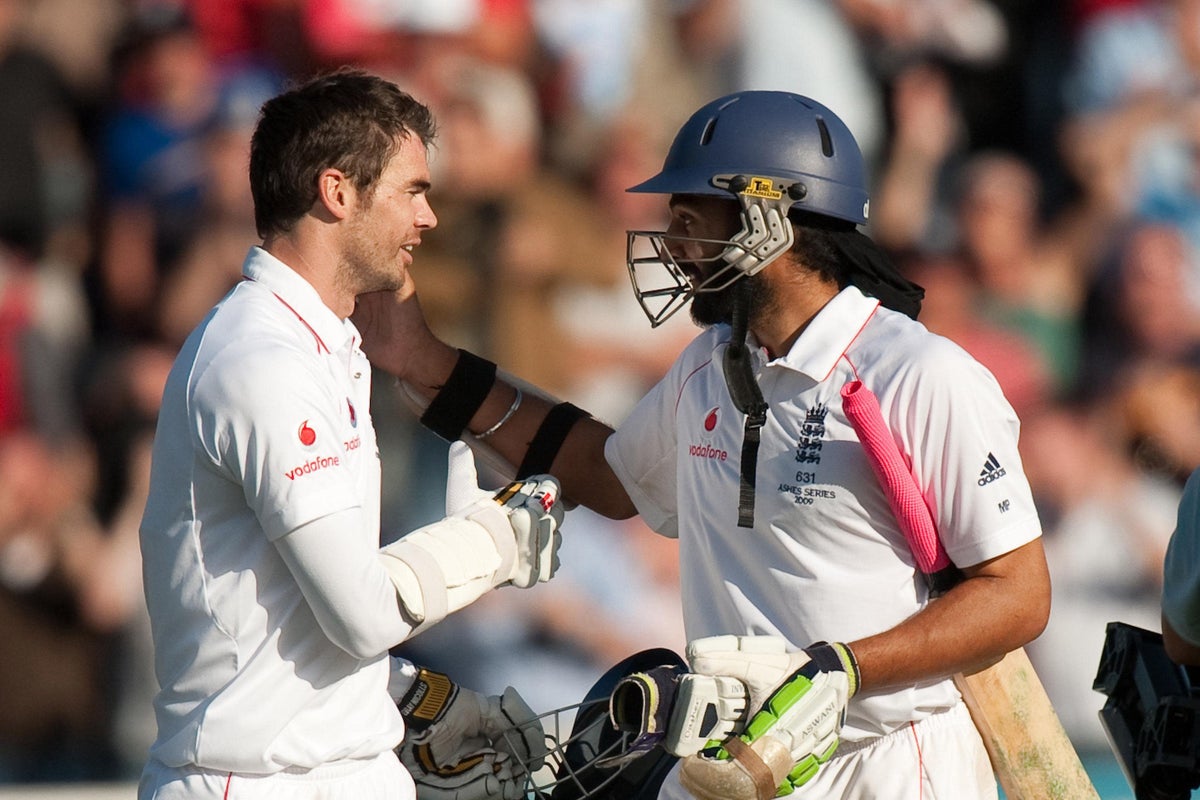 England clinched a dramatic draw in Ashes' first Test against Australia on this day in 2009 after James Anderson and Monty Panesar delivered a stubborn last-wicket stand in Cardiff.
The tail lights survived the final 69 deliveries in a thrilling rearguard action at Sophia Gardens to deny tourists first blood and spark wild celebrations in the stands.
England were back in the lead by day five, 20-2, 219 runs back after Australia improved their first innings total of 435 and a mammoth 674-6 result that saw Simon Katich, Ricky Ponting, Marcus North and Brad Haddin had set the stage for the win and had all reached three figures.
The hosts looked set for an innings loss as Kevin Pietersen, Andrew Strauss and Matt Prior were already eliminated by the time the score reached 70, although Paul Collingwood's resolute 74 stabilized the ship with the help of spinner Graeme Swann making 31.
However, the Durham all-rounder's stubborn resistance ended after a 245-ball and 344-minute stay in goal area as he edged Peter Siddle to Michael Hussey at the gully.
England had been reduced to 233 for nine and the signs were on the wall.
When Panesar went halfway, still six runs behind Anderson, there were at least 11.3 overs left and few gave two men little known for their racquet skills a real chance to resist afford.
However, despite popular acclaim, they resisted as at times unsure whether to make runs when presented, but confidence grew after successive Anderson limits saw the Australians bat again.
Anderson went unbeaten in the end with 21 points while Panesar added seven runs to 252 for nine runs to secure a tie whose significance only became clear as the summer progressed.
After a draw at Edgbaston and an Aussie win at Headingley, England triumphed at Lord's and the Oval, winning the series 2-1 and recapturing the Ashes who had beaten them so tamely Down Under in the winter of 2006. 07