On Uvalde shooting 1-year anniversary, a family feels betrayed
Jacklyn was a giver and a compassionate and emotional person, Cazares said. Every time the family went to San Antonio, they would find a homeless person and tell their mother or father that they had to help the person. She once asked her brother for money so she could open a savings account for her sister Jazmin to go to college, he said.
"She had a heart of gold, just full of love, and everyone who met her or crossed her path just felt it," he said. "We don't want her death to be in vain."
The authorities initially said that a school police officer had confronted the shooter. They gave conflicting reports on how law enforcement's response – consisting of around 400 officers – was going.
Begging, pushing and hoping
The parents have been fighting for a full reckoning, but a promised city investigation hasn't happened and much information is stuck in the district attorney's own investigation.
When some facts came to light, they often contradicted the "official" versions of events. Jesse Rizo, Jacklyn's uncle, said he felt the leaked facts were the ghosts of the children killed answering questions from their parents and loved ones.
Rizo, who has joined Cazares in his commitment to accountability and reform, said the year after the massacre had been a series of disappointments.
"All these things come into the pipeline and you're like, damn, that's a disappointment, that's a disappointment, that's a disappointment. And so you start to wonder if you did something wrong," he said. "What am I doing? Why am I not good enough to convince these people that their actions are wrong? For a while, you start to believe that."
But Rizo said that somehow they re-energize to continue their fight because they are trying to save someone else's life and prevent someone else's heartache. "That's the reason for hope," he said. "Hope and faith are all we have left."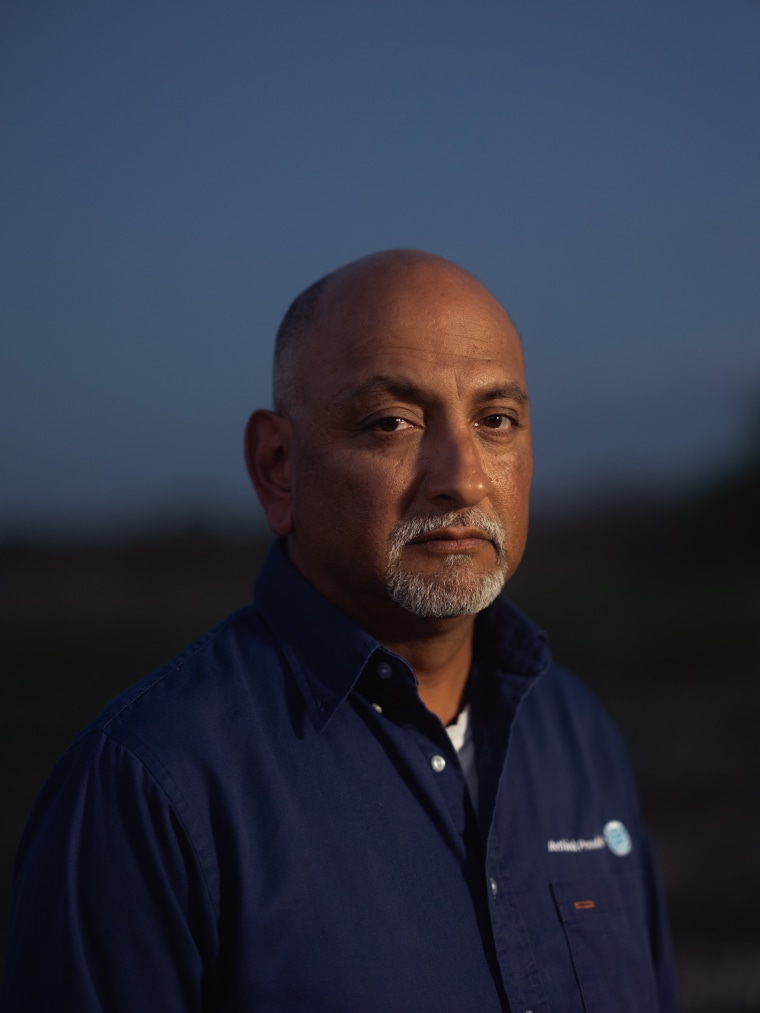 The Uvalde shooting was one of the deadliest in history since 2012 at Sandy Hook Elementary School in Newtown, Connecticut, killing 20 children and six adults. This was preceded by a high school shooting in Santa Fe, Texas, in 2018. Eight students and two teachers were fatally shot. This was followed by a mass shooting at an outlet mall in Allen, Texas earlier this month, in which the gunman killed eight people.
And yet the Uvalde children and teachers' families, as well as some relatives of the Santa Fe victims, had to beg their elected legislators to hold a hearing on a bill that would change the age for purchasing assault weapons from 18 to 24.
They had to pressure these officials to vote the bill outside of committee and they had to watch the time tick by before the bill came to a vote. They saw their elected officials rebuff attempts to revive the bill as a supplement to other legislation.
Texas Senator Roland Gutierrez, whose district includes Uvalde, was the family advocate who introduced and advocated legislation amending gun laws and other changes.
"It's a shame that the Legislature lacks the political courage to stop the killing of our children," he said in a statement last Thursday after a new law that would raise the age for purchasing assault weapons was again rejected .
The riddle remains unsolved
Texas Democratic Rep. Joe Moody was the vice chairman of the Texas House of Representatives committee investigating the response to the Uvalde shooting. His city of El Paso was the scene of a mass shooting in 2019 that killed 23 and injured 22.
He was visiting Robb Elementary for the investigation, he said at the April legislative hearing, where families learned the gunman had written "LOL" in his victim's blood on a plaque.
Artwork made by the children before the attack hung in the hallways.
The art was punctuated by "holes the size of my fist blasted through the walls," Moody said. "The television the children watched that day was riddled with bullet holes and desks served as makeshift shields… This was a mass grave for the tiny bodies of children who died screaming while holding each other."
"It was the end of the world for those parents and families that day," he said. "The way time lingers over them is a reminder of when things made sense."