Orange County declares health emergency amid RSV spread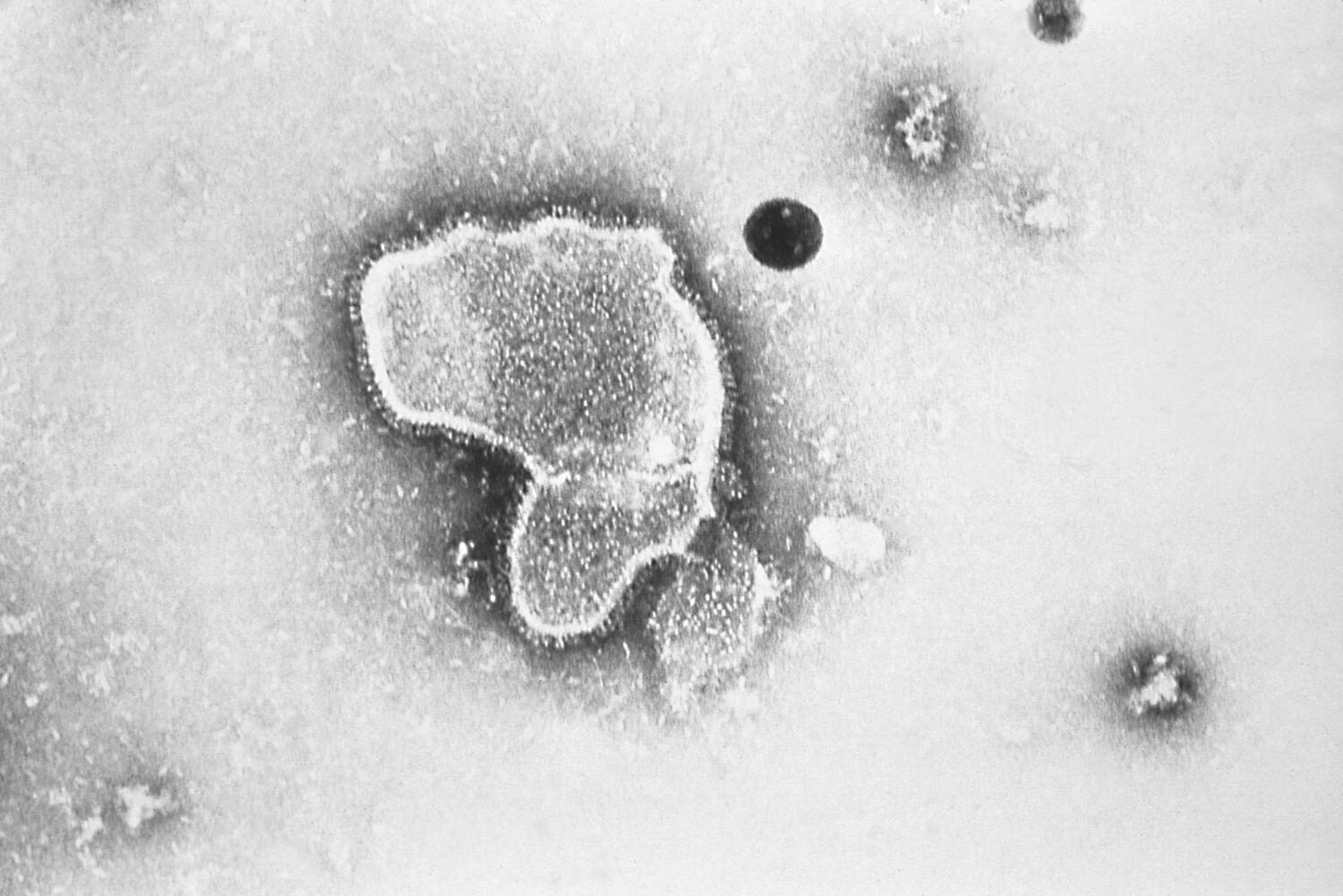 Fast-spreading viral infections have pushed children's hospitalizations and daily emergency room visits to record levels in Orange County, prompting officials to declare a public health emergency.
The county, like the rest of California, is facing a viral triple whammy: continued spread of the coronavirus, seasonal surges in the flu, and increased spread of respiratory syncytial virus, or RSV, a respiratory disease that can be dangerous to young children.
Children's hospitals can quickly become tense when the virus rises because there are relatively few beds available at first. Orange County, for example, has only two hospitals dedicated to pediatric care, and both "are at or above capacity to care for children [patients] with respiratory diseases," said district health officer Dr. Regina Chinsio-Kwong on Tuesday.
Issuing an emergency declaration – which Chinsio-Kwong did late Monday – offers the government the opportunity to require hospitals that don't normally treat children "to take care of them if and when we need it," she said. That flexibility could come in handy in the coming months, when many officials expect both the coronavirus and influenza to become more active.
"I worry about what the future holds," said Chinsio-Kwong. If flu and RSV cases increase at the same time, "we are in trouble. And typically these two viruses affect our younger children. And there are only so many beds that a children's hospital has to take care of the seriously ill."
For all reasons, Children's Health of Orange County, which operates a primary hospital in Orange and a smaller facility in Mission Viejo, is seeing "unprecedented volumes" in both inpatient units and the emergency department of nursing services and head nurses, according to Melanie Patterson, vice president for patients.
At the CHOC Hospital in Orange, more than 400 pediatric patients are treated in the emergency department every day. About 15% of children seen in the emergency room are admitted.
On Tuesday, 285 patients were admitted to the 334-bed CHOC hospital in orange; a year ago it was 188.
"So that's a huge increase for us," Patterson said.
CHOC's 54-bed Mission Viejo Hospital admitted 43 patients on Tuesday, up from 28 on the same day a year ago.
Other California hospitals are also reporting that an RSV surge gets worse early in the season. dr Daisy Dodd, a pediatric infectious disease specialist at Kaiser Permanente in Orange County, said the "influx is significant and much earlier" than usual, although the health care system remains able to meet demand.
So far, Los Angeles County public health officials said they haven't seen a major increase in bed occupancy at children's hospitals.
Nevertheless, individual hospitals report that they are very busy. dr James Stein, chief physician at Children's Hospital Los Angeles, said in a statement that the facility is able to accommodate children from its emergency room. But the ER is so busy and overwhelmed with available capacity that CHLA cannot always accept transfers from other hospitals.
Children are increasingly testing positive for RSV at the LA hospital, with a 38% positivity rate up from 31% the previous week. Both numbers beat the all-winter peak of 24%, according to Marisa Glucoft, the hospital's director of quality and safety.
dr Christina Ghaly, director of the LA County Department of Health Services, said many hospitals don't have a large number of cribs, meaning even small increases can have a big impact.
For example, if a hospital has 12 pediatric intensive care beds and six are already occupied, she said, "You can get to 100% capacity really pretty quickly just taking in six patients. And then you see how quickly you get into a difficult situation, depending on how high their turnover is and how long they are in the hospital."
"Fortunately, we don't have a serious issue right now, but we know how quickly that can change," she told the county board of supervisors Tuesday.
RSV is highly transmissible but is more of a nuisance than a serious threat to otherwise generally healthy adults and older children. Babies are particularly at risk, however, as the virus attacks the very small airways that lead to their lungs, causing them to become inflamed.
Significant mucus production can block the airways. While adults and older children can easily cough it up, babies may need extra help breathing. Newborns and infants in their first year of life are most at risk, especially those under 6 months.
Premature babies, babies with underlying heart disease or chronic lung problems, and children with compromised immune systems are also at higher risk, as are the elderly.
Specific warning signs that a baby needs urgent medical attention include:
breathing faster than normal, with chest drawn in and nostrils flaring
Dehydration, to the point of crying but no tears
not produce a wet diaper in seven or eight hours
refuses to feed
bruising around the mouth due to lack of oxygen
Warning signs for children as young as 3 or 4 may include wheezing and rapid breathing. Critically ill children may need oxygen or other support in a hospital to help them breathe, including being put on a ventilator.
"It's not just the little kids. We've got 5, 6-year-old kids in the hospital right now," Dodd said.
Annually nationwide, an estimated 58,000 children under the age of 5 are hospitalized with RSV, resulting in 100 to 500 deaths. Among the over-65s, an estimated 177,000 are hospitalized each year, with 14,000 deaths.
"Our best shot at protecting ourselves and our children from respiratory illness is to continue doing the same things we've been practicing during the pandemic, including using masks indoors with others and staying home if you're sick," he said Chinsio Kwong.
RSV is hitting many parts of the nation particularly hard, possibly because transmission has been relatively dormant for the past two years and there are many young children with little immunity to the virus. dr Ashish Jha, the White House COVID-19 response coordinator, estimated last week that about 90% of children will be infected with RSV at least once by age 2. But "due to the pandemic, some of the standard patterns have been disrupted, so we're seeing a lot of RSV at once," he said.
The percentage of respiratory samples testing positive for RSV in LA County is also at its highest level in the last five years. About 12% of samples test positive for RSV, up from about 6% to 7% last October and less than 1% in the last three Octobers.
In children under 5 years of age, 7% of emergency room visits are related to RSV or acute bronchiolitis, a swelling of the airways typically caused by RSV. That's more than ever before in the last three years.
"As with the flu, we cannot predict whether this is an early peak or the start of a tough season. But we know RSV activity is unusually high for this time of year and caution is warranted," Ferrer said.
A "triple strike of all three viruses circulating simultaneously could result in a strain on an already overburdened medical system," San Diego County health officials wrote in a statement late last week.
"As we see a sharp increase in cases of the flu and RSV, I urge San Diego residents to do their part to prevent the spread of disease," said Dr. Wilma Wooten, the county's public health officer. "While there is no vaccine for RSV, sufficient vaccines for the flu and COVID-19 are available."
In both cases, Wooten noted that the vaccines "take two weeks to take full effect, so people should get both shots as soon as possible."
https://www.latimes.com/california/story/2022-11-01/orange-county-declares-health-emergency-amid-rsv-spread Orange County declares health emergency amid RSV spread