Oscar nominations snubs and surprises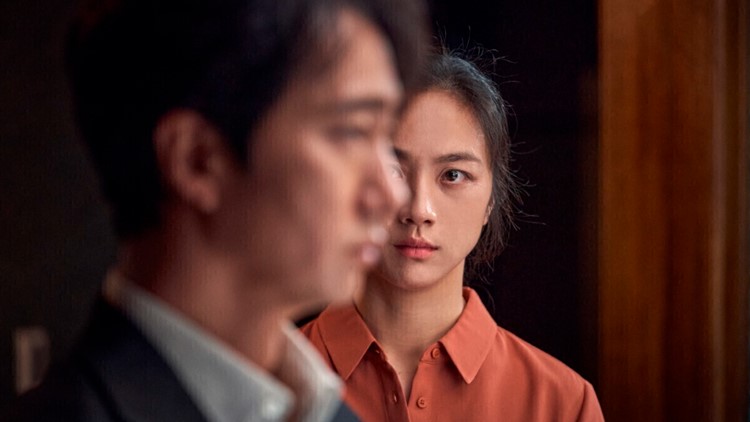 Oscar nominations are full of surprises, from "The Woman King" being eliminated to the first nomination for a Marvel movie actor.
LOS ANGELES — There are always a few big and heartbreaking surprises on the morning of Oscar nominations, though awards strategists try to minimize them. But the nominations for the 95th Academy Awards seem to be filled with more than shockers, good and bad.
Here are some of the big surprises and surprises that got Hollywood talking on Tuesday morning.
ANGELA BASSETT INCREASE FOR MARVEL
There are 30 movies in the Marvel Cinematic Universe and no actor has ever been nominated for their role in one to this day, when Angela Bassett broke the mold by receiving a nomination for female. supporting actor as a grieving queen in "Black Panther: Wakanda Forever." Bassett has been nominated before — in 1994, playing Tina Turner in "What's Love Got to Do With It" — and has now joined a small group of Black women who have received multiple acting nominations: Whoopi Goldberg, Octavia Spencer and Viola Davis.
'WOMEN KING' IS AWESOME
Gina Prince-Bythewood's "The Woman King" was completely dropped from the Oscar nominations, a shocking turnaround for a well-reviewed blockbuster that at one time many anticipated a leading actress nomination. Best Picture for Viola Davis as the ferocious Agojie frontman, a nod best and one for best director. No Black woman has ever been nominated for best director, a statistic that has unfortunately remained unchanged this year.
WOMEN DON'T STRATEGY
We should have seen this happen after the association of directors and producers opted for films directed solely by men, but the Academy has a different makeover. There's hope that the members can acknowledge that some of this year's special films happened to have a woman behind the camera, especially after two consecutive years of women winning (Jane Campion and Chloé). Zhao). Nominees include Prince-Bythewood, Sarah Polley for "Women Talking" and Charlotte Wells for "Aftersun." I'm not sure anyone expected Ruben Östlund ("Triangle of Sadness") to win one of five director slots ahead of James Cameron ("Avatar: The Way of Water"), Baz Luhrmann ("Elvis") or Joseph Kosinski ( "Top Gun: Maverick").
ANDREA RISEBOROUGH CAMPAIGN WORKED
This year is a good reminder that actors often appreciate performance outside or even in spite of the drama surrounding it. Award campaigners and strategists work all year to narrow the playing field of nominees, but this year there's a last-minute change: A social media campaign driven by people grassroots fame seems to go to Andrea Riseborough for her performance in the little-watched independent film. "Dear Leslie." She was nominated after Charlize Theron, Jennifer Aniston, Edward Norton, Gwyneth Paltrow and many others praised her for her performance as a single mother in West Texas looking for redemption.
MOST Shocking Woman
Riseborough isn't the only surprise — Ana de Armas also earned a coveted nomination for the often poorly received Blonde. This was perhaps more to be expected after she broke through with the Screen Actors Guild nod, but the biggest shock was the complete exclusion of Black women from the category, including Davis for "The Woman King" and Danielle Deadwyler for her internationally acclaimed performance as Mamie Till-Bradley on "Till." At least one of those positions has been taken by Michelle Williams for "The Fabelmans," which is no guarantee because her SAG is snubbed.
SOME INTERNATIONAL SURPRISES
The international film category is always flawed. After all, why are there only five nominees representing the whole world? But this year, one of the bigger surprises was the fact that Park Chan Wook's popular romance novel The Decision to Leave was dropped from Korea.
'BABYLON' DOLL
The "Babylon" dream came to an end today as Damien Chazelle's tribute to the wild days of silent films received just three nominations under the bar for costume, music and production design. The $80 million film has earned less than $30 million at the box office to date and has divided critics. But this could well be its own origin story for years of re-evaluation from now on. Even "Ishtar" is now a cult classic.
PAUL MESCAL JOIN THE ACTIVE RACE
Charlotte Wells' Aftersun may top many critics' best lists but doesn't get much love from the Academy. A welcome exception is Paul Mescal, who entered the best actor race for his heartbreaking performance as a single father on vacation with his 11-year-old daughter.
'RRR' IS ONLY NOMINATION ONE
SS Rajamouli's three-hour max action epic "RRR" looks like it could break through with a best picture nomination, but beloved Telegu only received one nomination, for best song for "Naatu Naatu" by MM Keeravaani. It did not qualify for the international film category because India submitted another film.
DIANE WARREN IN, TAYLOR SWIFT OUT
Speaking of best song, Switfies — still furious that her short film didn't make the shortlist — received another blow on Tuesday when Taylor Swift's "Carolina" in "Where the Crawdads" Sing" was eliminated from the original song race. However, Diane Warren was nominated for the 14th time for another song from a movie that few have heard of (in this case, "Applause" from the movie "Tell It Like a Woman").
JUDD HIRSCH ON PAUL DANO
The supporting actor race may not be a race anymore after Ke Huy Quan was officially nominated for "Everywhere at once". But the category still has some wildcards, including nods to Brian Tyree Henry for Apple's "Causeway," and Judd Hirsch essentially for a standout scene in Steven Spielberg's "The Fabelmans" instead. redirects the motion of Paul Dano as a semi-fictional version of Spielberg's father.
Nothing for 'NOPE'
Admittedly, Jordan Peele's "Nope" is a long shot for Best Director or Picture nominations. But Tuesday morning, many were surprised that it was nothing.
https://www.king5.com/article/news/nation-world/oscar-snubs-surprises/507-9ec73f30-3963-4825-97aa-3ce69b02a808 Oscar nominations snubs and surprises