Parts of UK may be hotter than Los Angeles next week as 30C temperatures move in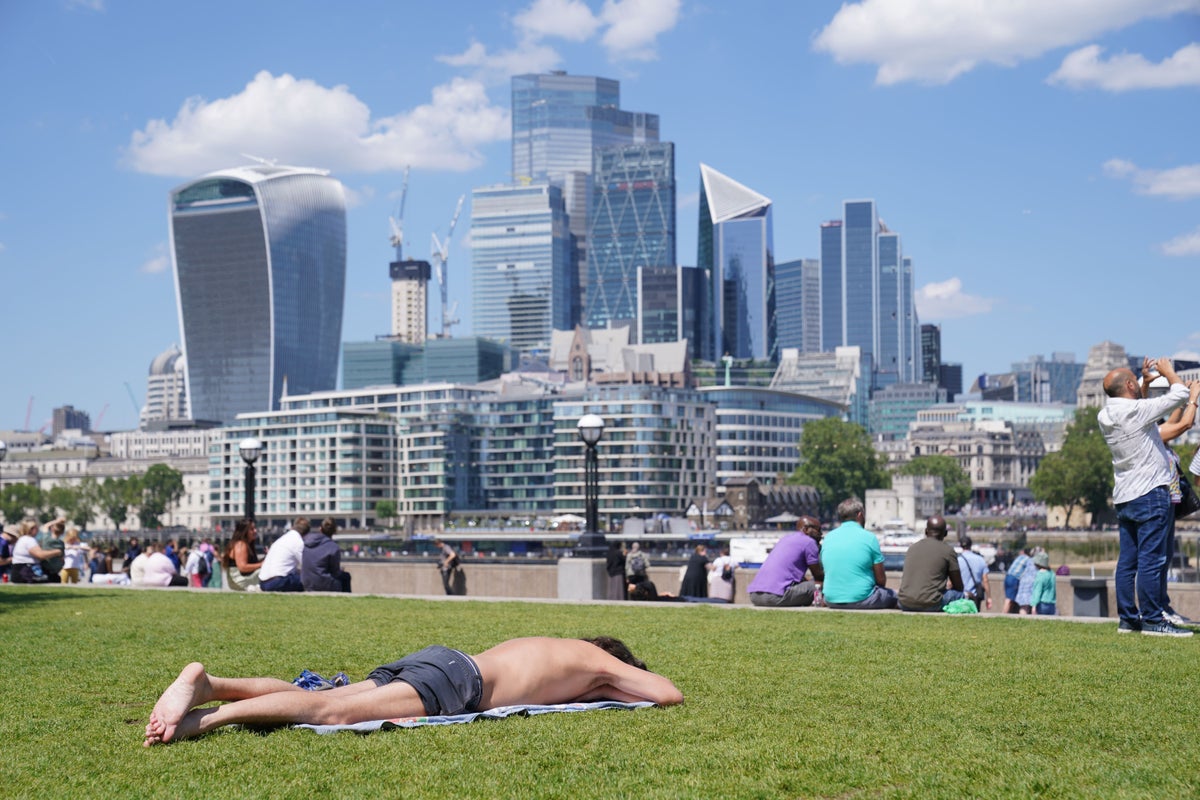 Tropical air could make parts of the UK hotter than California late next week, with temperatures potentially soaring above 30C after torrential rain hit the country.
High pressure is likely to increase from mid-week, meaning south-east England could reach 32C on Friday, according to the Met Office – higher than the 26C forecast for Los Angeles.
However, it will come after it rained heavily and persistently across much of the country from Sunday evening through Monday.
A weather warning could be issued for parts of North Wales as five inches of rain is expected to fall on Monday, equivalent to around half a month in the region.
Met Office forecaster Dan Stroud told the PA news agency: "We are considering the possibility of hitting the low 30s later in the week, most likely on Friday, likely in and around London, in East Anglia and other parts of the South ." East.
"There is low pressure at the moment which will eventually give way to another area of ​​heavy rain and clouds moving up from the south and west into Monday which will be a miserable and wet day across England and Wales.
"In addition, there are early signs of improvement, the rain signal is gradually being lost on Tuesday and Wednesday and temperatures are starting to rise.
"A high pressure builds up from mid-week, sucking in some tropical continental air that pulls in very warm, locally hot air that allows for a steady rise in temperature.
"By Friday and maybe Saturday we have a chance to break into the 30 mark."
Temperatures could also rise elsewhere in the country on Friday, with much of England and Wales topping 25C while Scotland and Northern Ireland could hit low to mid 20C.
According to the Met Office, many areas will be dry and sunny during the warm season, but there may be thunderstorms.
Mr Stroud said the heat will be short-lived as low pressure returns and next weekend becomes more choppy.