Patty Mills declines option with Brooklyn Nets, becomes free agent, sources say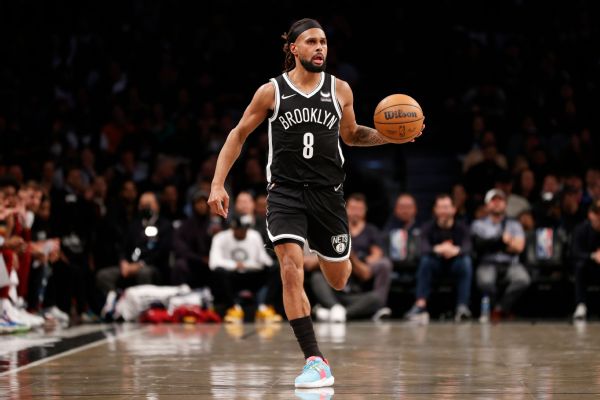 Brooklyn Nets guard Patty Mills has turned down his $6.2 million option and will become a free agent, sources told ESPN's Adrian Wojnarowski on Wednesday.
Mills, who will attract significant interest in the league, hasn't ruled out a return to the Nets, sources told ESPN.
Teams can begin negotiating free agent contracts starting Thursday at 6:00 p.m. ET. However, those players won't be able to officially sign until July 6th at 12:01pm ET.
Mills, 33, joined the Nets last season after spending the last 10 years with the San Antonio Spurs.
One of the league's top marksmen, Mills appeared for the Nets in the absence of the injured Joe Harris and started 48 games for Brooklyn. He came off the bench in the first-round loss to the Boston Celtics and played 18 minutes a game in the series.
Mills had another strong shooting campaign, bagging 40% of his 3-pointers on 7 tries per game in the regular season. Although Mills has never played minutes at the starting level, he has hit over 1,000 3s over the past six seasons – including a career-high 227 last season – and is the only player in the NBA to score as many 3s while he under 30 minutes played per game in each season during that time span.
Mills is also a highly regarded teammate, having won the NBA's Joe Dumars Trophy last season for best display of the ideals of sportsmanship on the court.
https://www.espn.com/nba/story/_/id/34169344/patty-mills-declines-option-brooklyn-nets-becomes-free-agent-sources-say Patty Mills declines option with Brooklyn Nets, becomes free agent, sources say