Pence 2024 news: Ex-veep contradicts himself on Trump charges at town hall launching 2024 campaign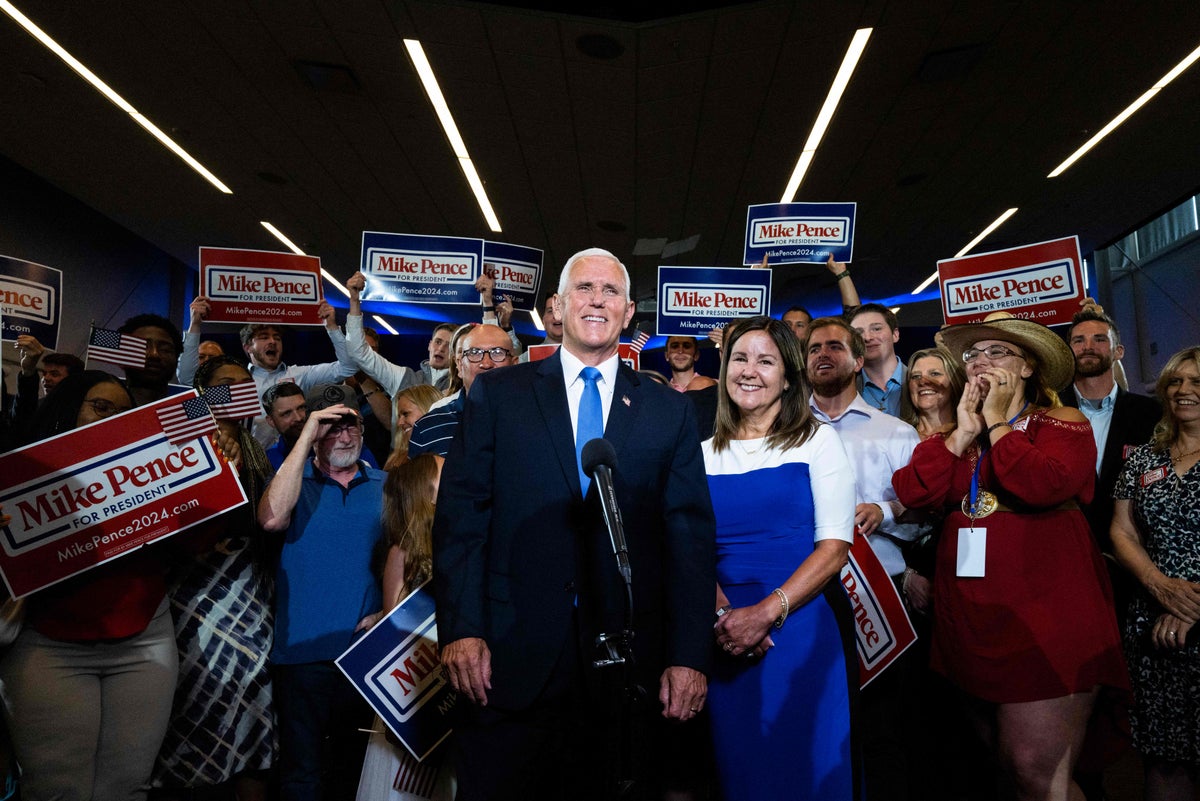 Mike Pence says he would not pardon Jan 6 protesters
Former US Vice President Mike Pence has officially announced that he is running for the Republican nomination in the 2024 presidential election, up against former President Donald Trump.
Speaking in Iowa on his 64th birthday, Mr. Pence walked a fine line between acknowledging the Trump administration's record and attacking Mr. Trump for his role in the deadly Jan. 6, 2021 Capitol riots.
In a CNN Town Hall event on Wednesday night, Mr Pence reiterated his conservative stance as a culture warrior on abortion, gun rights, crime, school choice and climate change.
When asked about his estranged former boss, he urged the Justice Department not to prosecute Mr Trump for his alleged misuse of confidential documents, and immediately afterwards said everyone should be treated equally under the law. Significantly, he refused to say he would pardon the ex-president if he won the White House.
In an increasingly tight GOP field, Mr. Pence faces competition from the likes of Florida Gov. Ron DeSantis, former New Jersey Gov. Chris Christie, Senator Tim Scott and former UN Ambassador Nikki Haley.
Today Mike and former second lady Karen Pence celebrate their 38th wedding anniversary.