Penn Manor Comets girls bowling team gets national invite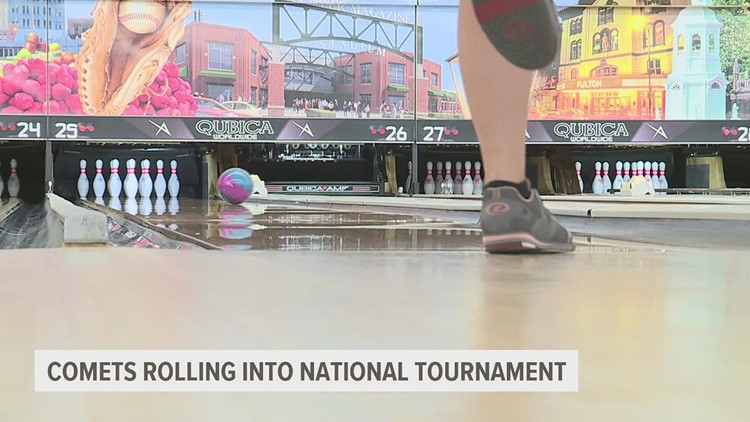 The Comets will fight for a national title this weekend in Louisville, Kentucky.
MILLERSVILLE, Pa. — The Penn Manor Comets girls' bowling teams great season has one last game to tick off their list. The third place program champions in the states and Pennsylvania East travel to Louisville, Kentucky for the US High School Bowling National Championships. The Comets team uses their skills against some of the other top-tier programs nationally.
"We were among the top 3 and got an offer for the national championship," said assistant coach Frank Hee. "So we went forward and decided to see what we can do and hopefully we'll do our best to come home with a national title."
It's a huge opportunity for one of the best programs in the state. The team also won the Lancaster-Lebanon crown last year. Senior bowler Willow Hee looks forward to making another lasting impression for her school and career
"I think it's a good opportunity to show people how good we are." We've worked really hard to get to this point. We don't always get the recognition we deserve so it's going to be good for us and I'm really excited. "
The Comets team is resilient, the entire trip was made possible by a team fundraiser. Head coach Chris Vital says he couldn't be prouder of the work his team has done on and off the track.
"They were really excited when they found out about it," Vital said.
The Comets will travel tomorrow and their first game is on Saturday
Download the FOX43 app here.
https://www.fox43.com/article/sports/penn-manor-comets-girls-bowling-team-gets-national-championship-invite-in-louisville-kentucky/521-efa60dc5-dc5e-4b19-9167-a6c217e73c39 Penn Manor Comets girls bowling team gets national invite