Pep Guardiola and Kevin De Bruyne: Winning Champions League is Man City's dream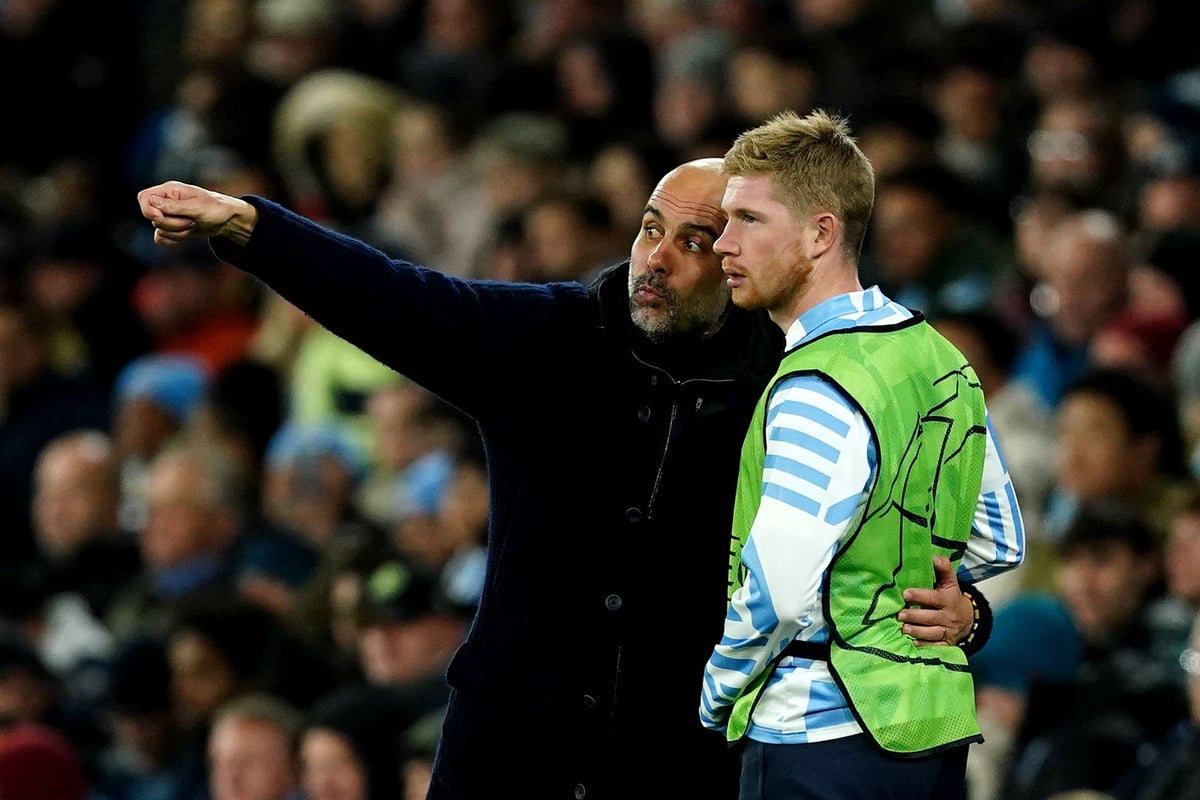 Pep Guardiola and Kevin De Bruyne admit that winning the Champions League for Manchester City is both a dream and an obsession.
City are looking to win the competition for the first time and complete the treble when they take on Inter Milan in the final in Istanbul on Saturday.
Guardiola's side have dominated the domestic scene in recent years but have consistently failed in the quest for Europe's top prize, which the club most covets.
City playmaker De Bruyne and coach Guardiola both addressed a pre-match press conference at the Ataturk Olympic Stadium on Friday.
De Bruyne was first asked if he thought the win was a "dream" or an "obsession".
The Belgium international said: "Maybe both. It depends who you ask. Every professional player wants to win the Champions League and be at the top.
"If you can win the Champions League, you've achieved one of the greatest things you can achieve."
Guardiola agreed with the same question.
The Catalan, who twice guided Barcelona to victory in this competition, has guided City to the knockout rounds on seven occasions but their runners-up finish in 2021 is their closest.
"It's definitely a dream," he said. "To achieve things you have to have the right amount of obsession and desire, that's a positive word, and a willingness to try, but of course it's a dream."