Person attacks Virginia congressman's staff with a baseball bat at district office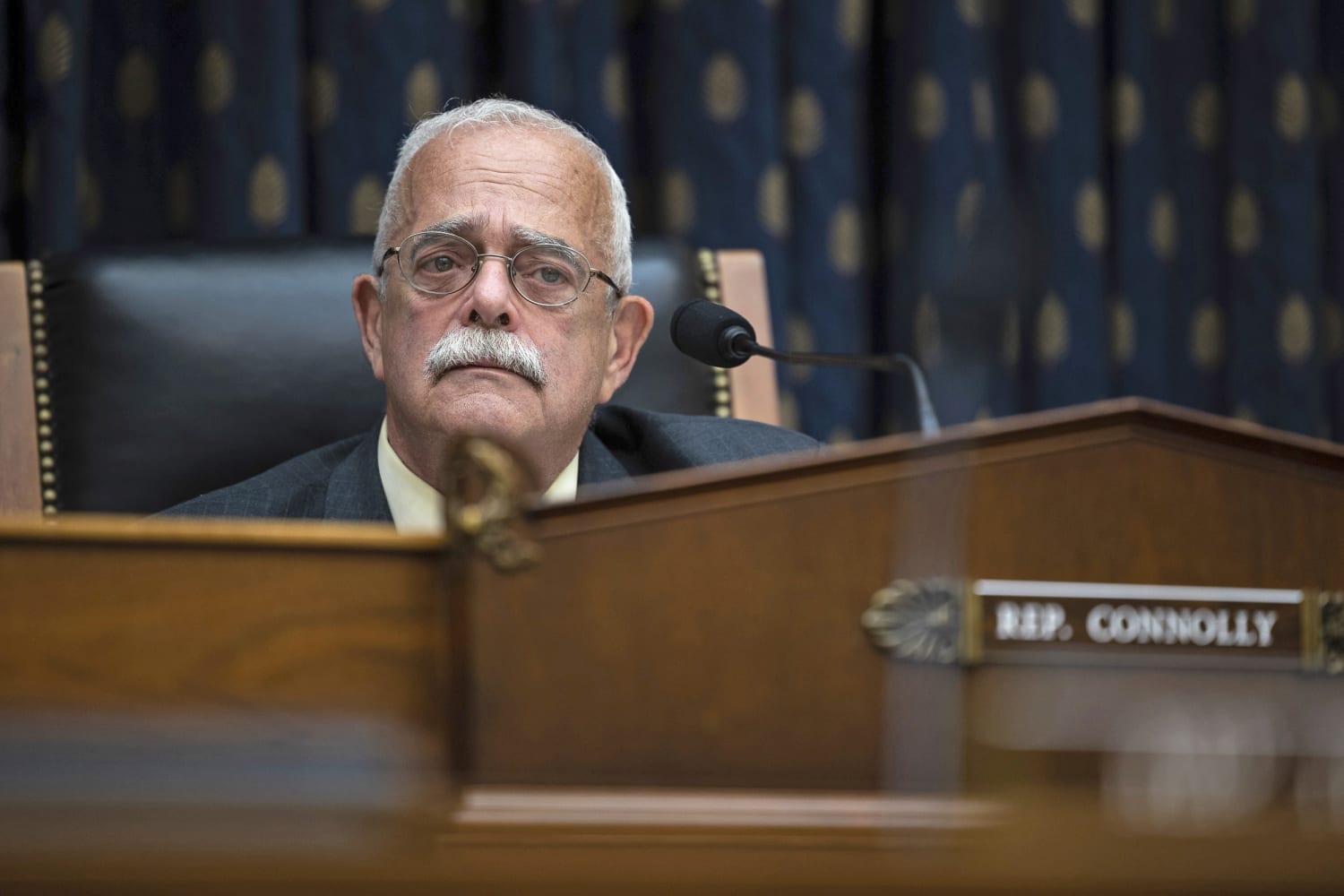 WASHINGTON — A person with a baseball bat entered the district office of Rep. Gerry Connolly, D-Va. Monday morning and attacked two of his staffers, the congressman said in a statement.
"This morning a person armed with a baseball bat entered my district office and demanded me before committing an act of violence against two of my employees. The individual is in police custody and both members of my team were taken to the hospital with "non-life threatening injuries," Connolly said.
He said his focus is on making sure his staff are getting the care they need. It's unclear which Connolly employees were injured or where the congressman was when the attack took place.
"We are incredibly grateful to the City of Fairfax Police and EMTs for their prompt response," he said.
"I have the best team in Congress," added Connolly. "The staff at my county office are available to voters and the public every day. The thought that someone would take advantage of my staff's availability to commit an act of violence is irresponsible and devastating."
Connolly, 73, represents Virginia's 11th congressional district and has served in the House of Representatives since 2009. Its district office is in Fairfax, Virginia, less than 15 miles from downtown Washington.
Neither the congressman nor the police gave details about the suspect, what happened during the attack, or a possible motive.
"Intimidation and violence – especially against officials – have no place in our society" tweeted Sen. Mark Warner, D-Va. "This is an extremely worrying development and my thoughts are with the injured employees."
Rep. Don Beyer, D-Va., representing another county in Northern Virginia, tweeted"It's very, very scary. Sending my best wishes to @GerryConnolly and his team and hoping for a speedy recovery for his staff who were injured in this violent attack. My thanks go to the authorities who are working to keep everyone safe."
Members of Congress have expressed concerns about security in their offices or homes, particularly since the Jan. 6 attack on the Capitol.
Last October, a man with a hammer attacked the husband of then-Speaker of the House Nancy Pelosi, D-California, Paul Pelosi, at her San Francisco home.
In 2017, several people were shot dead by a man while a group of Republican lawmakers were practicing for a congressional baseball game in Alexandria, Virginia. Steve Scalise, R-La., then Majority Leader in the House of Representatives, was among those shot and required surgery and physical therapy.
This is an evolving story. Please check again for updates.