Peso Pluma: Man arrested for allegedly hanging banners threatening Mexican singers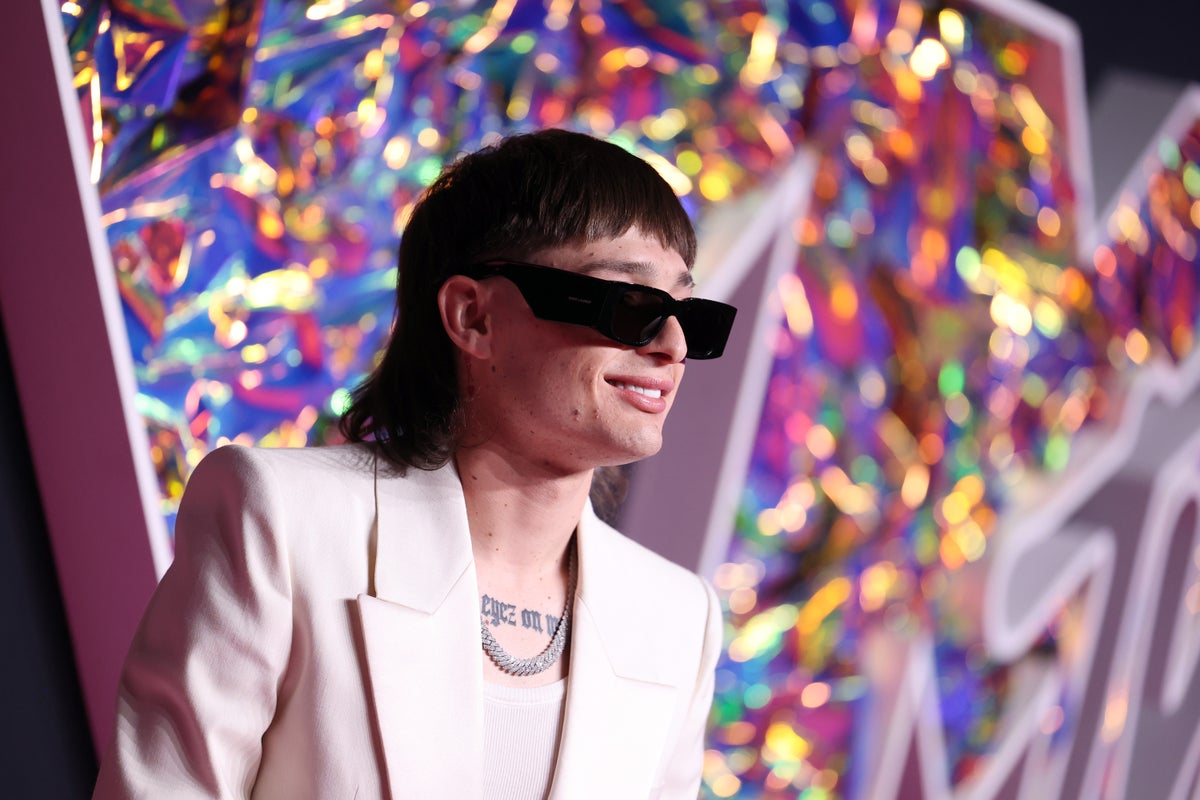 Tijuana police have arrested the man allegedly responsible for hanging banners with messages threatening the life and safety of musician and singer Peso Pluma.
On Tuesday (September 12), before Pluma (real name Hassan Emilio Kabande Laija) made his debut MTV VMAs At their performance's debut, one of three menacing banners hung from a bridge in the Mexican border city of Tijuana.
A translation of the banner, purportedly signed by the Jalisco New Generation Cartel, read: "This goes to Peso Pluma. Refrain from performing on October 14th as this will be your last show due to your disrespect and loose tongue. They show up and "we will (break you)," it says The Arizona Republic.
Shortly afterwards, several of Pluma's concerts were postponed "due to unforeseen circumstances". However, it is not yet known whether the cancellations were a direct response to the cartel's threat.
Pluma didn't answer immediately The IndependentRequest for comments.
Local police reportedly arrested the suspect who put up the banners on Thursday (September 14).
The man was arrested and charged with terrorism and possession of an illegal substance. Newsweek Español reported.
According to Tijuana regional prosecutor Edgar Mendoza, the charges "are due to the terror inflicted on the community and not what was in the message."
Tijuana Mayor Caballero Ramírez announced earlier this week that security precautions at the city's concerts in the next few days would remain the same, if not "a little more."
He added that a decision would be made later "whether the [Peso Pluma] whether the concert takes place or not".
In July, Pluma announced its first stadium shows in Mexico, including in Tijuana, on October 14th.
The rising global star, 24, is best known for singing traditional Mexican ballads and narcocorridos, a subgenre of contemporary interpretations of the ballad whose lyrics recount the exploits of drug traffickers.
Pluma's songs "El Bélicon" and "Siempre Pendientes" are believed to be dedications to the Jalisco Cartel's main rival, the Sinaloa Cartel. Although Pluma did not confirm these assumptions, he did previously explained that some cartel leaders pay musicians to write narcocorridos for their benefit.
Pluma made MTV VMAs history on Tuesday when he became the first Música Mexicana singer to perform at the awards show. He was also nominated in the Best Artist category at the 2023 MTV VMAs, but rapper Ice Spice won the category.
The full list of winners can be found here.