Peter Nero, a Grammy-winning pianist and ex-conductor of the Philly Pops, dies at 89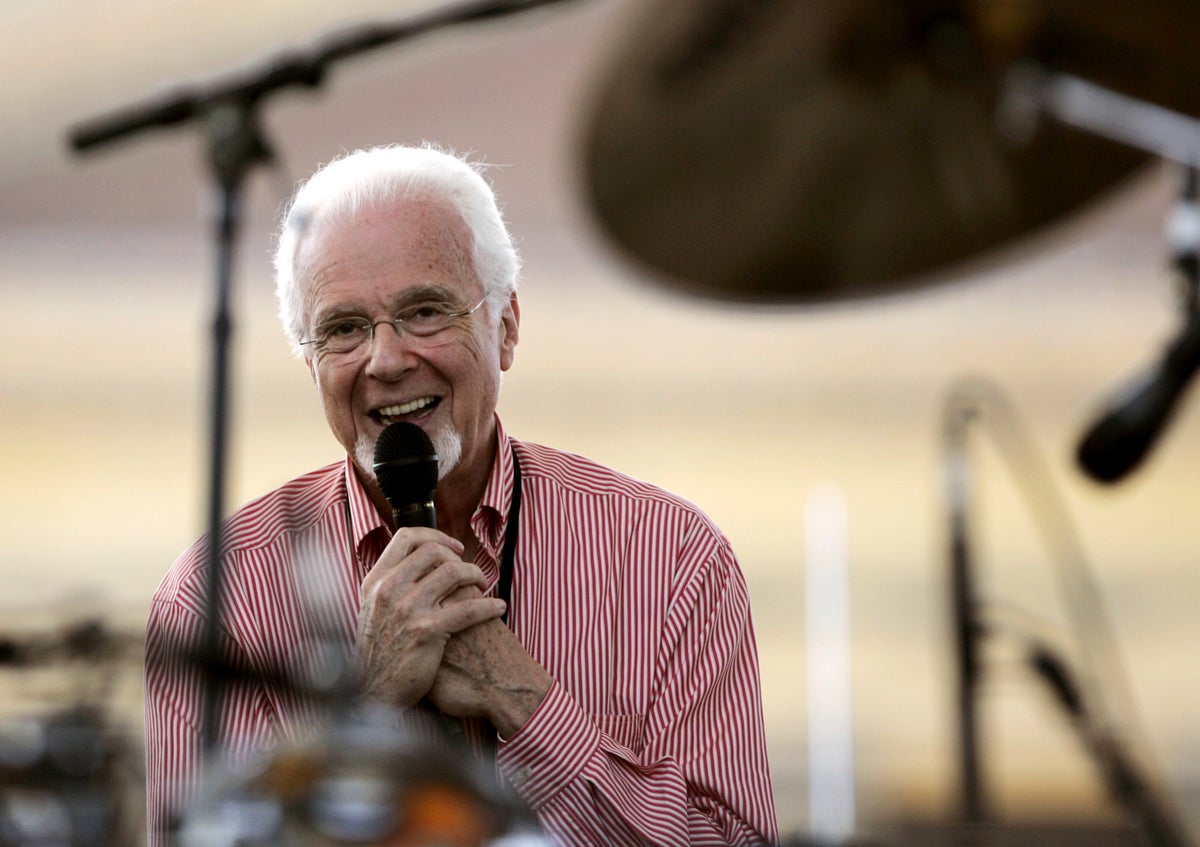 Peter Nero, a Grammy-winning pianist who interpreted pop songs in classical and jazz forms and conducted the Philly Pops for more than three decades, has died. Nero was 89.
Nero died Thursday at the assisted-living facility in Eustis, Fla., according to his daughter Beverly Nero, The Philadelphia Inquirer reported. The services will be private.
Nero colored his interpretations of pop songs – from Cole Porter and George Gershwin to the Beatles and Bob Dylan – with classical, swing, Broadway, blues and jazz tunes. He often called his sound "undefinable" and wasn't offended when others called him "middle of the road." (He once said to a newspaper, "Right down the street and doing great business.")
Recruited by Philadelphia concert promoter Moe Septee, Nero founded the Philly Pops Orchestra in 1979, the year Arthur Fiedler died. Fiedler is credited with inventing the modern version of the Boston pop orchestra, and Nero hoped to rival him in popularity.
"I would like to take off their pants," Nero said at the time.
Nero's orchestra was not as prominent as Boston's, but in Philadelphia it regularly sold out, no doubt thanks to Nero's lively playing style and warm stage presence.
In his work as a performer and conductor, Nero frequently returned to Broadway tunes, Hollywood themes and Gershwin, the theme of the Philly Pops' first concert. But he also poked around in Motown's catalogue, and beyond, into bands like Procol Harum and an album devoted to '70s disco and love songs.
In 1975 he complained to the Washington Post: "I find it impossible to use much of the new material that is coming out. There's rock stuff in my repertoire…but a lot of rock groups sell a sound, don't they." Music. You pick the melody apart and there's nothing to work with."
He managed the Philly Pops until 2013, resigning his leadership role when the orchestra said it could no longer afford him.
According to his own statements, Nero had problems during stays in New York and Las Vegas at the beginning of his career – under the name Bernie Nerow. But by the time he was in his late 20s, he found his breakthrough in New York clubs.
He was signed to RCA by Stan Greeson, who saw a potential star and had him change his name to Peter Nero. A steady stream of club shows in the early 1960s led to regular radio and television appearances and two dozen RCA albums over the course of a decade.
Nero received Grammy Awards for Best New Artist in 1961 and Best Performance by an Orchestra or Instrumentalist in 1962 for his record The Colorful Peter Nero.
The 1963 album Hail the Conquering Nero reached #5 on the Billboard Pop Albums chart. It included versions of "My Bonnie Lies Over the Ocean" and "Mack the Knife".
He also charted with a version of "Theme from The Summer of '42," a song Michel Legrand wrote for the 1971 film. Nero's version peaked at number 21 on the Billboard pop singles chart.
Nero also wrote the music for and appeared in the 1963 Jane Fonda film Sunday in New York.
Nero was born Bernard Nierow in 1934 and grew up in Brooklyn. He began taking piano lessons at the age of 7 and is said to have memorized Haydn's Piano Concerto in D major by the age of 11. He later received a scholarship to attend classes at the Juilliard School, won several talent contests, and graduated from Brooklyn College.
As a headliner, Nero didn't like a setlist and chose songs on the spur of the moment. The idea of ​​mixing styles and genres carried over to the Philly Pops.
"My shows for the Philly Pops might start with 'Die Meistersinger,' then 'Chariots of Fire,' then Enesco's Romanian Rhapsodies, then a TV theme," Nero told the New York Times in 1982. "I go back and forth all the time, and the audience bought it from the start."