PGA Tour LIV Golf merger: Donald Trump celebrates 'big, beautiful' deal as players react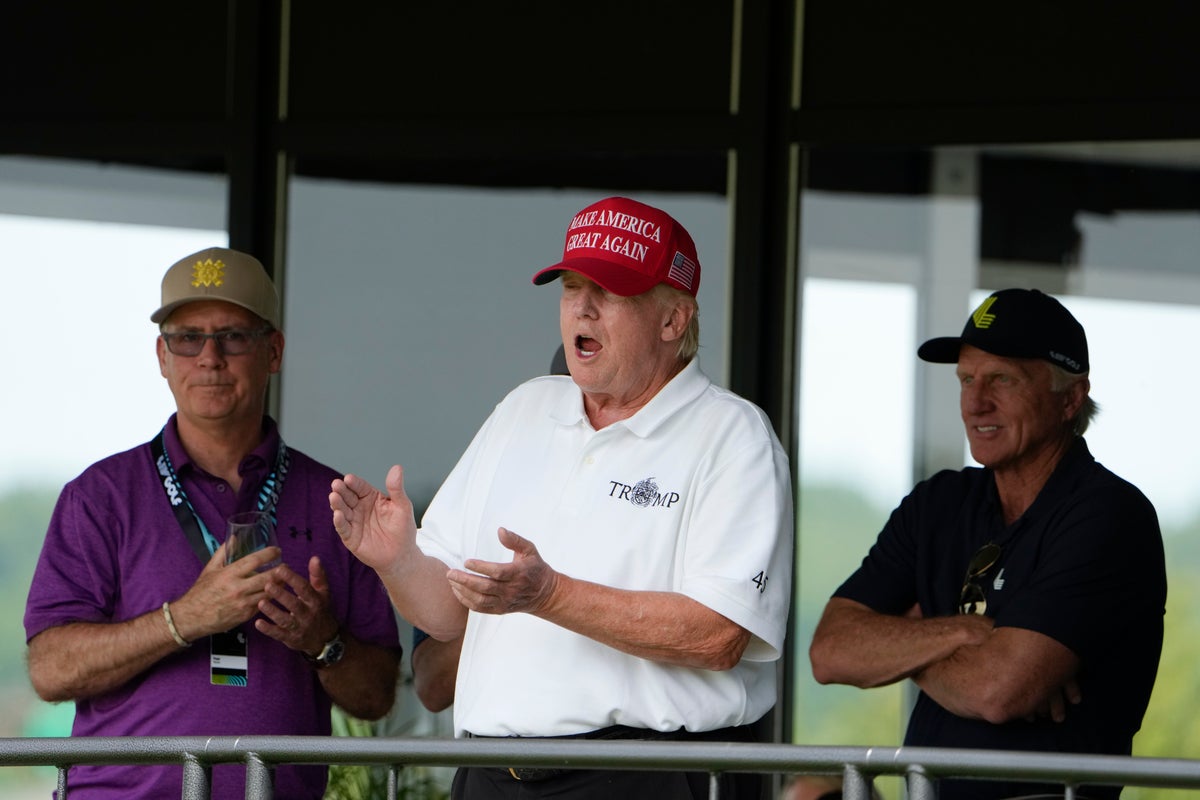 Donald Trump celebrates the "big, beautiful and glamorous" merger between the PGA, LIV Golf and the DP World Tour.
The former president turned to Truth Social on Tuesday after news of the landmark deal broke.
LIV golf events have recently been held at some of Mr. Trump's brand golf courses.
In his usual exuberance he wrote: "Great news from LIV Golf. A big, beautiful and glamorous offering to the wonderful world of golf."
He added: "Congratulations everyone!!!"
The three biggest tours in world golf made the announcement out of the blue after 18 months of bitter conflict that saw players like Phil Mickelson, Brooks Koepka, Patrick Reed and others switch from the "established" PGA Tour to the controversial LIV Tour, with Dustin Johnson branded a traitor .
That has led to feuds with loyalist stars like Rory McIlroy, Justin Thomas and Jon Rahm, which have often sparked press debates, but the tours seem to have found a solution.
A statement released by the PGA Tour confirmed the merger, which immediately ended all ongoing lawsuits in which players and Tours were suing and counter-suing each other.
The statement said: "Today the PGA TOUR, the DP World Tour and the Public Investment Fund (PIF) announced a landmark agreement to unify the game of golf worldwide.
"The parties have signed an agreement combining PIF's golf-related commercial operations and rights (including LIV Golf) with the PGA TOUR and DP World Tour commercial operations and rights in a new, for-profit, co-owned entity to ensure this. " Everyone involved benefits from a model that offers maximum excitement and competition among the best players in the game."
The end of the ongoing lawsuits was also highlighted in the statement.
"Notably, today's announcement will be followed by an amicable end to all pending litigation between the parties involved," it said.
"In addition, the three organizations will work cooperatively and in good faith to establish a fair and objective process for any player who wishes to reapply for PGA TOUR or DP World Tour membership after the conclusion of the 2023 season, and for the decision." fair criteria and conditions for re-admission, consistent with each tour's policy."
Mr Trump has come under fire from families of 9/11 victims for working with Saudi Arabia-backed LIV Golf when his Bedminster, New Jersey golf course hosted the 2022 tour.