Phil Neville sacked as manager with Inter Miami bottom of Eastern Conference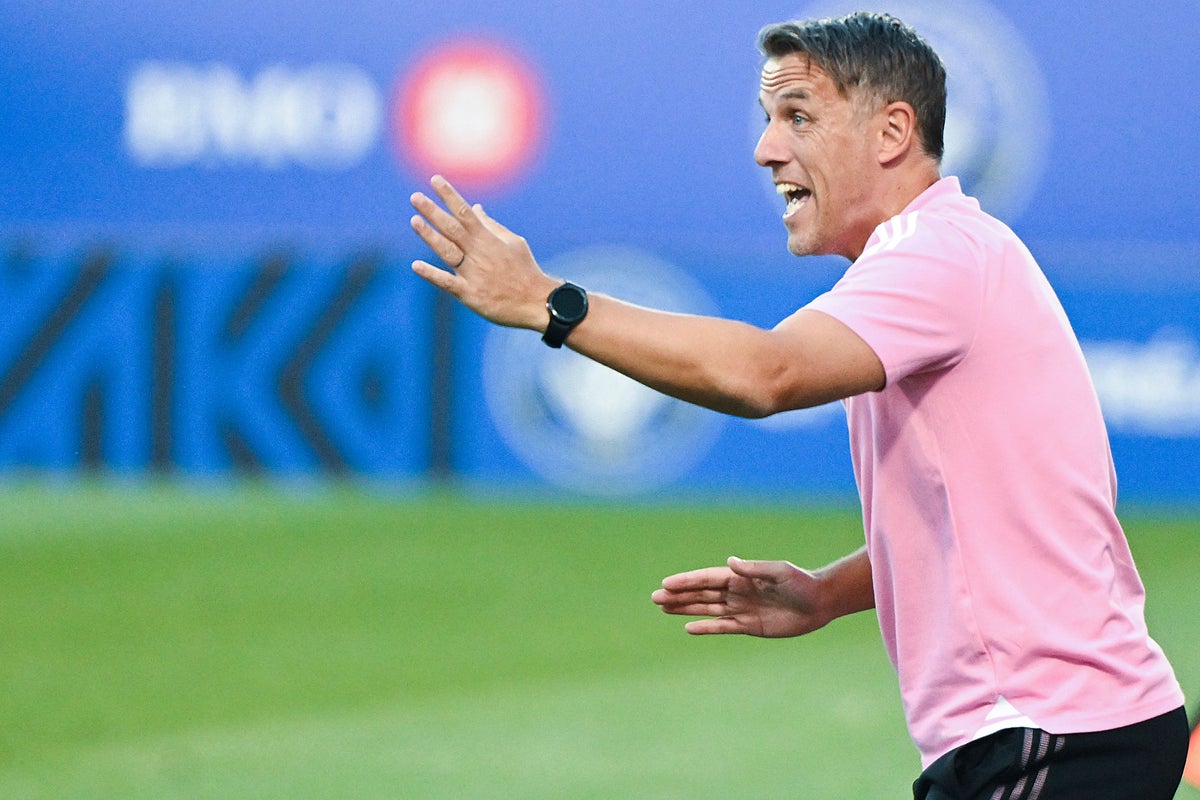 Phil Neville has been sacked as manager of MLS side Inter Miami.
The 46-year-old paid the price for his poor form and the 1-0 loss to the New York Red Bulls was the last straw.
Neville, who was appointed England women's head coach after stepping down in January 2021, leaves the club bottom of the Eastern Conference after four straight defeats.
hhttps://twitter.com/InterMiamiCF/status/1664393619946471425
Co-owner David Beckham, Neville's former Manchester United and England team-mate and friend, said it was the right time for the move.
"When we appointed Phil we knew he would do his best for Inter Miami and I saw him work incredibly hard and with real commitment towards the ambitions we had set for the club," he said on the official website of the club.
"He and his family loved Miami and he is dedicated to bringing prosperity to the city and to our fans. Phil has made a real contribution to the culture of our club with his leadership skills and knowledge as a coach.
"Sometimes in this game we have to make the hardest decisions and unfortunately we feel like it's time for a change. I would like to personally thank Phil for his hard work, his passion for our club and his integrity as a person."
Neville recently attracted attention after berating a reporter during a press conference after being interrupted during a reply.
He said: "I would like to thank the Inter Miami CF ownership group for their trust in making me a part of this project; the players and staff for their impressive commitment, dedication and hard work; and the fans for their unwavering support for the club since day one.
"I am grateful to have been a part of the growth of this club and wish Inter Miami CF all the best in the future."