Philippine ferry with 120 people onboard catches fire at sea, rescue underway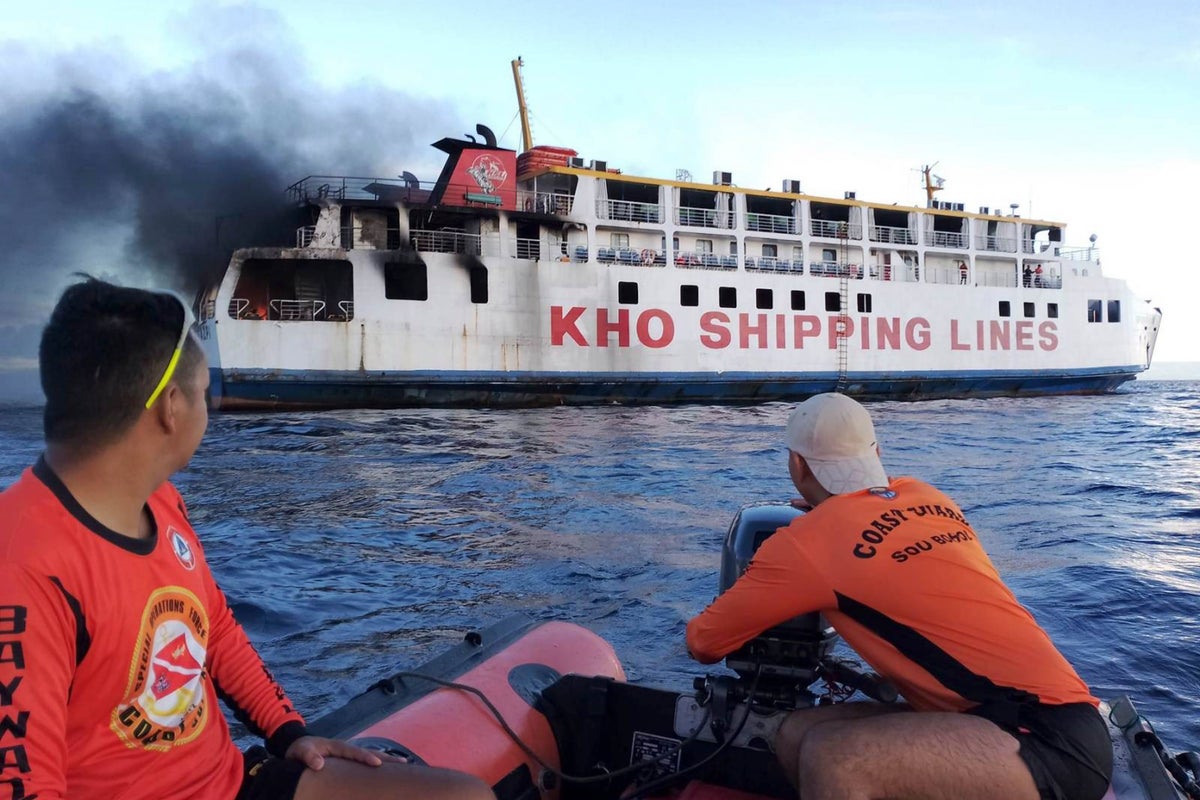 A Philippine ferry carrying 120 passengers and crew caught fire at sea Sunday and a Coast Guard vessel was deployed to rescue people on board and try to douse the blazes, Coast Guard officials said.
The M/V Esperanza Star caught fire at dawn while sailing from Siquijor province to Bohol province in the central Philippines, the Coast Guard said. It was not immediately said how many people were rescued from the ferry or if there were any injuries.
Photos and video released by the Coast Guard show flames and black smoke billowing from two decks at one end of the ferry as Coast Guard personnel aboard another vessel used a water cannon to put out the fire. A fishing boat and another ship could be seen nearby.
Photos and video released by the Coast Guard showed none of the 65 passengers and 55 crew on board the burning ferry.
Marine casualties are common in the Philippine archipelago due to frequent storms, poorly maintained vessels, overcrowding and poor enforcement of safety regulations, particularly in remote provinces.
In March, a fire broke out overnight on a ferry with about 250 people on board, killing at least 31 passengers and crew off the southern island province of Basilan, the Coast Guard said.
In December 1987, the Dona Paz ferry sank after colliding with a fuel tanker, killing more than 4,300 people in the world's worst peacetime maritime disaster.