Photos: Biden pitches optimism to skeptical Americans in State of the Union address
In a State of the Union address that began as a bipartisan appeal, President Biden appeared at times combative and resolute as he squabbled with Republicans over his legislative record, the federal deficit and border security.
House Speaker Kevin McCarthy (R-Bakersfield) once tried to calm hecklers who shouted as the president urged Congress to pass sweeping immigration reform and help him address border security.
Biden, who spoke for about an hour, tried to reassure Americans that he had repaired the economic damage caused by the COVID-19 pandemic. He reminded his critics that he had repeatedly defied predictions that he would not be able to work across the aisle.
"I don't want to ruin your reputation," Biden told McCarthy at the beginning of his speech, "but I look forward to working with you."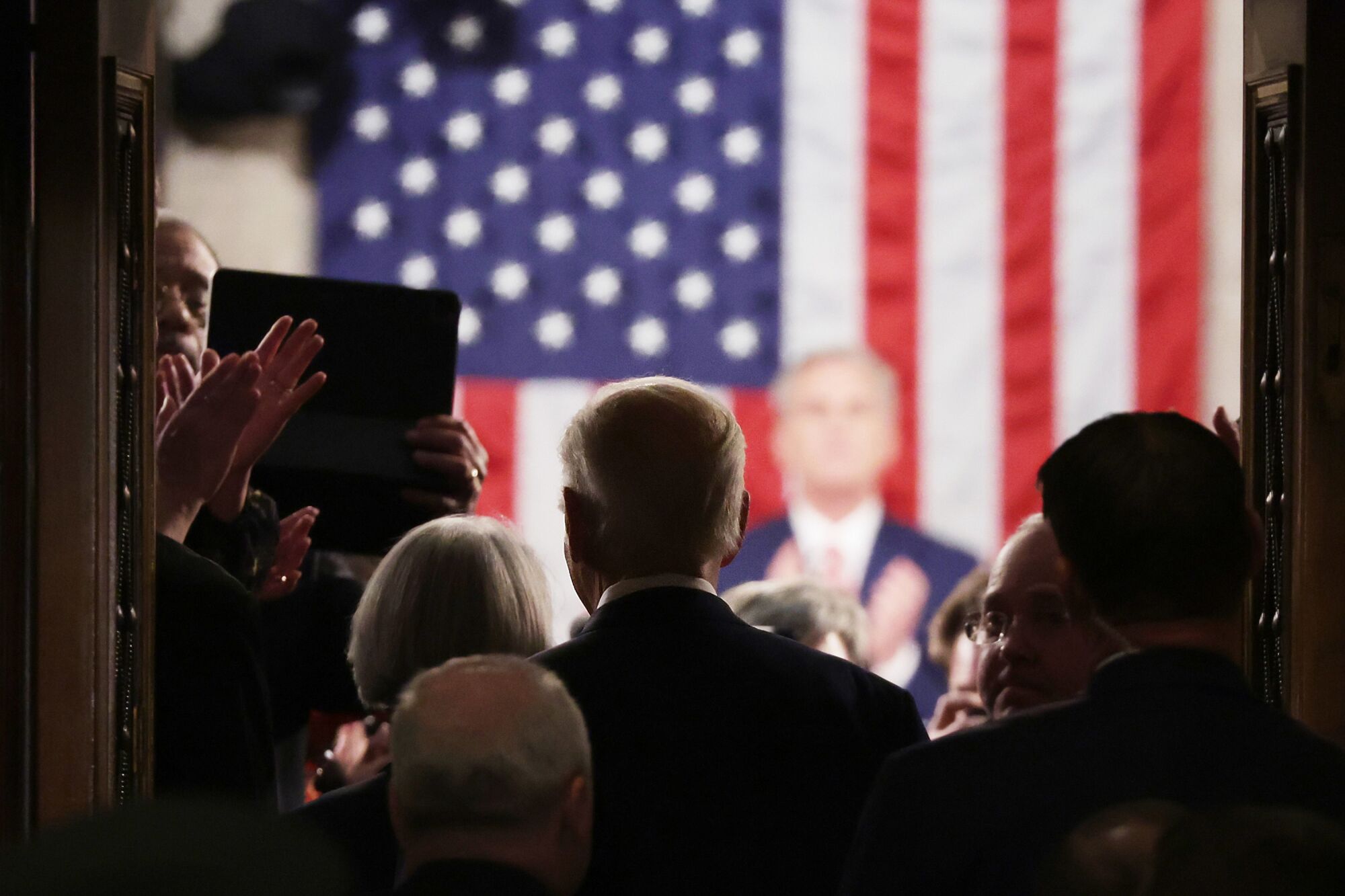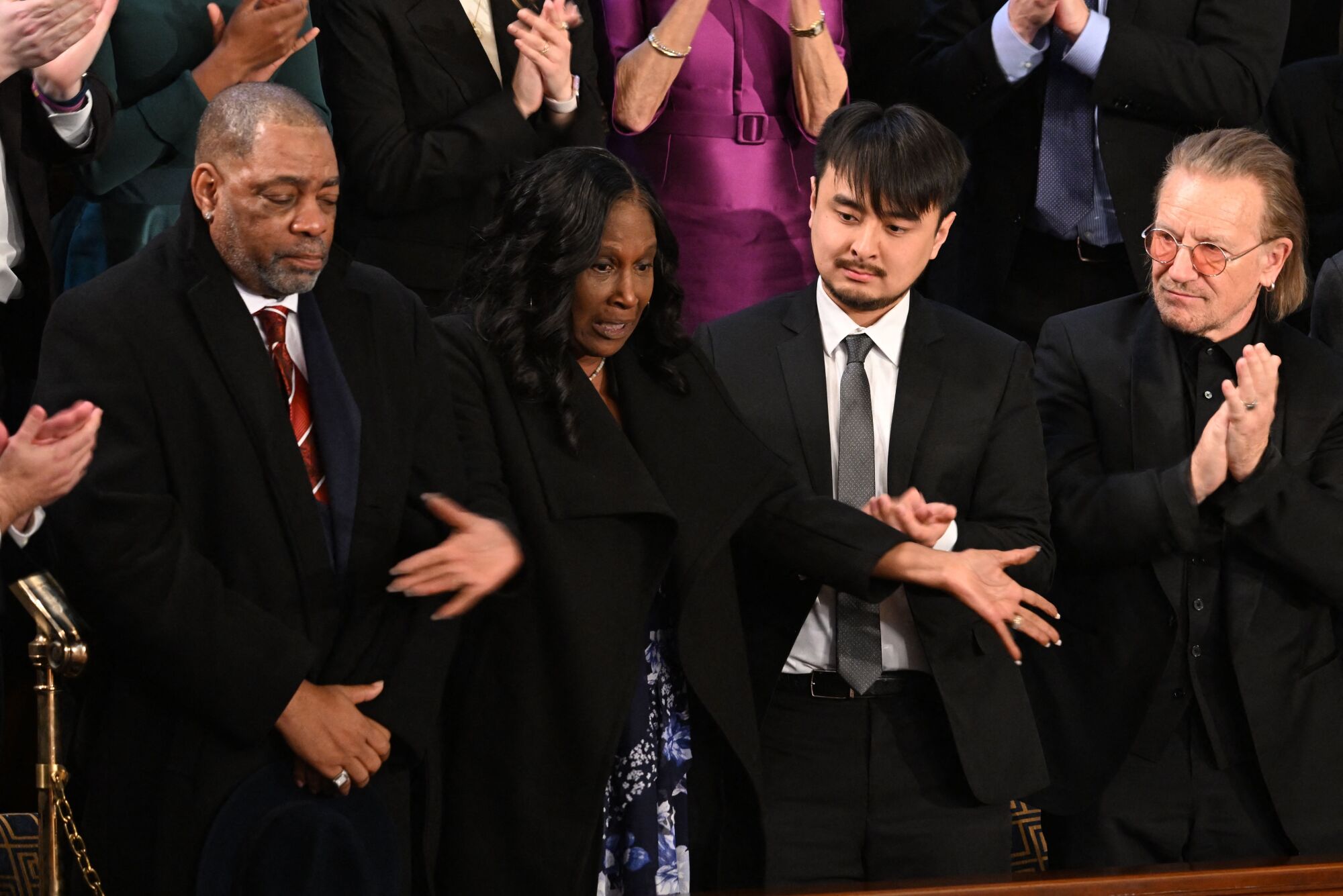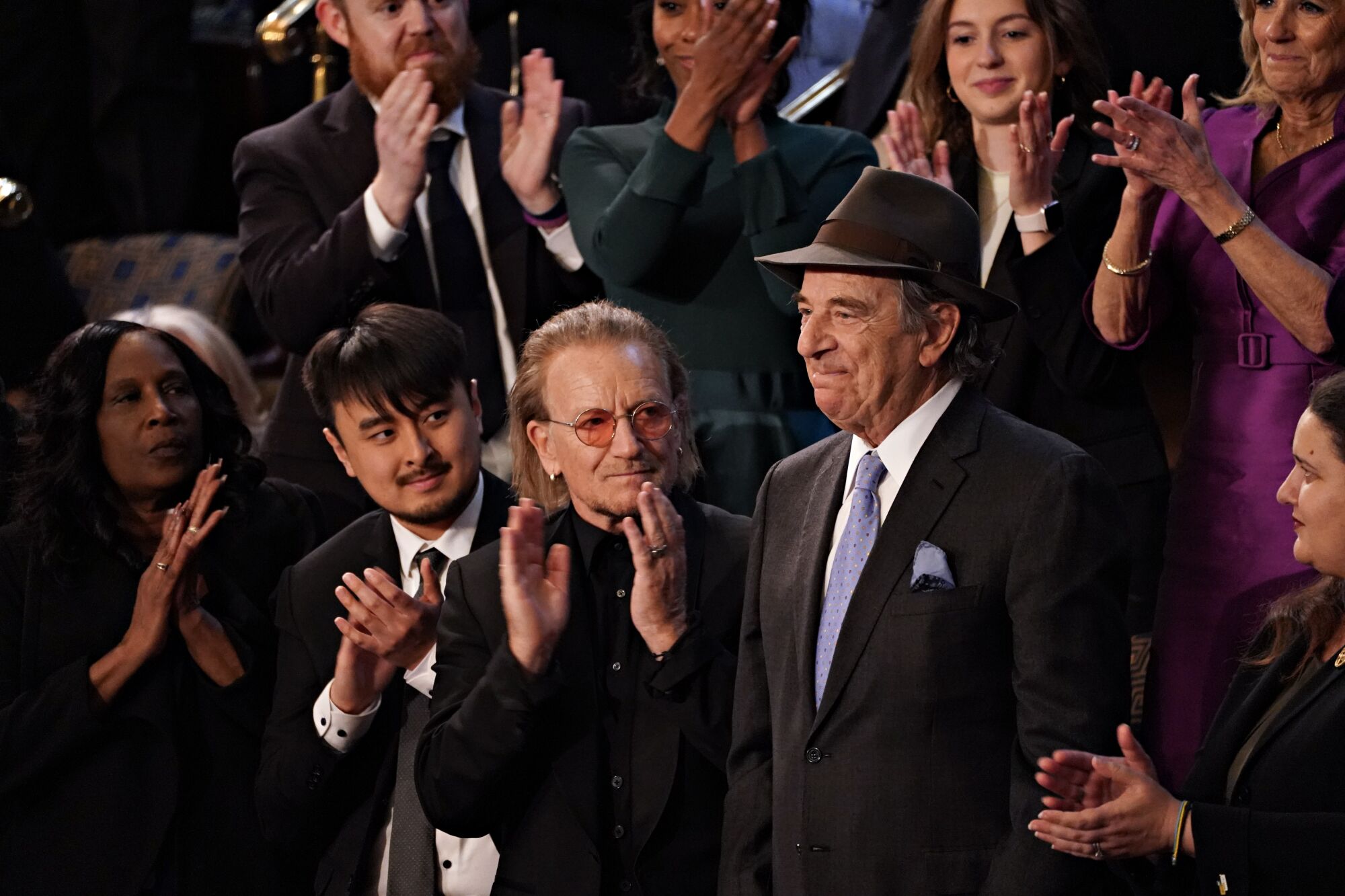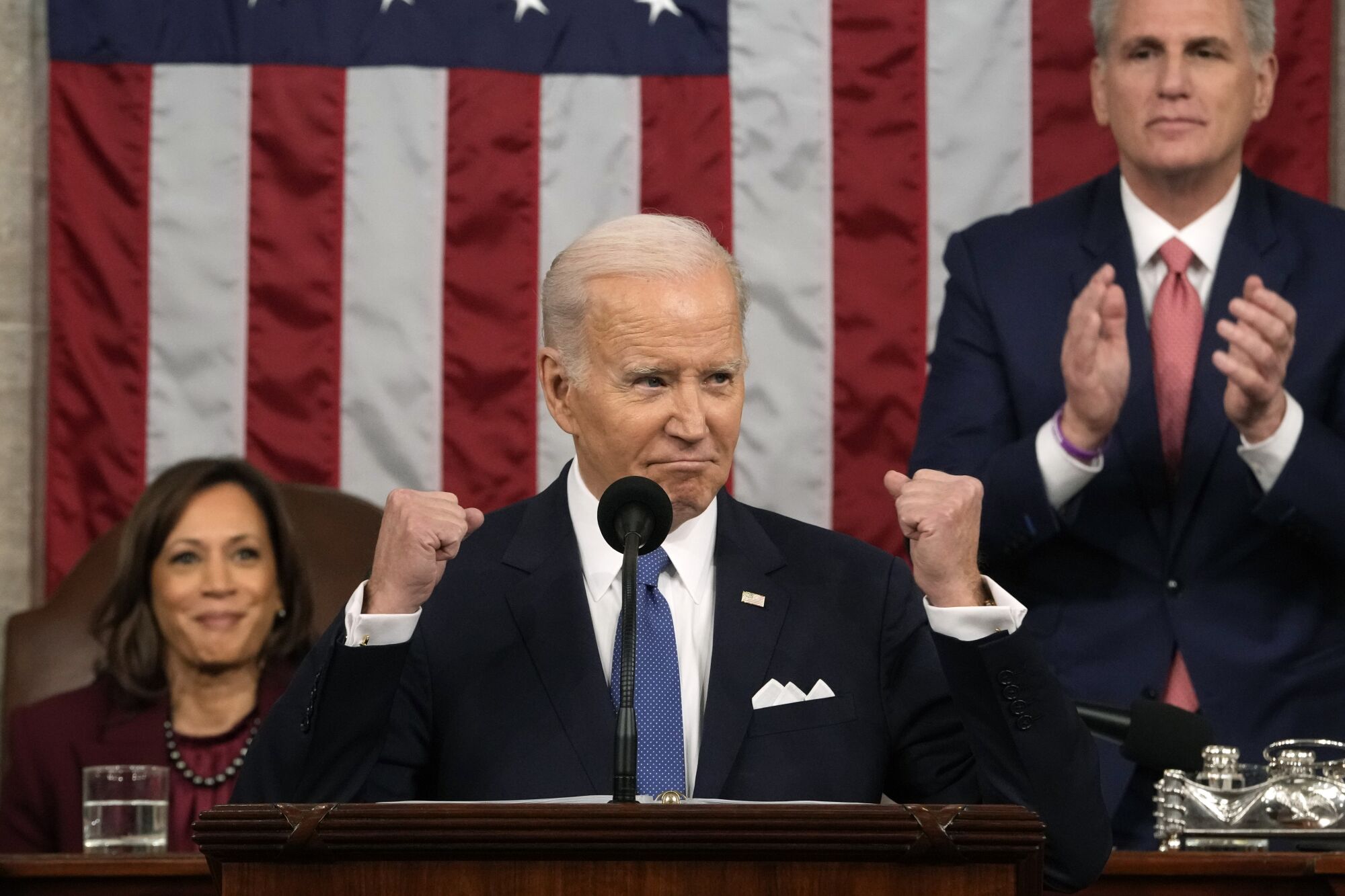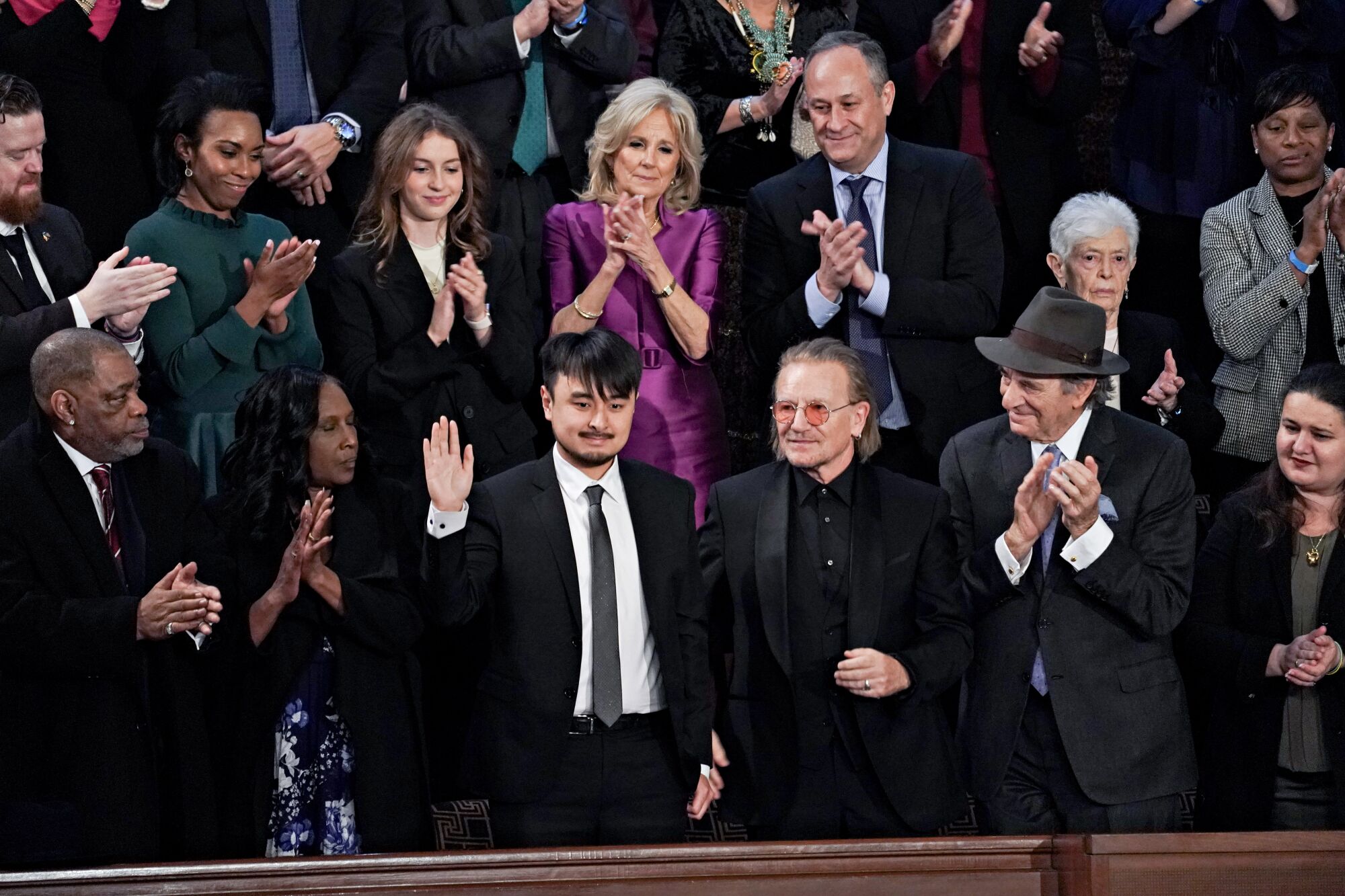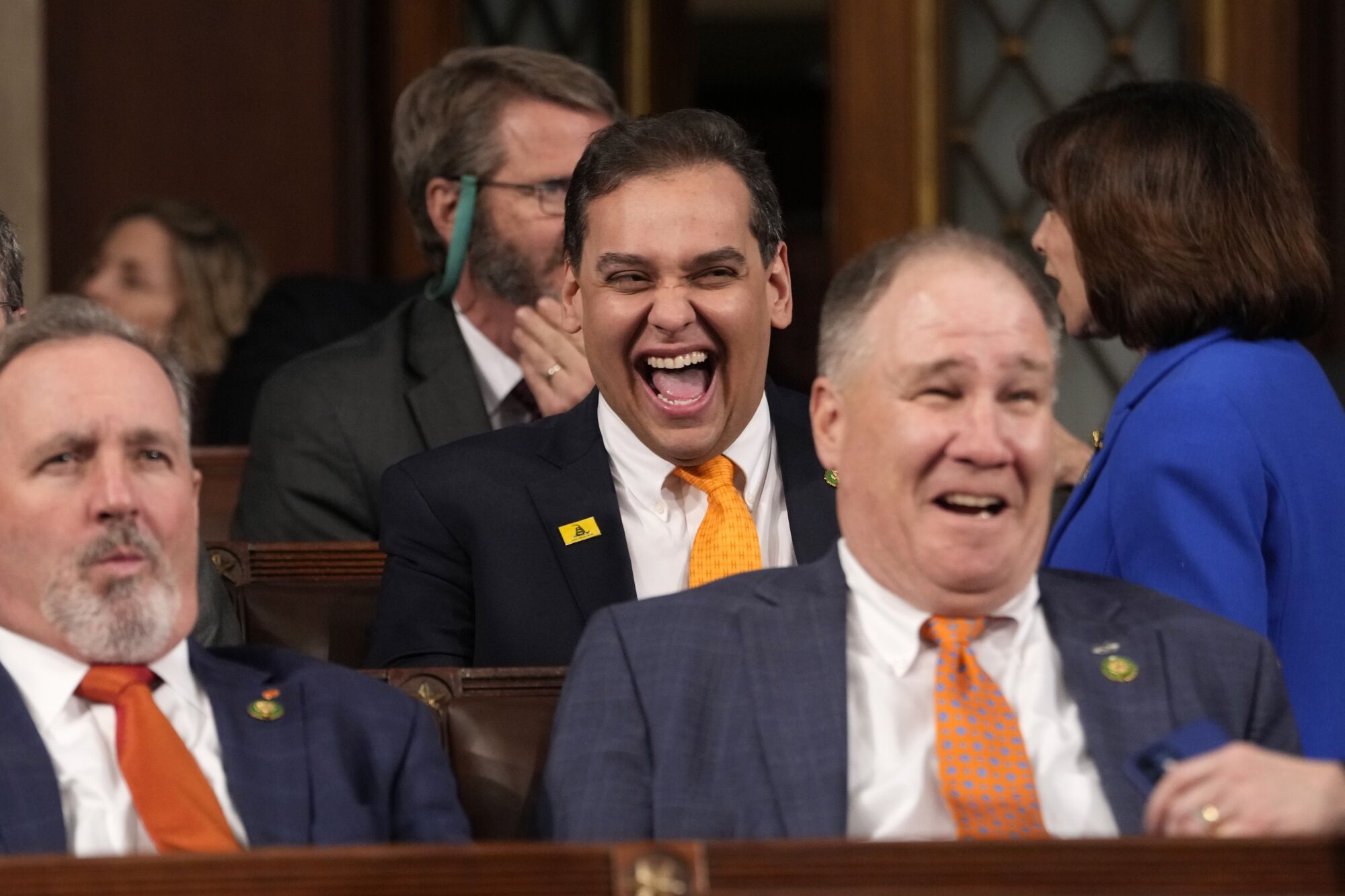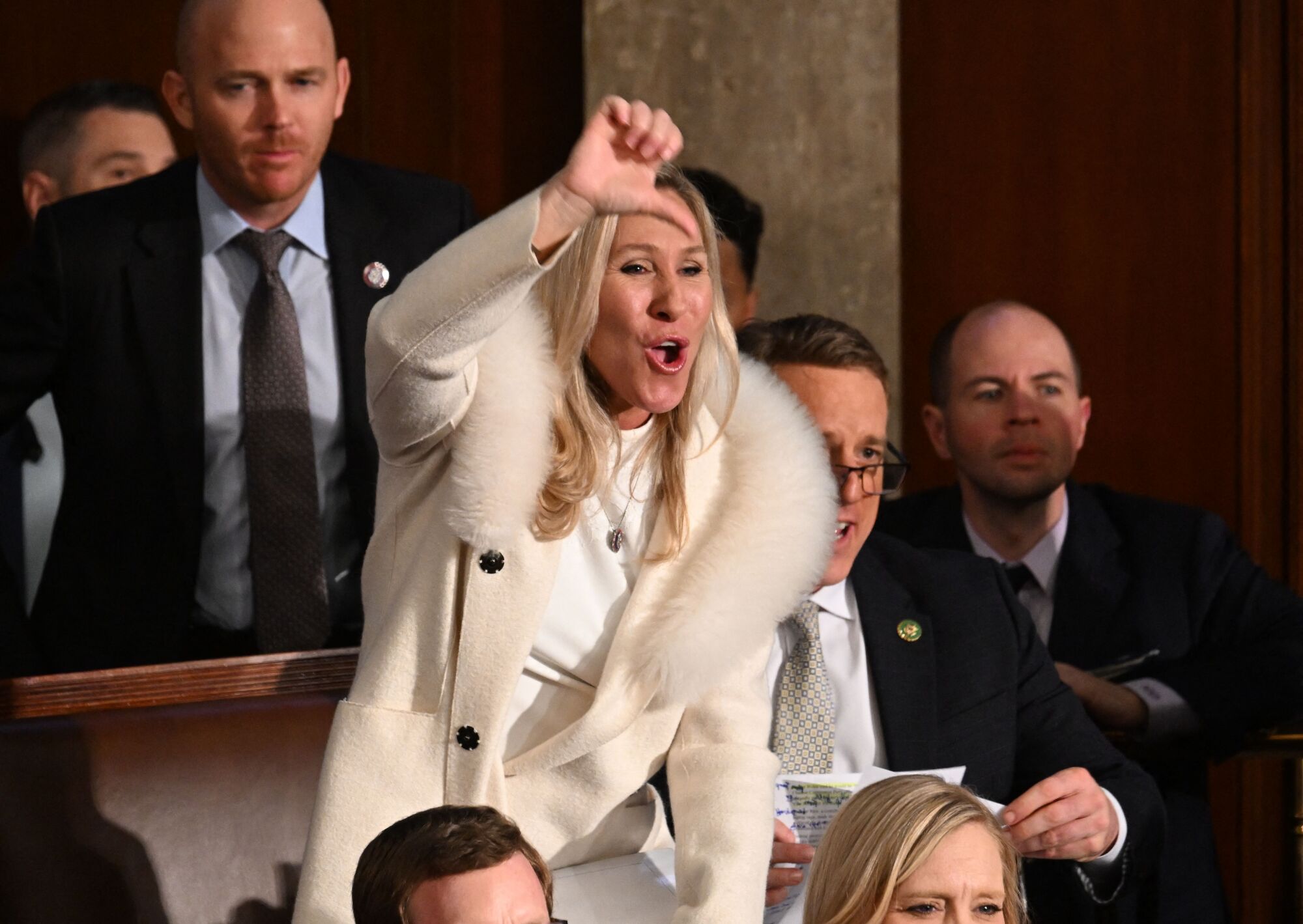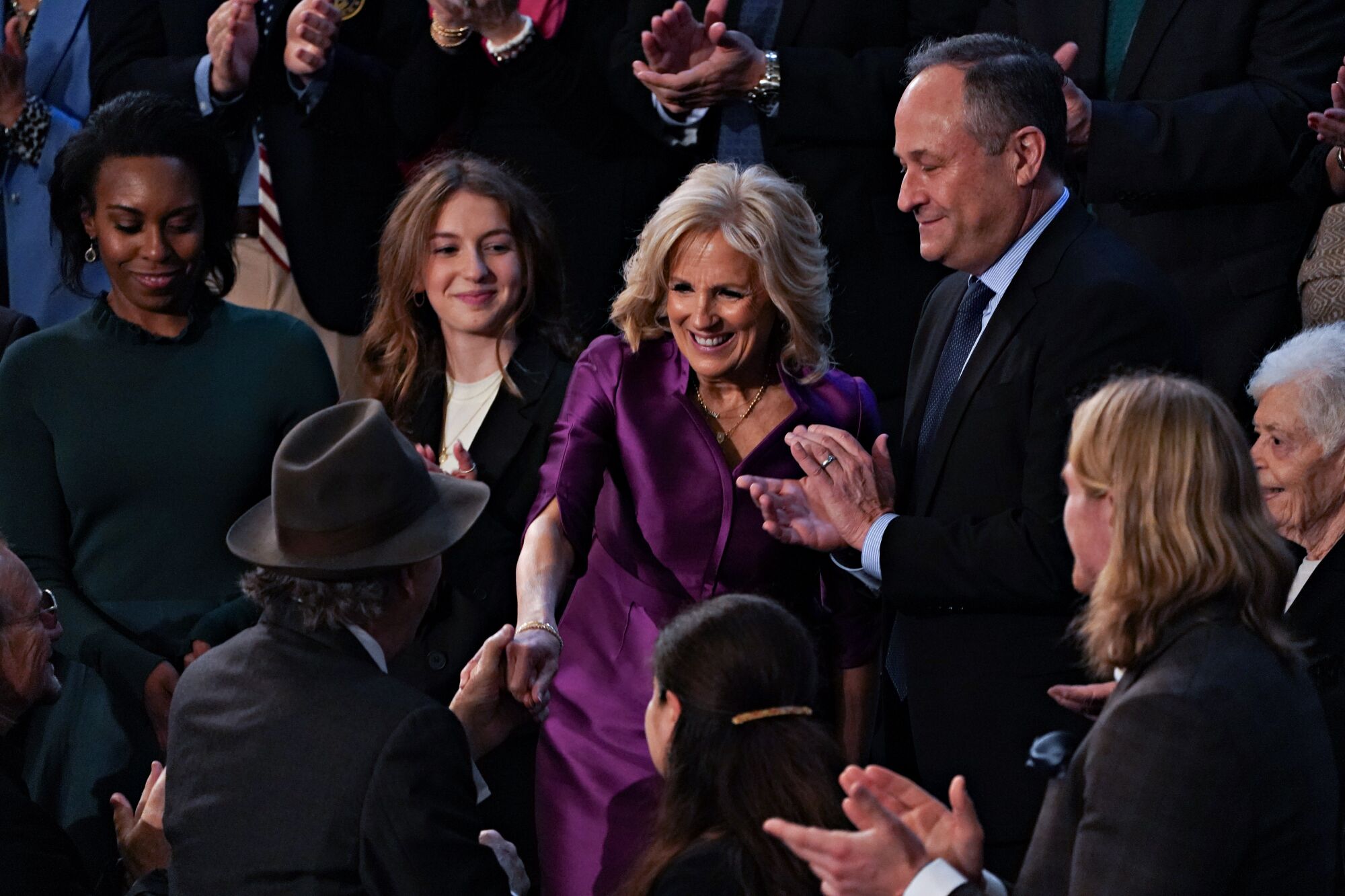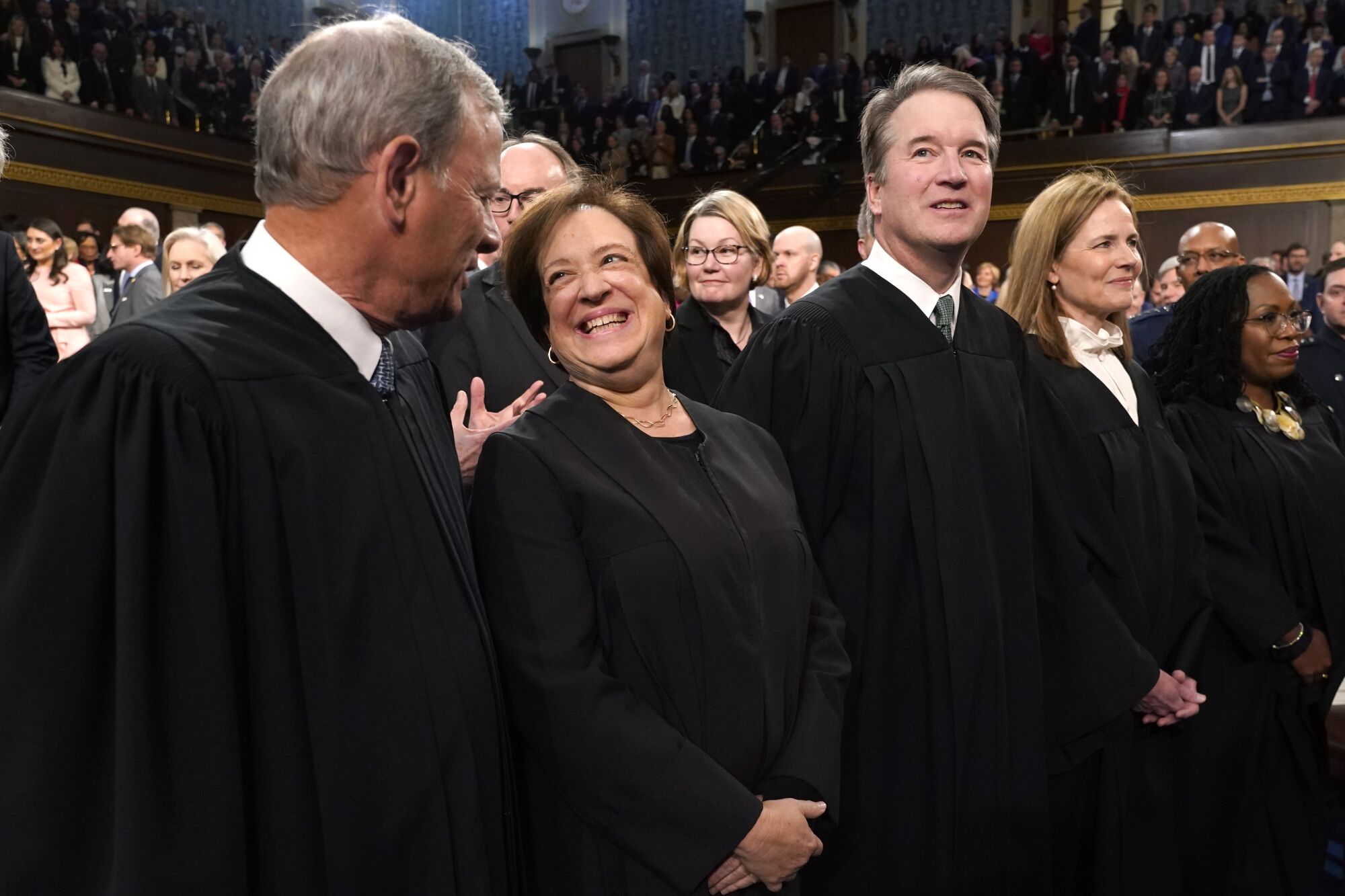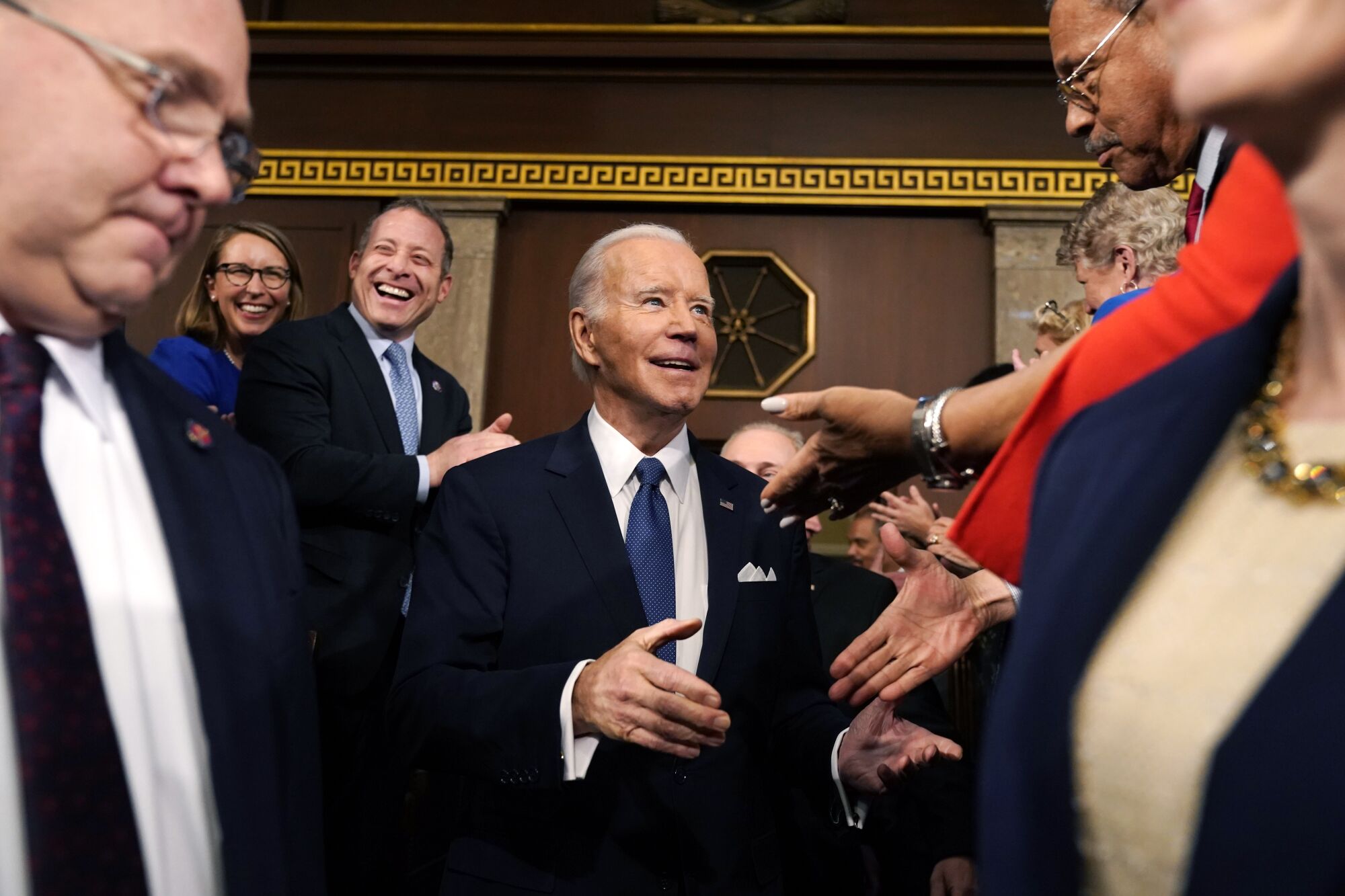 https://www.latimes.com/story/2023-02-07/photos-biden-pitches-optimism-to-skeptical-americans-in-state-of-the-union-address Photos: Biden pitches optimism to skeptical Americans in State of the Union address