Photos: Chaos erupts after Kevin de León shows up at his first L.A. council meeting since October
Councilor Kevin de León appeared in the Los Angeles City Council chambers on Friday morning, appearing briefly at a council meeting for the first time since the aftermath of a leaked racist tape rocked the city in mid-October.
The question of when — or if — De León would return raged at City Hall for nearly two months. His name was frequently mentioned, although his seat remained vacant, and protesters regularly disrupted the three-week meetings to call for his resignation.
De León, who apologized after the tape, insisted he has no intention of stepping down. He began quietly rejoining the public about a month ago, attending food gifts, holiday meals and other community events but remaining absent from council chambers through Friday morning.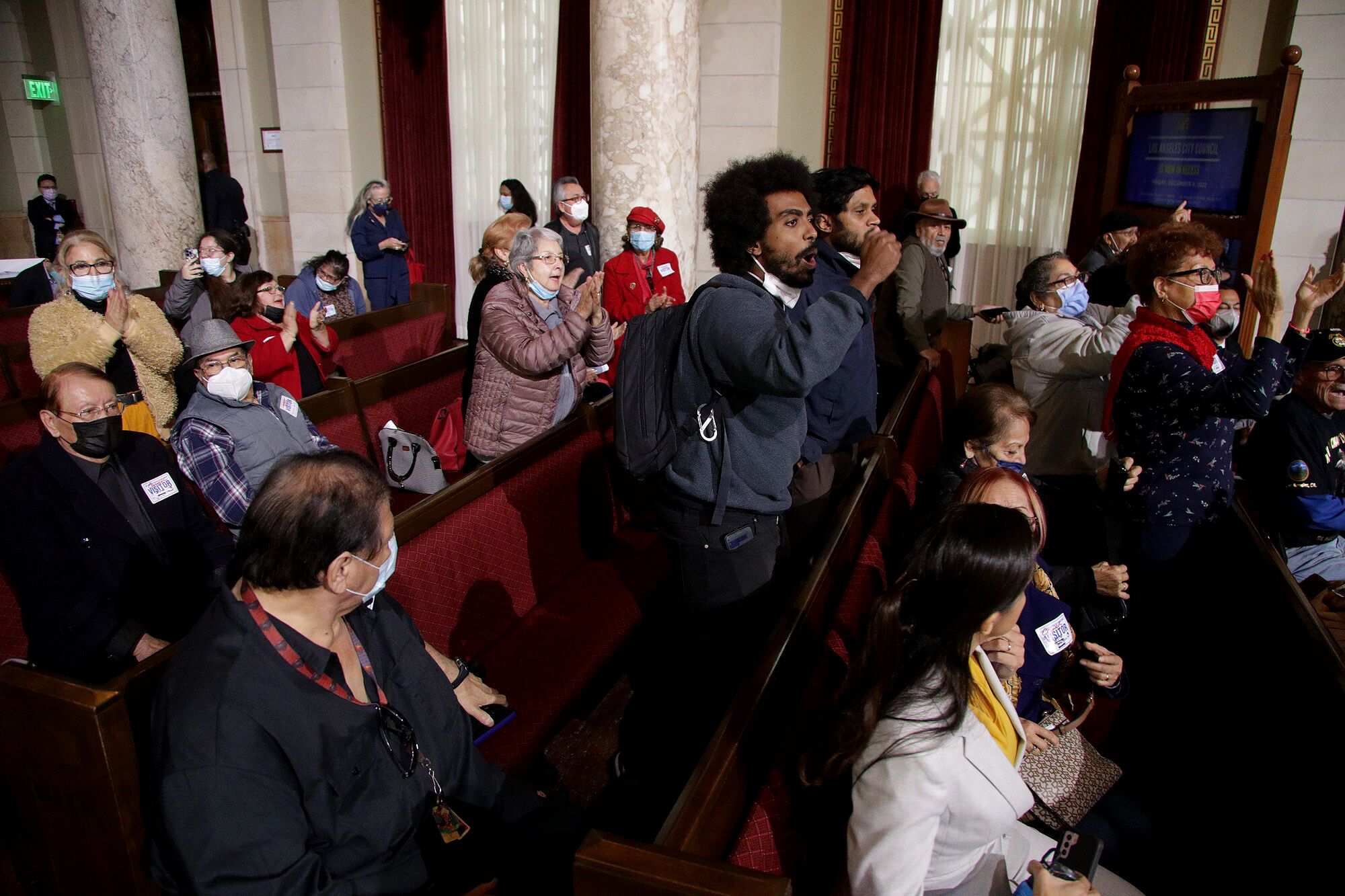 https://www.latimes.com/california/story/2022-12-09/photos-chaos-erupts-after-kevin-de-leon-shows-up-at-his-first-l-a-council-meeting-since-october Photos: Chaos erupts after Kevin de León shows up at his first L.A. council meeting since October