Photos: Magnitude 7.8 earthquake devastates Turkey and Syria
More than 3,400 people have been killed and tens of thousands left homeless in Turkey and Syria on the frigid night after a 7.8 magnitude earthquake that caused significant damage in southeastern Turkey and Syria early Monday.
The destructive quake was followed by a swarm of aftershocks, one of which was nearly as strong as the original magnitude 7.5 quake about 60 miles away.
The number of dead and injured is expected to rise as rescue workers in both countries are still searching for survivors in collapsed buildings. Many more deaths are feared in Syria in a region that has been ravaged by civil war and refugee crisis for more than a decade, and where many war refugees live in buildings already destroyed by previous bombings.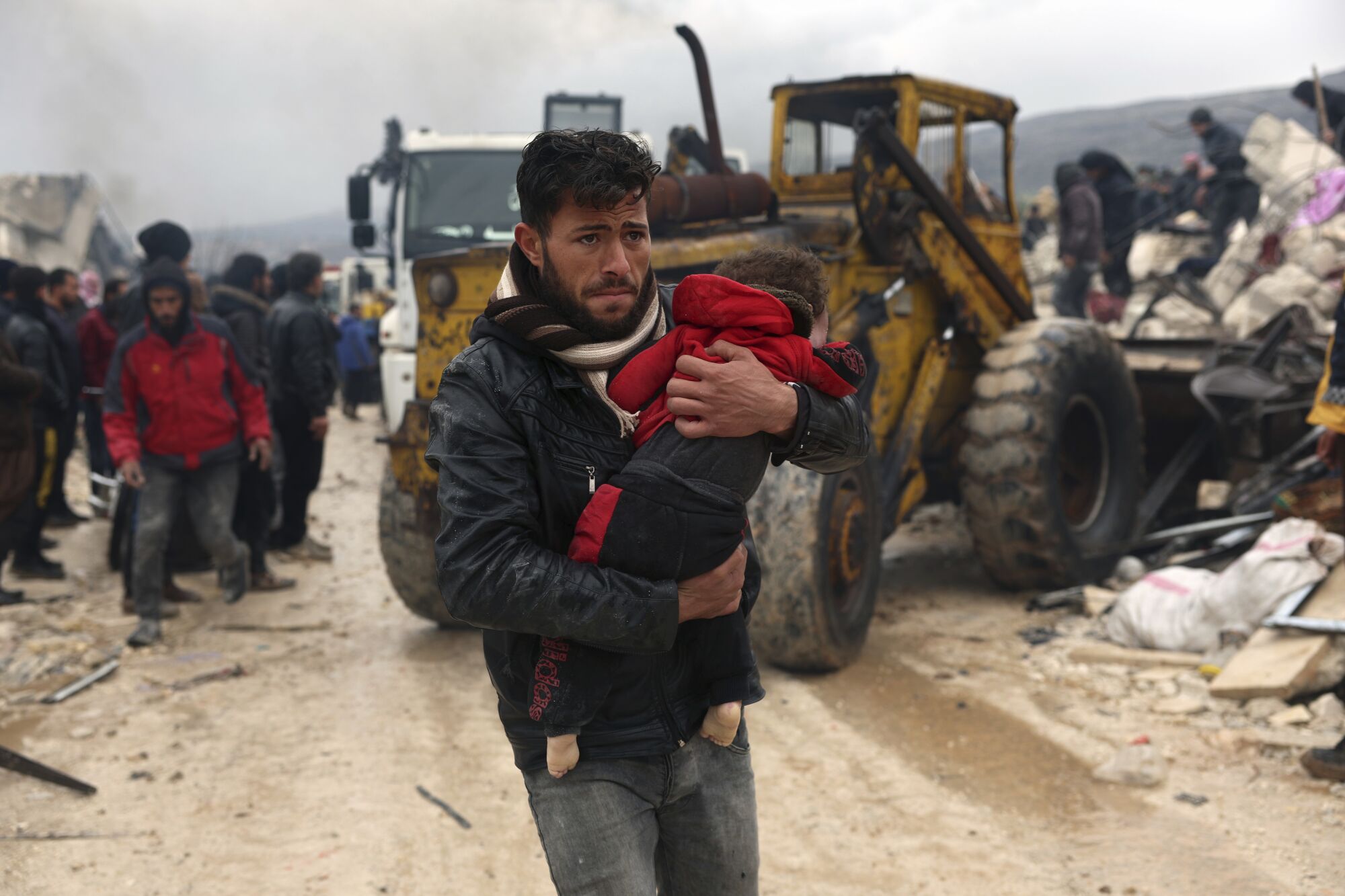 https://www.latimes.com/world-nation/story/2023-02-06/photos-magnitude-7-8-earthquake-devastates-turkey-and-syria Photos: Magnitude 7.8 earthquake devastates Turkey and Syria