Photos: Shinzo Abe, former prime minister of Japan, assassinated at campaign event
NARA, Japan —
Former Japanese Prime Minister Shinzo Abe was assassinated on a street in western Japan on Friday by a gunman who shot him from behind during a campaign speech – an attack that stunned a nation with some of the toughest gun control laws in the world.
Abe, 67, who was Japan's longest-serving leader when he stepped down in 2020, collapsed bleeding and was flown to a nearby hospital. He was later pronounced dead after receiving massive blood transfusions, officials said.
Nara Medical University emergency room chief Hidetada Fukushima said Abe suffered severe damage to his heart, along with two neck wounds that damaged an artery.
A suspected gunman was arrested at the scene and identified as Tetsuya Yamagami, 41, a former member of the Japanese Navy. Public broadcaster NHK reported that he said he wanted to kill Abe for reasons unrelated to politics.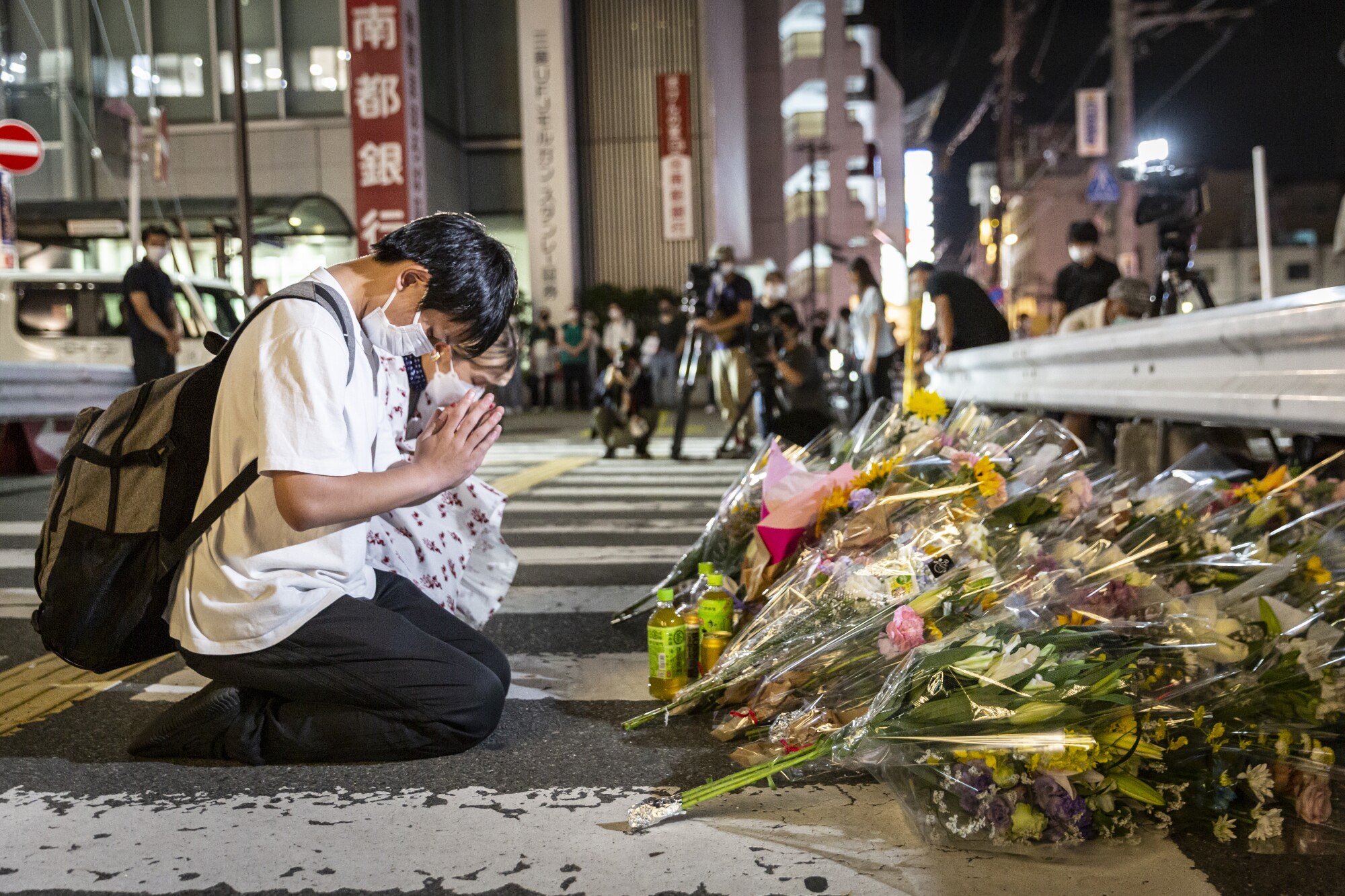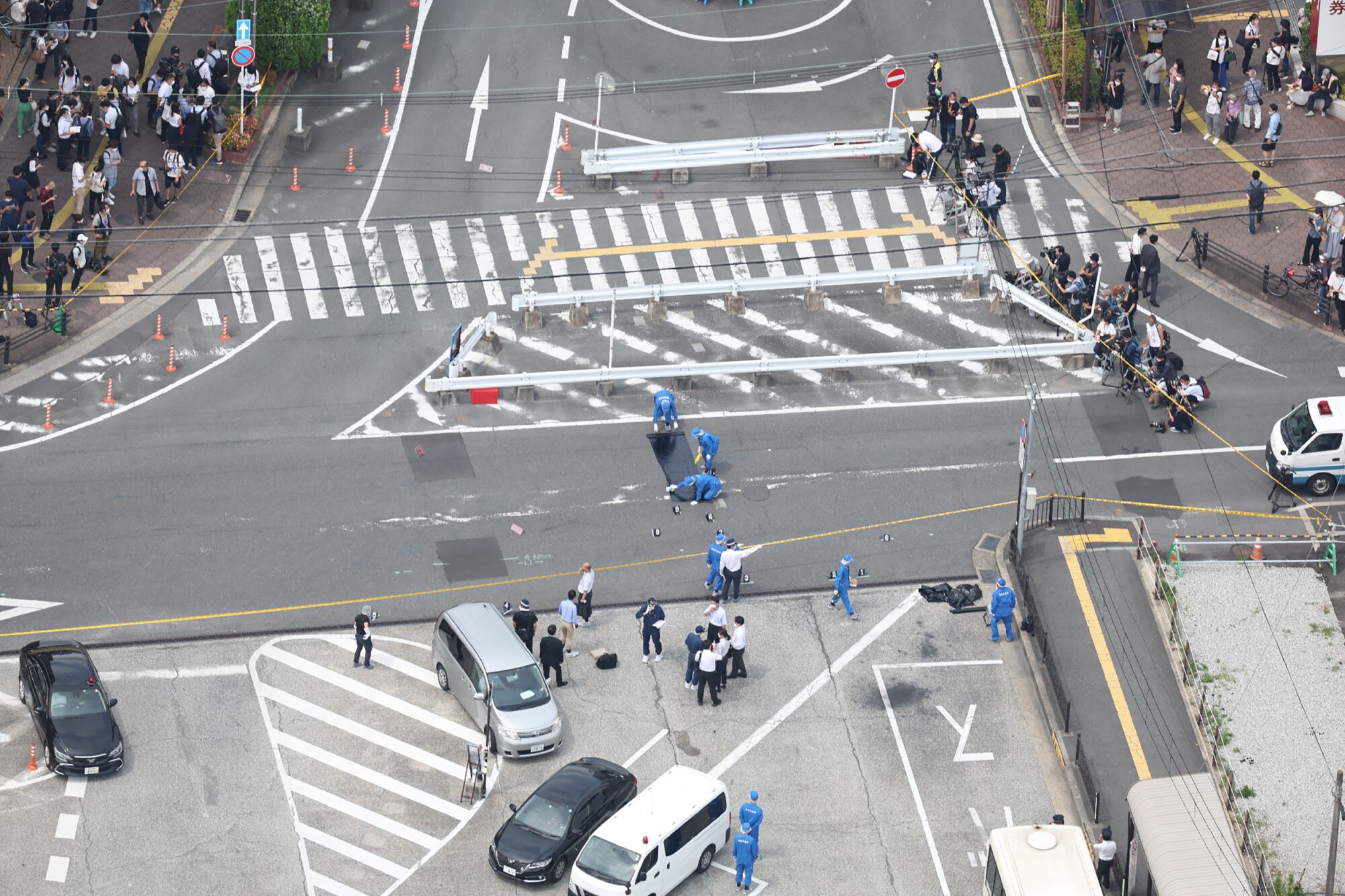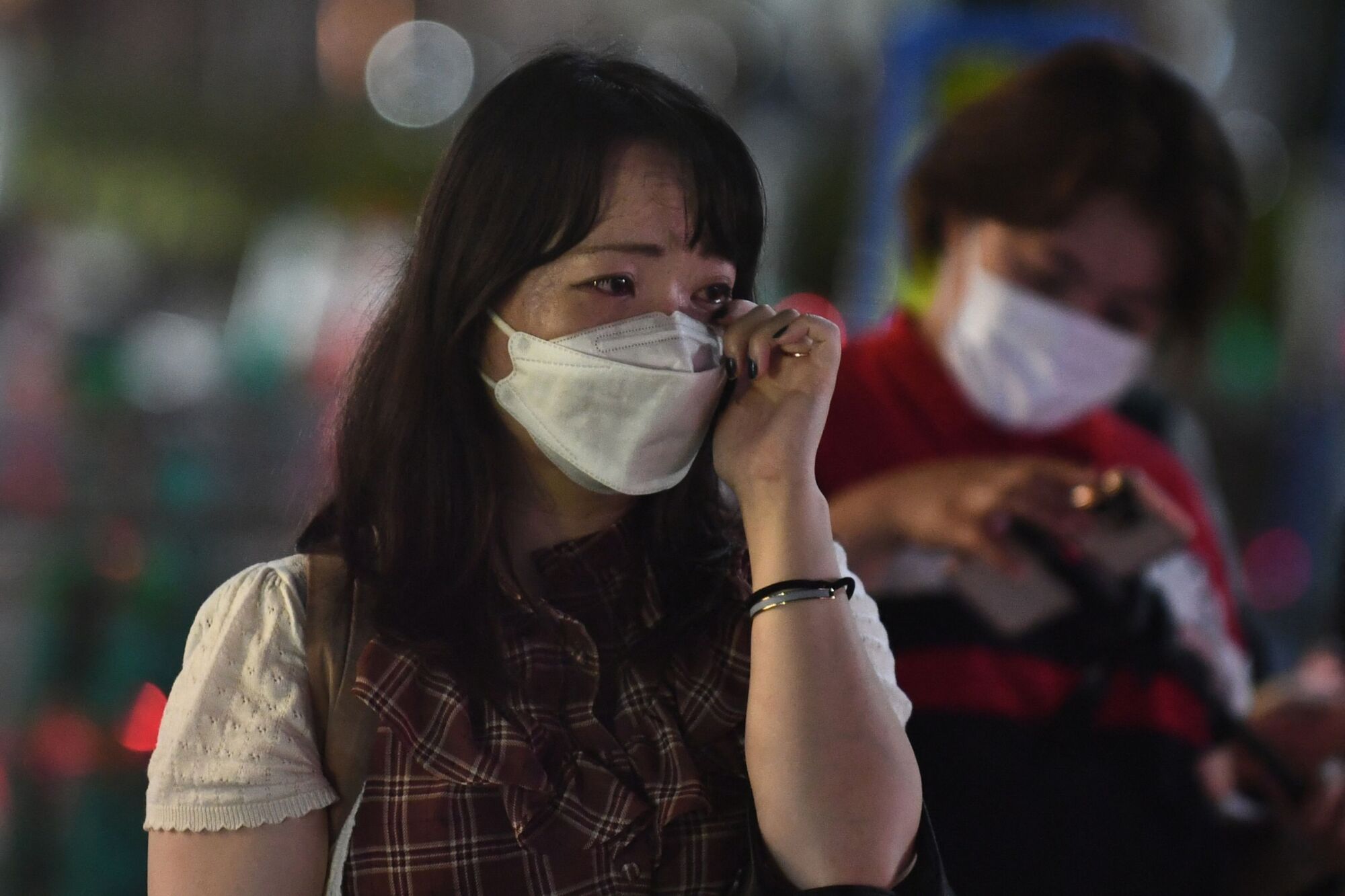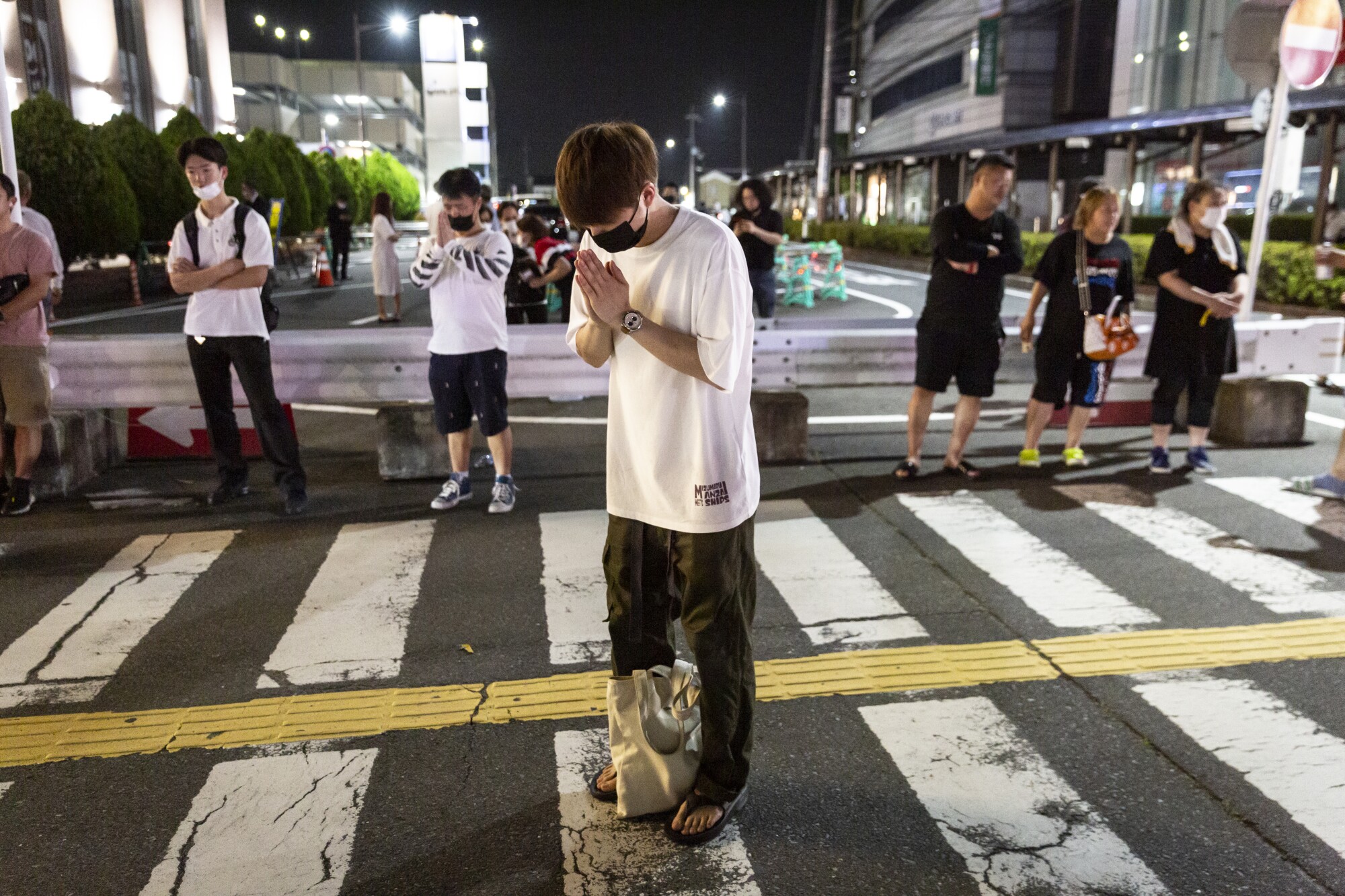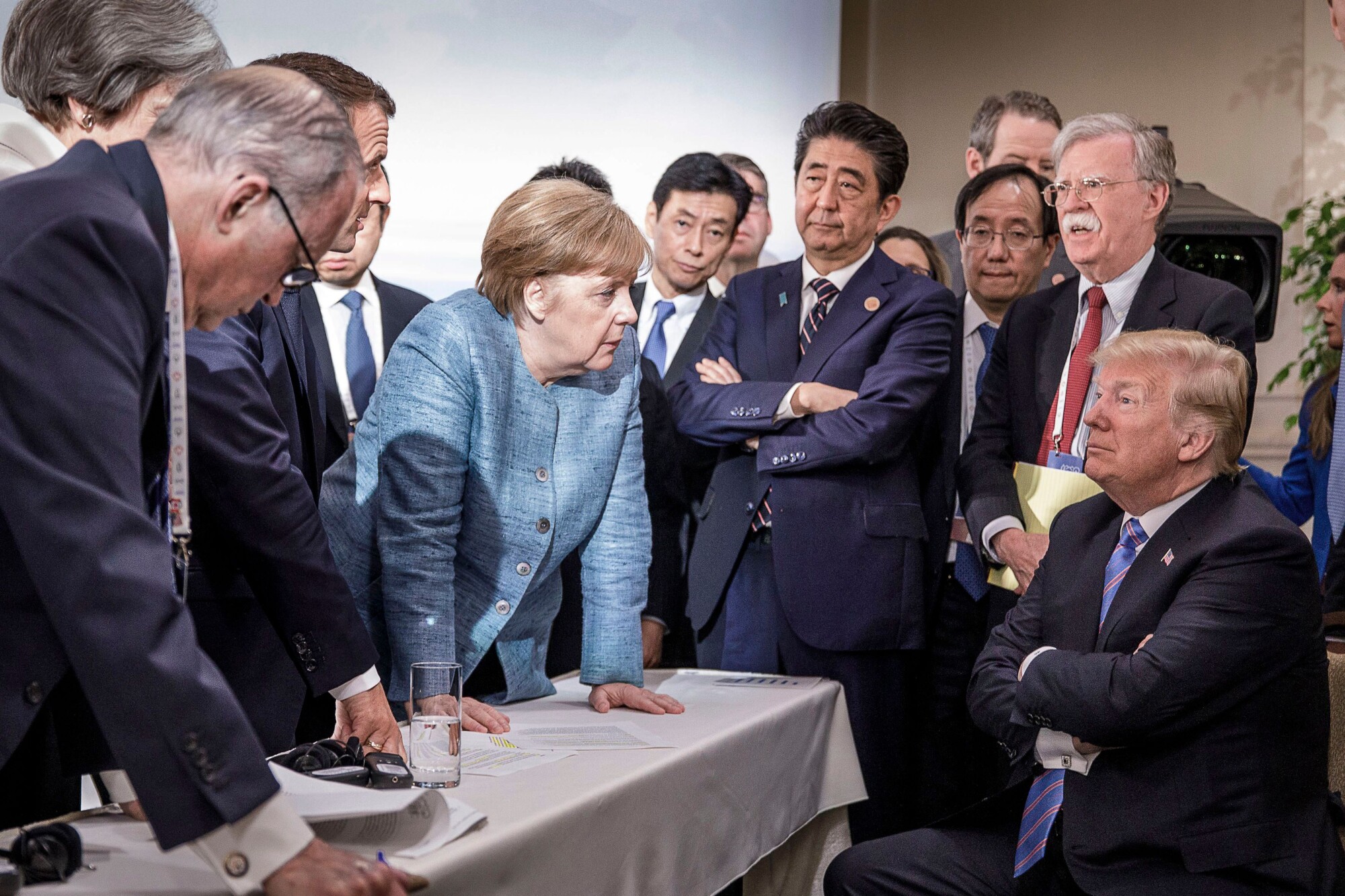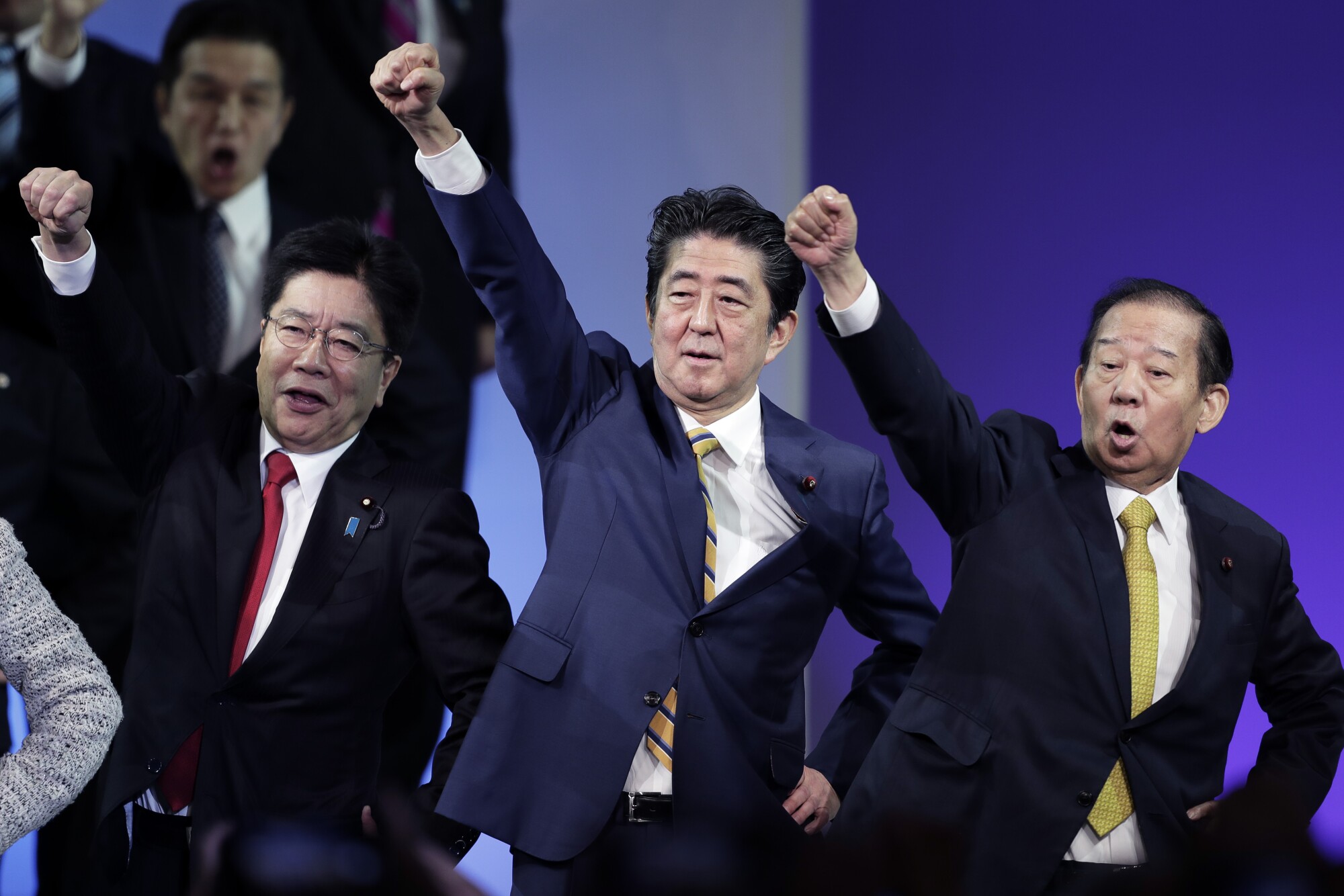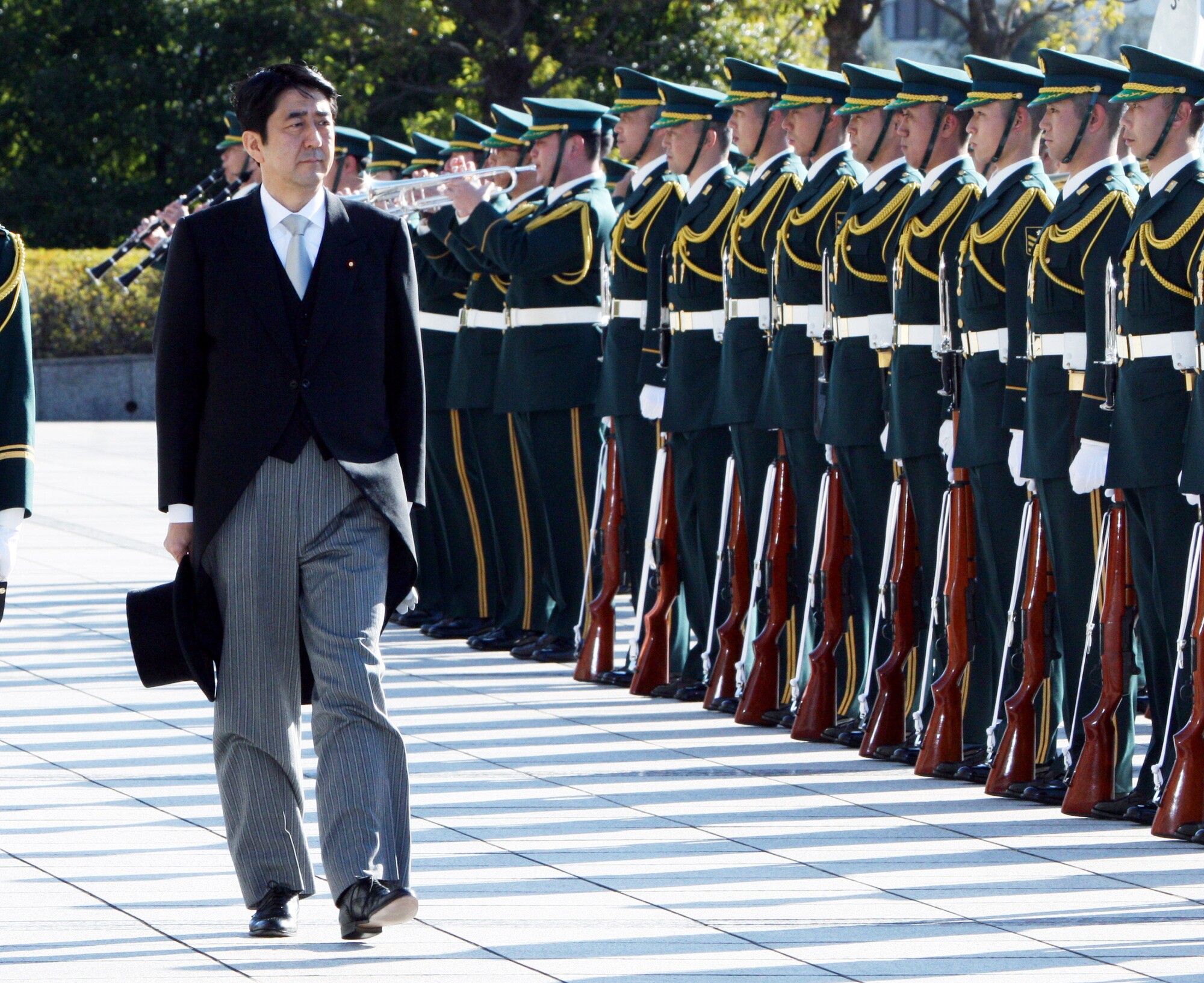 https://www.latimes.com/world-nation/story/2022-07-08/photos-shinzo-abe-former-prime-minister-of-japan-assassinated-at-campaign-event Photos: Shinzo Abe, former prime minister of Japan, assassinated at campaign event